Halloween in London for kids
Scare them silly with our list of things to do with kids over the Halloween weekend in London 2017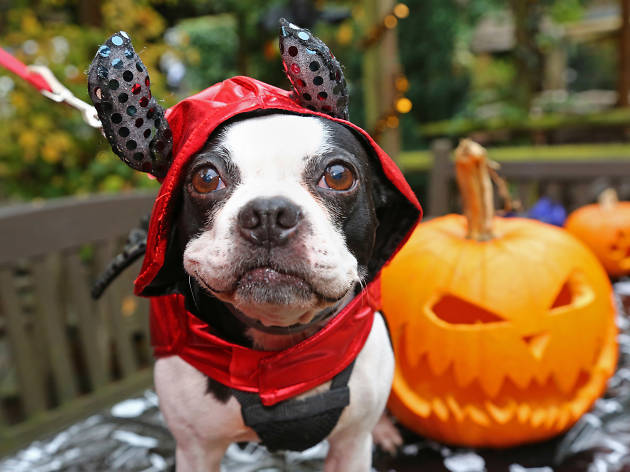 Fancy dress, face paint, pumpkins and lots and lots of treat – Halloween might just be one of the best holidays for children. With loads of great things to do in London with kids, make sure Halloween (Tuesday October 31 2017) is on your radar and let the little ones join in the fun at these freaky, family-friendly events in London.
RECOMMENDED: Read the full Halloween in London guide
Halloween events in London for kids
The legendary ghost hunt at Hampton Court is so scary even the family tours have a minimum age of eight. You'll creep around courtyards and cloisters trying to catch a glimpse of one of the Court's many deceased inhabitants, including the mysterious Skeletor, who's even been spotted on the palace CCTV.
Hampton Court. Hampton Court rail.
Nov 5. £14, £7 child.
Enter a shadowy Forest (Hill)
The Horniman Museum's Halloween Fair gives you the chance to get up close and uncomfortably personal with weird insects and other icky critters at its 'Wild Fangs' collection. You'll get to meet cockroaches, scorpions, tarantulas and snakes – if you can handle it. Settle your nerves with a bite from some delicious food stalls, take part in spook-themed crafts, hear ghost stories and watch the Halloween parade.

Horniman Museum. Forest Hill Overground.
Oct 28-29. All ages. Prices vary.
Plague pits, walls dripping with blood and other unspeakable horrors await you at the London Tombs, our city's bone-chilling and maze-like catacombs. It bills itself as 'the UK's scariest attraction', but don't worry – there's a child-friendly tour available that features all the scares without the actual horror of becostumed drama grads springing out to terrorise you.

The London Bridge Experience.

London Bridge. £19.95, £16.50 five-15s.
Catch a sinister black bus
It makes sense that a funeral bus would absorb some of the souls and spirits of its former passengers, so take care when you step aboard the Ghost Bus tour. Not only will it take you on a route around some of London's darkest, dingiest corners but there are some added ghouls on board. It's basically like a night bus to Dalston, only less psychologically scarring.

Northumberland Avenue.

Charing Cross. £21, £15 child.
Get freaked among the fauna 
London Zoo is pretty scary anyway, with the creepiest of crawlies, vampire bats and wolves who may or may not spend 29 days of the month as humans. This month, though, they've amped up the woo! factor with 'Boo at the Zoo!'. Brave souls can settle in for spooky storytelling and lessons in spell-casting and mummy-wrapping at the fiendish-sounding Ghoul School, or encounter some ghostly gorillas or creepy keepers on a spectral tour of the place.

ZSL London Zoo. Regent's Park.
Oct 21-31. Free with zoo admission of £26.80, £20.50 child, £2.50 under-threes (some activities are extra); ghost tour £2.50 extra. All ages.
Shiver with 300 years of ghosts
Any mansion built in 1704 will have plenty of strange goings-on to recount from over the years, and elegant old Burgh House is just the place to hear some spooky storytelling before you cut loose at a raucous Halloween party. Costumes are heartily encouraged.
Burgh House. Hampstead.
Oct 27. £10 under-eights, adults free.
Crazy scientists assemble! Don your goggles and rubber gloves, because Dr Gore is setting up his spooky Mad Lab. You can learn everything there is to know about slime, brew up some potent potions and puzzle your way out of his Ghoulish Night Vision Experience.
Royal Gunpowder Mills. Waltham Cross rail.
Oct 21-29. £10.50, £8.50 under-16s.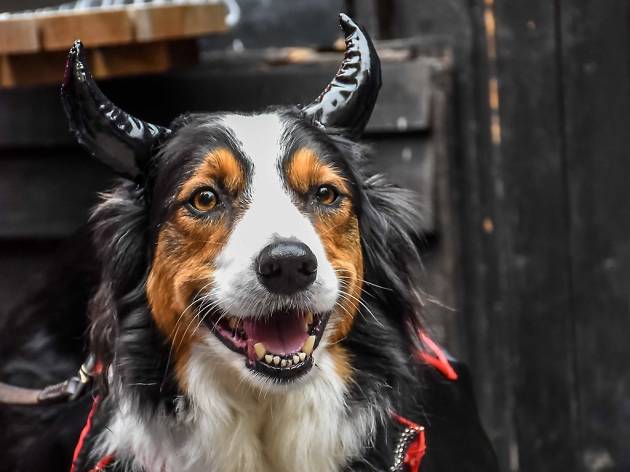 DOGVINE
Take your hellhound for walkies
The extremely haunted Spaniards Inn pub on Hampstead Heath will ring with the howls of hellhounds on October 9 when All Dogs Matter descend for their spookiest walk of the year. Costumed pups of all kinds will be heading off on what will be the most adorably chilling walk the Heath has ever seen, and you don't even need a dog to join in. Altogether now: Owww-oooo!
Spaniards Inn. Hampstead.
Oct 29, 11am. All ages. Free.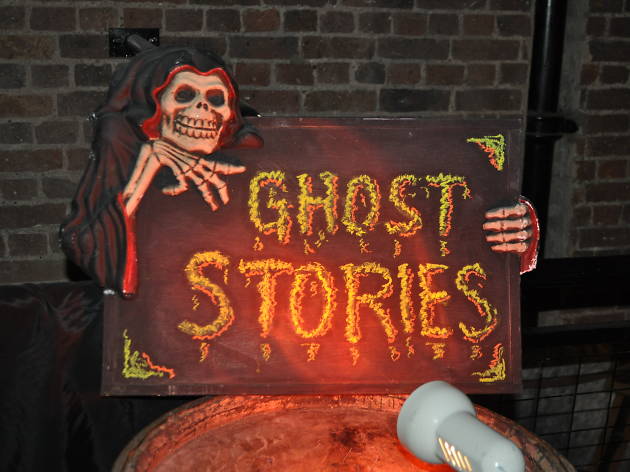 Board the Canal Museum's Amazing Halloween Experience boat and take a trip through the gloom of Islington Tunnel. There's a witch at the helm and sweets for brave boaters, plus spooky surprises!
London Canal Museum. King's Cross.
Oct 28-29. £11, £8.50 child.
Become a master of suspense
If anyone knew how to get spines tingling and nails bitten it was film-making London lad Alfred Hitchcock. The Ragged School Museum will be teaching the tricks of his trade with a whole host of suspense-filled arts activities – just watch out for big flocks of birds.
Ragged School Museum. Stepney Green.
Oct 25-26. Free.
How about Halloween fun for adults?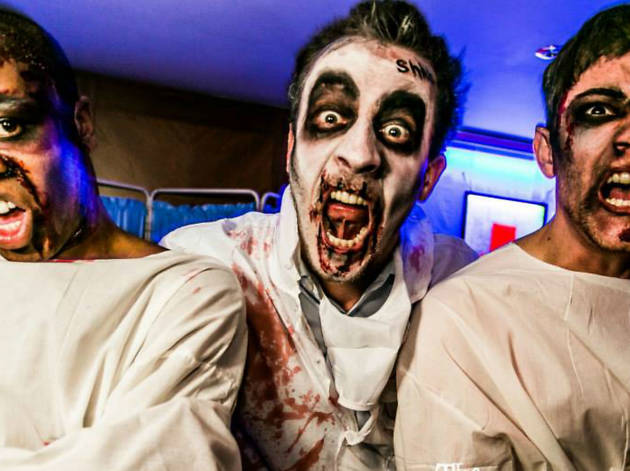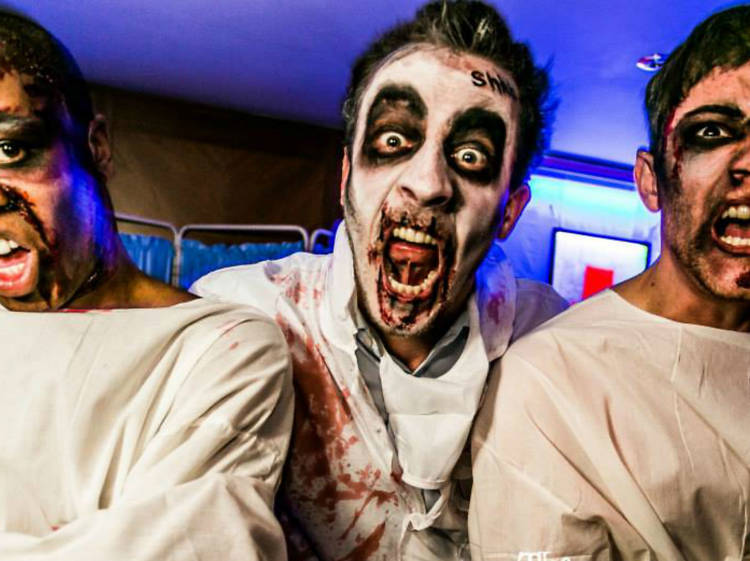 You might be too old for trick or treating these days but trust us, there's still a lot of fun to be had on and around Halloween.