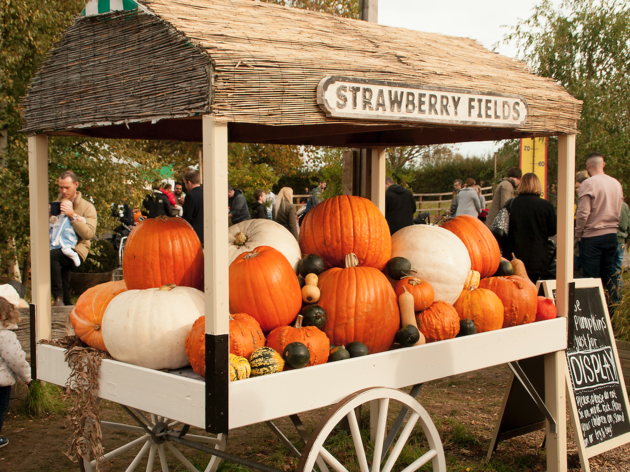 How to make the most of pumpkin season in London
Picking and carving pumpkins: follow our well-rounded guide to achieving your squash goals
Autumn is here! Which means the nights are getting longer, the days are getting crisper and plump orange orbs are starting to pop up around London. Yep, pumpkin season is upon us, but these spherical squashes aren't just for Halloween. Don't sit in your kitchen spooning soggy pumpkin innards from your supermarket-bought specimen for one night of trick or treating. From pumpkin-picking in countryside patches to hunting for the orange veggies on autumnal walks, there are plenty of ways to achieve your squash goals this year. Here are our favourite activities you can do to make the most of pumpkin season 2020.
RECOMMENDED: Halloween in London.
Pumpkin picks for Halloween 2020
Get Autumn ready
Soak up those ochre autumn hues on an awesome autumnal day out.
Dust off your witch's hat and rinse those vampire fangs: London's got one hell of a Halloween party lined up.