Why I'm happy to be a 'dyke'
The woman behind 'Bah Humbuggers' explains why it's time to reclaim the D-word from the homophobes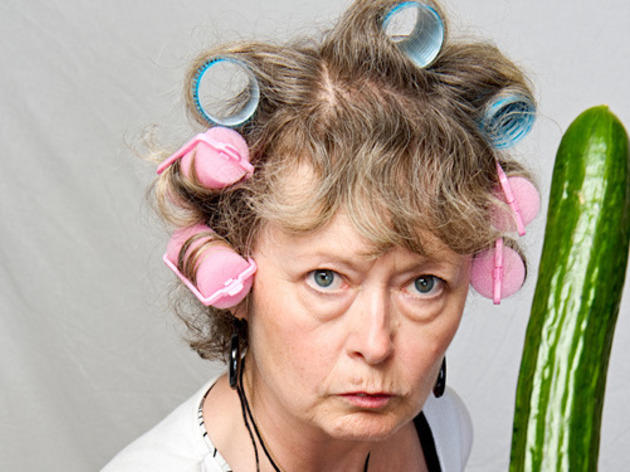 I haven't always called myself a dyke. I've been a 'don't know', a 'mind your own business' and, for a large part of my life, a lesbian.

I've heard the word 'dyke' used as an insult and understood that the user wasn't only saying something about my sexuality. The implication was also: wearer of stout shoes; humourless; sporty; masculine; an over-dependency on cats. But so what? If homophobes want to think I like hiking, biking and being kind to animals – fine. I get all the kudos without the effort.

When author and historian Rose Collis and I decided to put on a non- festive piece of jollity called 'Bah Humbuggers (or Dyke the Halls)', we didn't imagine for one moment that anyone would take offence at the word 'dyke'. We posted our innocuous flyer on various media sites. It came as a shock when Sussex University LGBTQ Society removed our posting from their Facebook page. Apparently, 'dyke' violated their 'safe space policy'! ('Buggers' was fine, apparently). Rose tried to give them an emphatic lesson on the historic reclaiming of the word, to no avail. But we did receive masses of support from enraged dykes on Facebook and from various LGBT news websites.

Admittedly our show may have benefited from all the publicity. But it's sad that some people deem 'dyke' unacceptable – even for a couple of dykes like us.
Top LGBT features
London's drag stars are in their element as theatre camps up for Christmas
Read more
Polari returns showcasing the best in established, new and up-and-coming LGBT literary talent
Read more
Gaywise FESTival is London's art festival for all. Here are some of the highlights...
Read more
Transgender people may still struggle to find social acceptance, but London is the best place to start
Read more
The club's founder picks his 10 favourite songs from 20 years of parties
Read more
As his tribute to Dietrich returns, Terry Sanderson hails a gay icon ahead of her time
Read more
For ladies who love ladies, there's nowhere quite like the capital
Read more
See more top LGBT features