Heads up! We're working hard to be accurate – but these are unusual times, so please always check before heading out.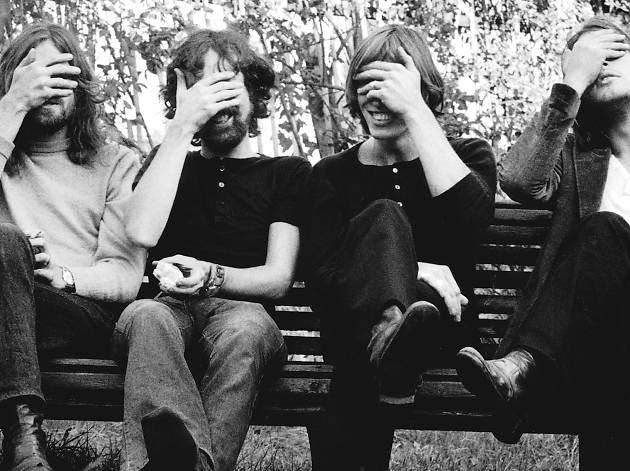 'Their Mortal Remains': Five rock relics you'll find at London's Pink Floyd exhibition
The V&A's new blockbuster Pink Floyd exhibition traces the story of one of Britain's biggest, weirdest, most influential bands. It's time to think Floyd with these five psychedelic artefacts on display
You've heard of the Freud Museum, now here's the Floyd Museum! After its massive exploration of David Bowie in 2013, which was the biggest selling exhib in V&A history, and the Saatchi's recent Rolling Stones expo, the V&A's new exhibition delves deep into the history, artistry and acrimony of the ultimate prog rock megaband: Pink muthafuckin' Floyd. From their genesis on the London psychedelic scene of the mid-'60s, through world domination, bitter disillusionment, gazillions of LP sales and thousands of ludicrously elaborate live shows, it's quite a story. Along with instruments, photos, costumes, diaries, props and Syd Barrett's actual bike, here are five rock relics that you'll see in 'The Pink Floyd Exhibition'.
'The Pink Floyd Exhibition: Their Mortal Remains' is at the V&A from May 13 until Oct 1 2017.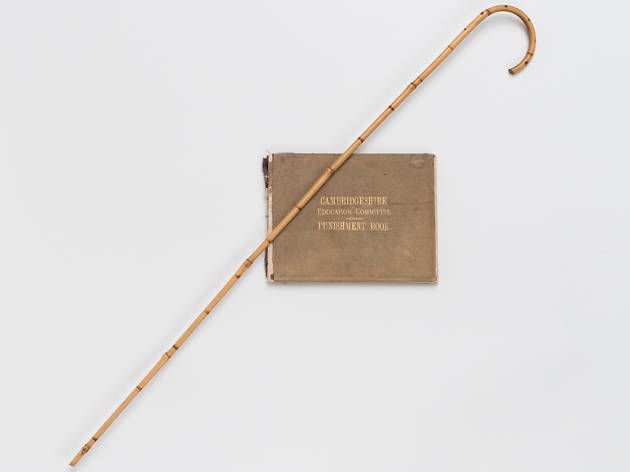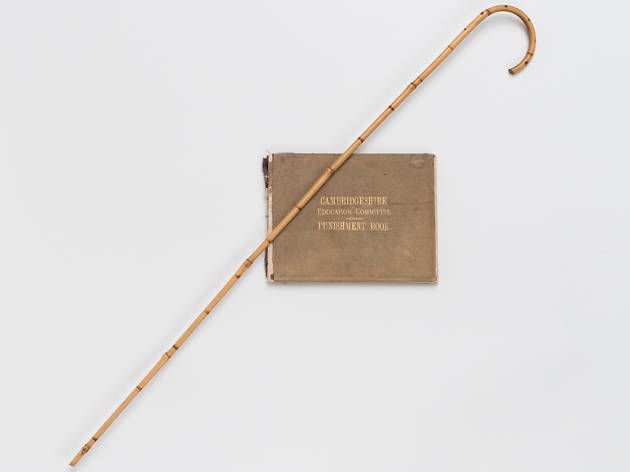 © Pink Floyd Music Ltd 3
This bamboo cane was used on two future Floyd members, Roger Waters and Roger 'Syd' Barrett. The two Rogers and Storm Thorgerson, who later designed Pink Floyd's most famous record sleeves, were all beaten at Cambridgeshire High School for Boys – an experience which partly inspired one of the band's most famous songs, 'Another Brick in the Wall (Part 2)'. The enormous, cane-wielding teacher from the epic 'The Wall' stage shows also makes an appearance at the V&A.
© Pink Floyd Music Ltd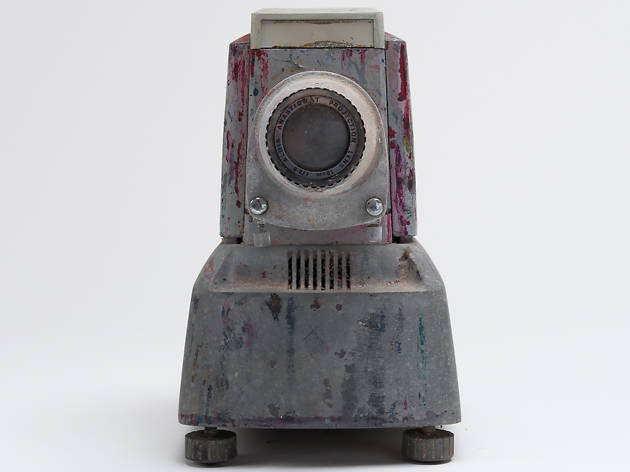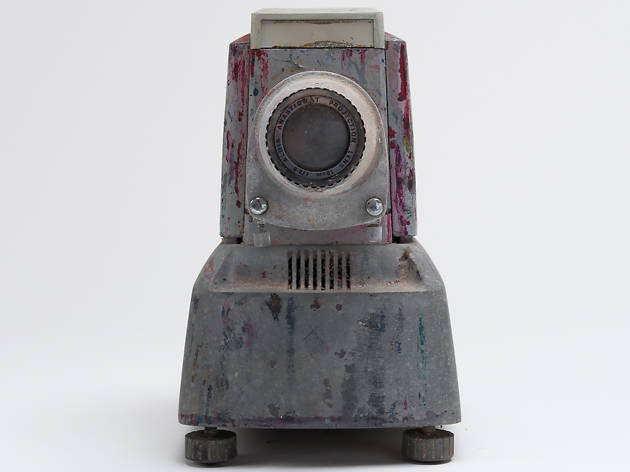 © Pink Floyd Music Ltd
2. A psychedelic projector
After moving to Crouch End, Roger and Syd plus Nick Mason and Rick Wright started a band – initially called The Tea Set, then The Pink Floyd Sound and finally Pink Floyd. By 1966 they were gigging around London, playing lengthy jams accompanied by trippy flashing visuals – the latter created by Peter Wynne Willson with this paint-spattered light projector. If you can remember it, you weren't there.
© Pink Floyd Music Ltd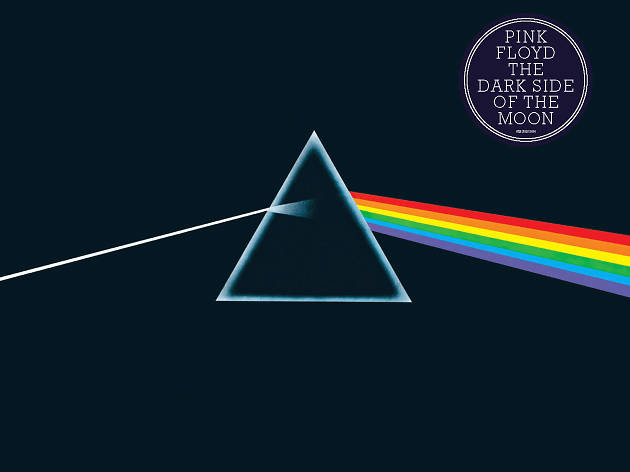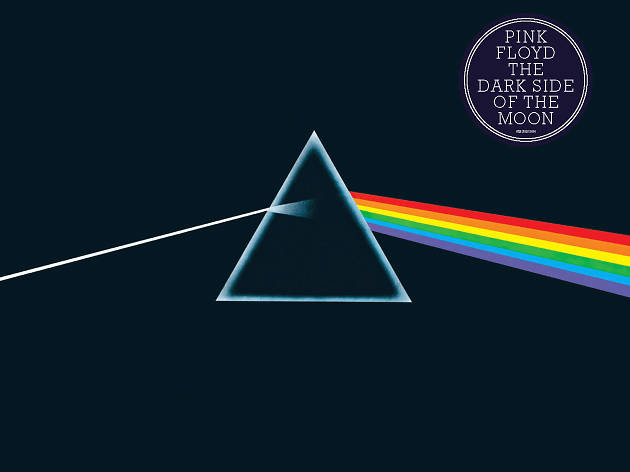 3. A CD that's been into space
Barrett left the band after suffering from mental health problems, and was replaced by David 'don't call me Dave' Gilmour. After a widdly experimental phase, the new line-up made the band's greatest album, 'The Dark Side of the Moon'. It's sold 45 million copies, but the CD version here is unique: it belonged to the late British astronaut Piers Sellers, who took it into space with him aboard the Nasa Shuttle.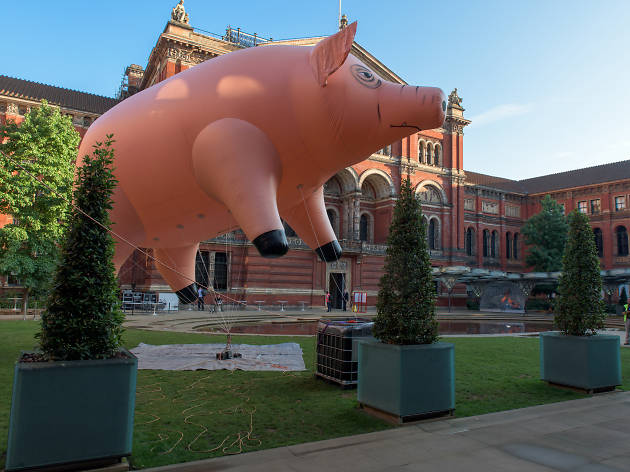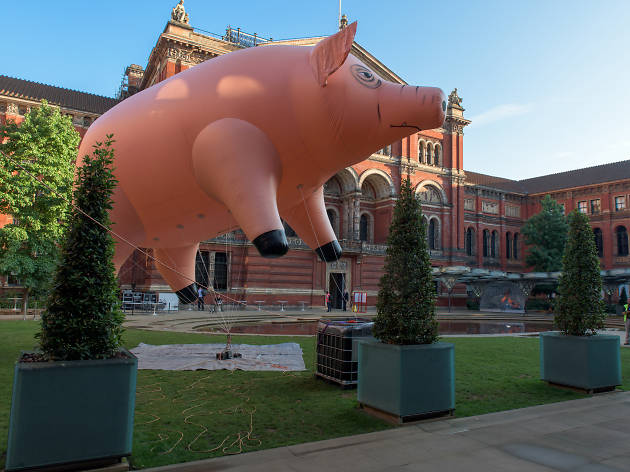 © The Pink Floyd Exhibition
In the '70s the band's staging got more and more ambitious, including a series of giant inflatables. The most famous was the 40-foot pig flown above Battersea Power Station for the 'Animals' album sleeve, which got loose and drifted off into the countryside. 'Algie' (as the pig is known) is way too big to make an appearance at the V&A, but there'll be plenty more Floyd inflatables on display. Let's hope someone brought a foot pump.
© The Pink Floyd Exhibition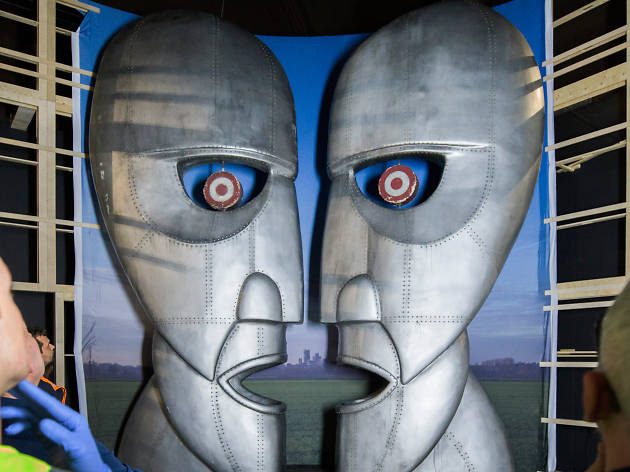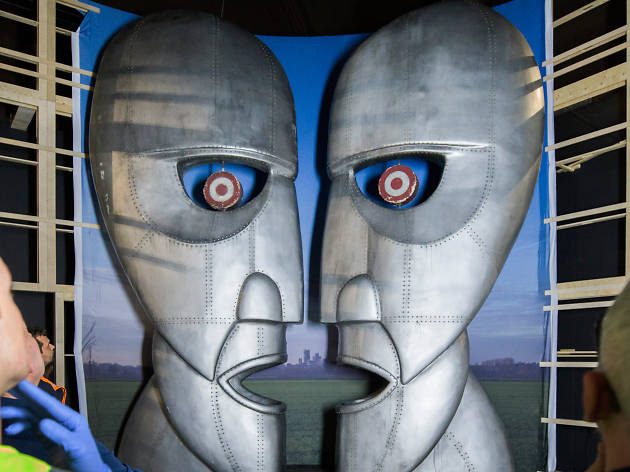 5. The 'Division Bell' heads
After the usual rock band tribulations – massive tours, drug problems, personal ding-dongs – the classic Floyd line-up splintered in the '80s, and without Roger Waters the band made two more (much less angry) albums. For the last, 1994's 'The Division Bell', Storm Thorgerson photographed these two whacking great metal heads in a field in Cambridgeshire. They're 20 feet high and they've been shipped over from Cleveland to star at the V&A. And if you think that sounds excessive, you've clearly never listened to 'Atom Heart Mother'.
© The Pink Floyd Exhibition
Not a Floyd fan? See what else is on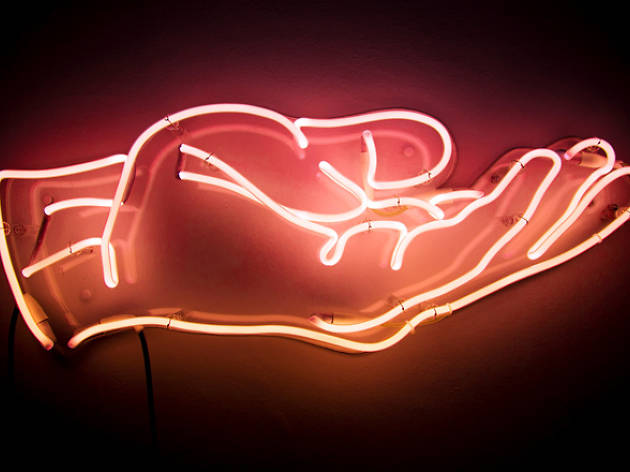 Soak up some culture at one of London's many exhibitions. Whether you want to see paintings, photography, fossils or washing powder packaging through the ages, there's an exhibition to suit your mood. Here's your guide to all the best, new and weirdest exhibitions on in London right now.