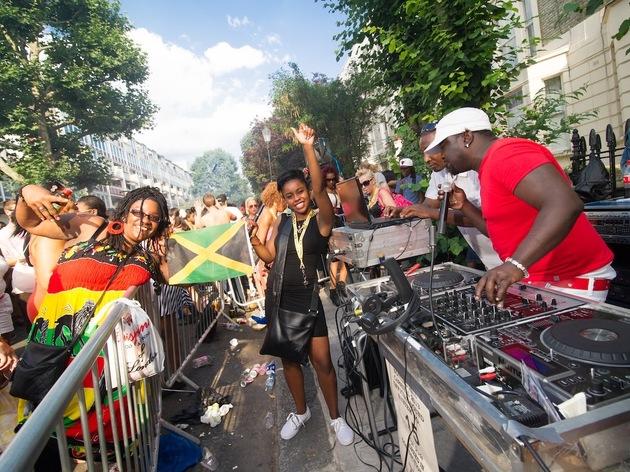 This one time at Notting Hill Carnival…
Regular revellers and famous faces including Shy FX, Toddla T and The Heatwave tell us their favourite Notting Hill Carnival memories
For two whole days in August, the manicured streets of west London are transformed into an explosion of music, masquerade, colour and play. For each new generation Notting Hill Carnival means something slightly different, but its spirit of rowdy fun continues an age-old tradition for our city. The Carnival has a rich history and in 2016 it'll be half a century since the first multicultural street festival in Notting Hill, organised by local activist Rhaune Laslett.
RECOMMENDED: Read the full Notting Hill Carnival guide
To celebrate that big anniversary we've spoken to a whole range of Carnival regulars and party people, who've shared with us their favourite stories from over the years. It all adds up to a vivid portrait of Carnival: how much work goes into it, why it matters, and why (in the words of DJ Benji B) it's 'a celebration of what it is to be a Londoner'.
Memories of Carnival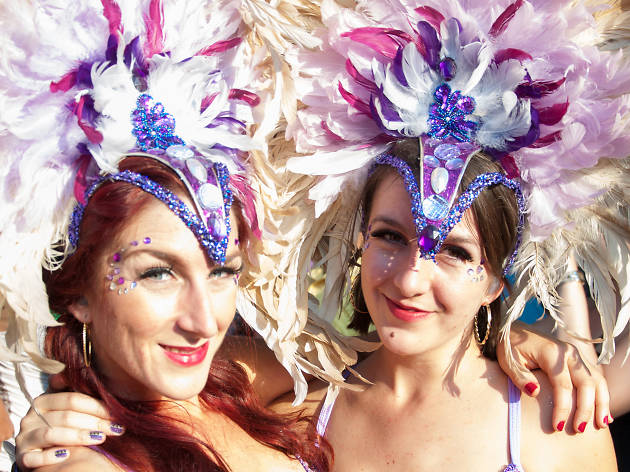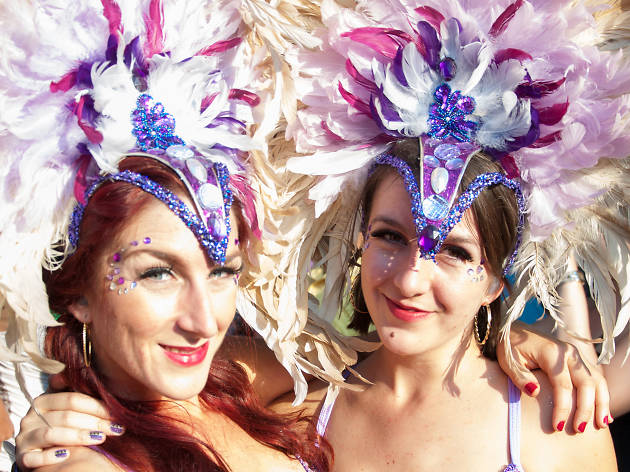 Carnival dancer Jude Brosnan by Maria Brosnan
Carnival dancer with the Arawak Mas Band
'Last year our costumes only arrived from Trinidad the night before Carnival. We were frantically gluing gems on before we hit the road, leaving strings of hot glue following our feathers. It was so rainy, the dye from our feathered headdresses was running down us. But it was all still so much fun.
'For me the thing that really stood out was the calm after the storm. The police had thrown everyone out and it was just us masqueraders, stall staff and a scattering of the locals who hadn't evacuated for the weekend. It was like we'd survived a war: everyone united, sharing out leftover food, trying on each other's headdresses and just chilling. We sat and watched a group of policemen play football in the street with a coconut as the cleaning trucks did their magic.'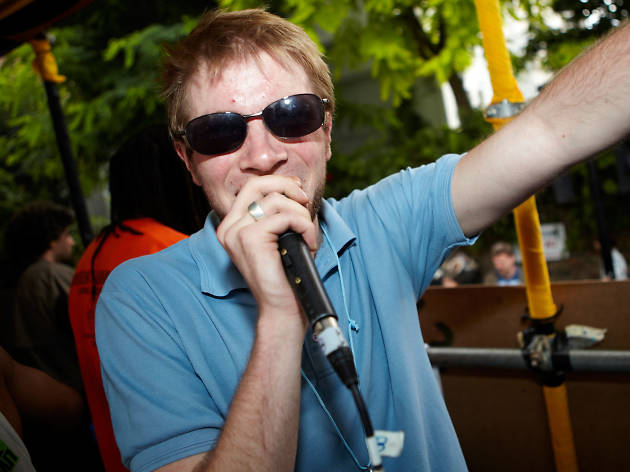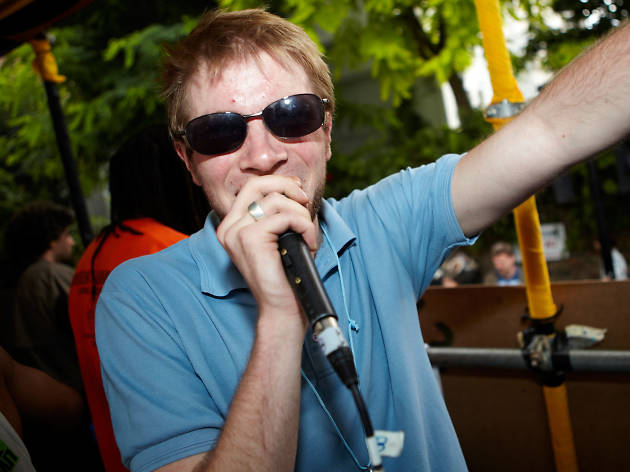 Benjamin D, The Heatwave
Benjamin D from The Heatwave
DJ and MC with The Heatwave bashment crew
'The first year we played on a float was 2012. We'd been playing pure old-school '90s dancehall for an hour or so and then as the float turned the corner onto Ladbroke Grove, we played the big tune of the moment: Popcaan's 'Only Man She Wants'. The moment the first lyric dropped everyone went berserk – grabbing each other, climbing over each other, hands in the air, blowing whistle and horns, drinks flying everywhere, singing along at the top of their lungs. This whole sea of people just erupted.'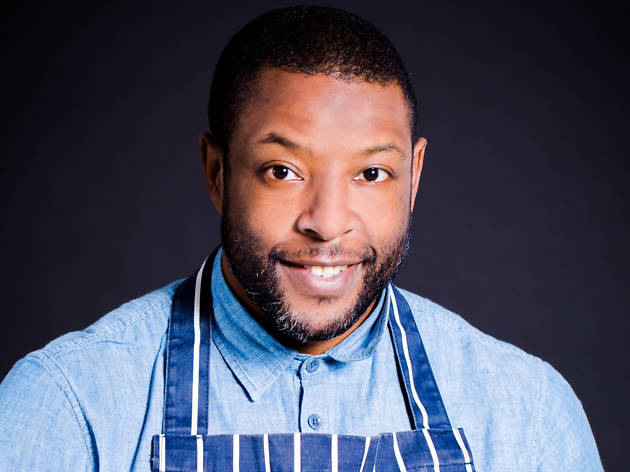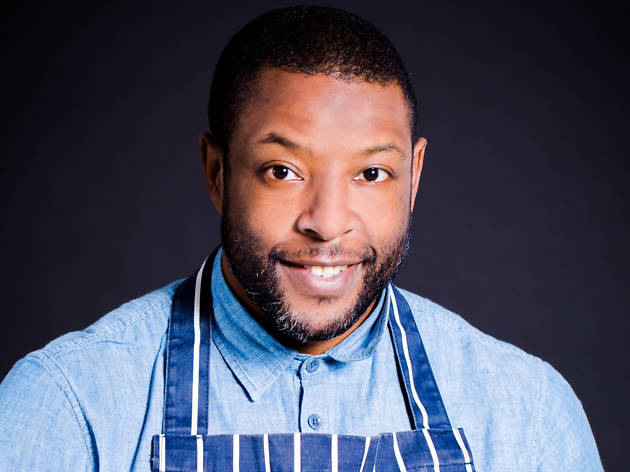 Jan Vrhovnik
Founding Jerker and CEO of Mama's Jerk Stall
'I've had the same pitch at Carnival for the last four years. I love the excitement of being up there at six in the morning, setting up and cooking together. You see Carnival from a different perspective at that time of day.
'One year we had Jason Donovan come to the stall really early, while we were setting up. He said, "I'm throwing a barbecue and someone told me that you guys do fantastic jerk chicken, so I've come to find you." He bought about £100-worth of chicken! I'm from the Kylie and Jason era and then he comes to my stall to buy chicken from me. It was so cool. But he didn't get the Mama's Jerk secret recipe – no-one knows that.'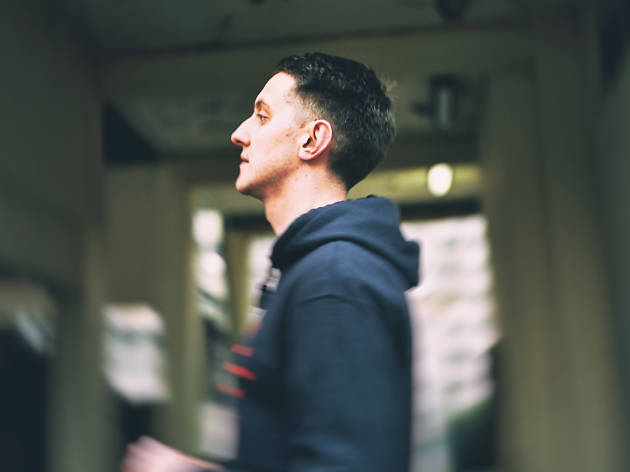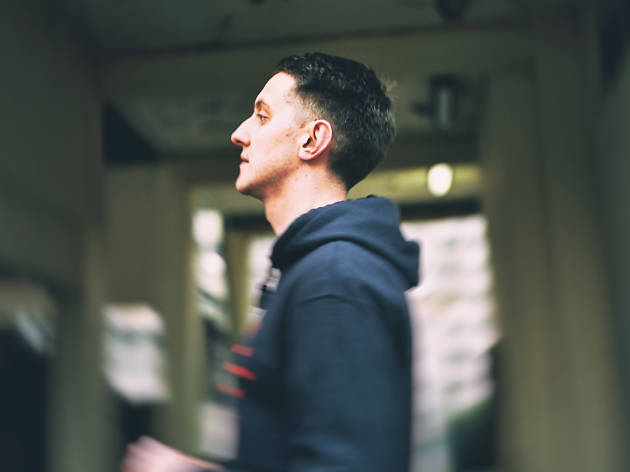 © Gold Teeth
DJ and host at the SSP soundsystem
'I remember my first trip to Carnival well – it was probably about 2009. I came down with a friend of mine from Sheffield to do a gig in a pub, so I was lugging my big bag of vinyl around. We were trying to find this place and we ended up down under the Westway. I saw that sea of people and it was just "boom". I couldn't believe how many people managed to fit in that space.
'We finally found the pub – the soundsystem that was outside it was actually louder than the soundsystem in the pub, so I was playing records to nobody. But I was completely blown away by Carnival. It was just so exciting and fresh and new – just proper British partying. It was so inspiring.
'Now I live down in London and my studio's right round the corner from our soundsystem. I look back at playing in that pub and I can't believe I've got my own soundsystem now – it's a complete dream come true.'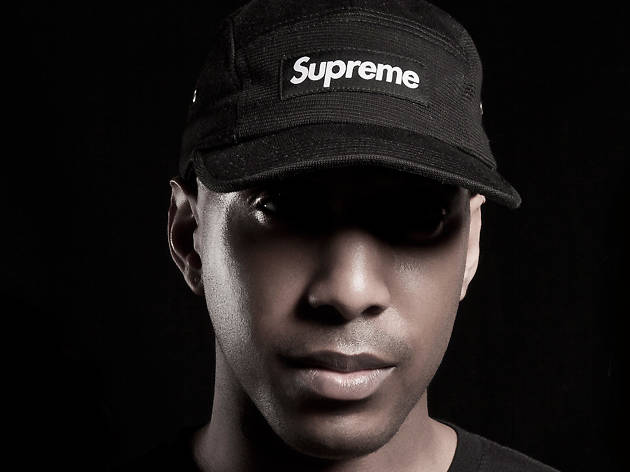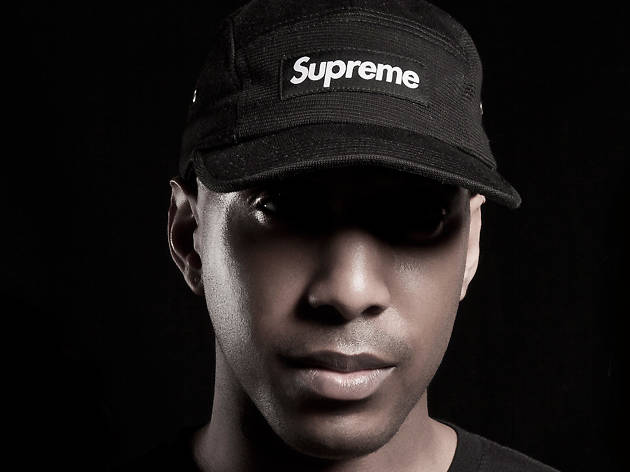 DJ and soundsystem host
'I went to Carnival for the first time when I was like 17. I remember I was just chilling, eating a piece of jerk chicken, and I heard this bassline and saw a huge group of people going absolutely crazy. I thought: This sounds familiar – and then I realised that it was my track "Original Nuttah". Police officers were dancing, girls were going wild: it was very cool. Now, 20-odd years later, it still goes off – but nothing will beat that feeling the first time I heard it.'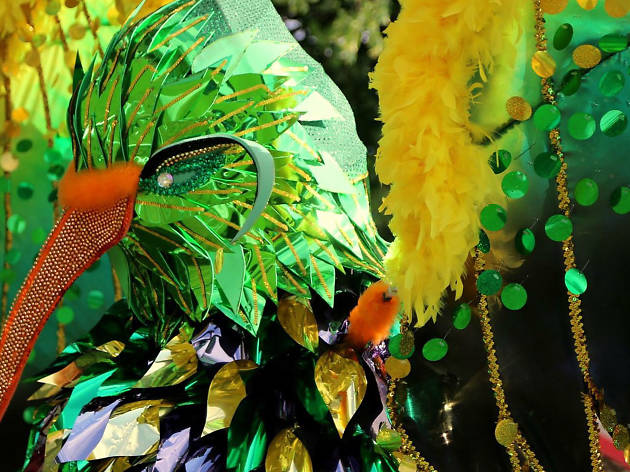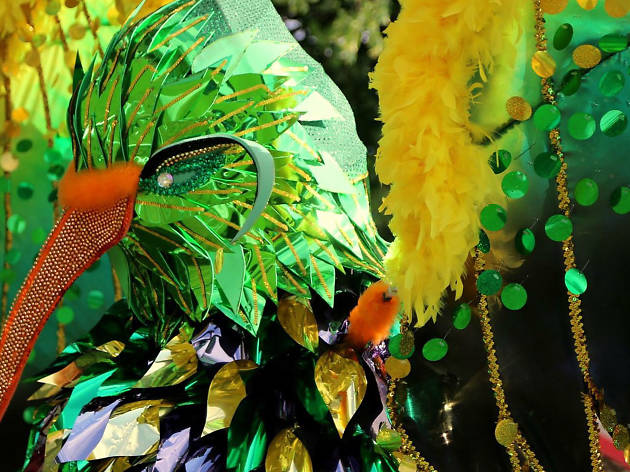 Alan A Andrews
Organiser of the Jamaican Twist Carnival float
'Our float's unique because its the only Jamaican float in the Notting Hill Carnival. We have about 250 people following it. We've been doing Carnival for 15 years but we first introduced costumes to the float in 2007. That was a stand-out year for me. Our theme was the doctor bird [humming bird, pictured]. The wings of the King costume spanned the whole way across the road. A lot of the girls were very hesitant about wearing the outfits – they'd never done it before. But once they put them on they instantly turned into divas. They felt transformed. I've seen that so many times. It's a defining moment. You get to be somebody different for the day.'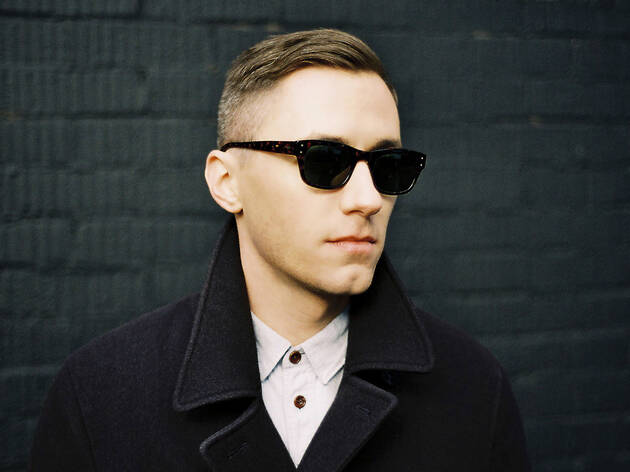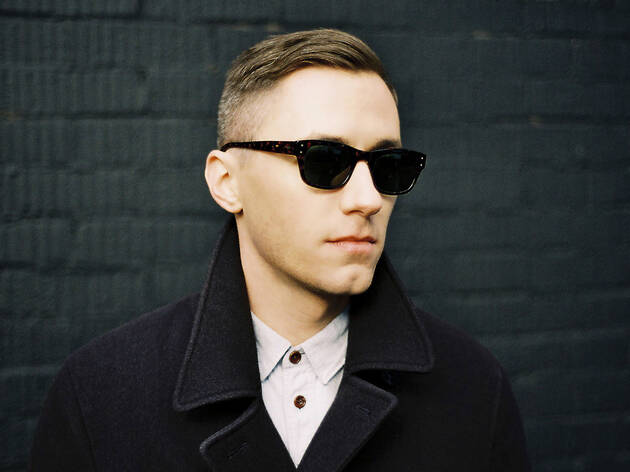 Lauren Michelle
Radio 1 and Deviation DJ
'I was like seven years old when my Dad took me to my first ever Carnival. It was my first experience of seeing a soundsystem or a DJ. I remember it being sort of scary and inspiring all at the same moment – like all the best things are when you're a kid.
'When I started going on my own as a teenager I'd go to see Westwood under the Westway religiously. In 1997 the line-up for the day included Jay Z, Lil Kim and Busta Rhymes. I remember the way Busta walked out in a mad Dr Seuss hat and ringmaster suit, dreads down to his waist. It's giving me goosebumps thinking about it.'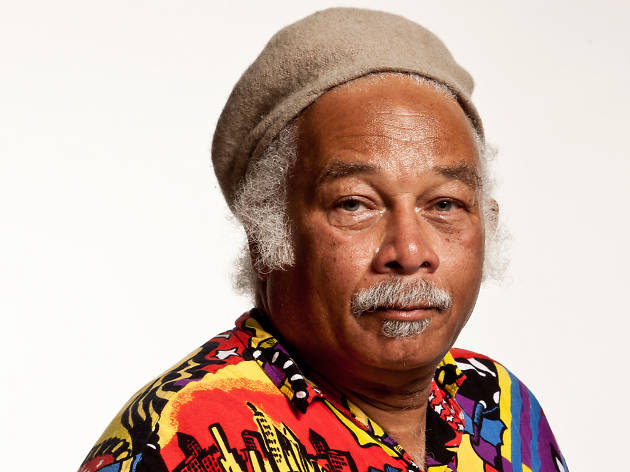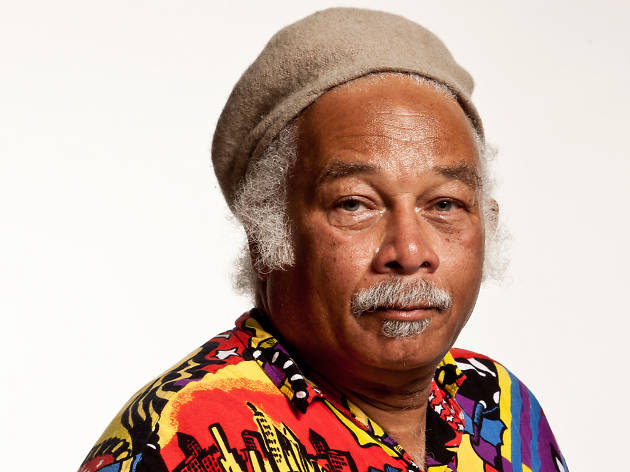 Carnival photographer
'My happy memories are from the early days of Carnival: I've been going since 1968. Carnival back in the days was a community festival. You used to be able to walk round the area on the Thursday and Friday and hear the steel bands practicing. The curfew was later – about nine o'clock – so we'd party until the sun went down.
'Now we need a licence for the privilege of celebrating our own culture. I feel like my culture shouldn't be hijacked by market inspectors, bureaucrats and Notting Hill hillbillies [yuppies]. Instead of badmouthing Carnival they should participate in it. All we ask is for two days out of 365 days a year. People come out to dance, sing and forget their weary troubles – and they have to turn the music off at seven o'clock.'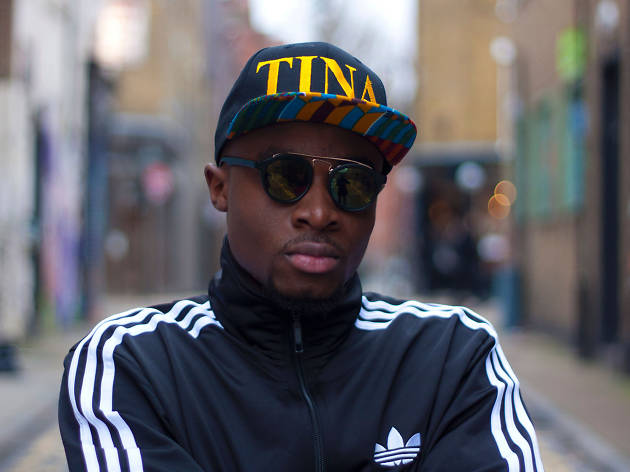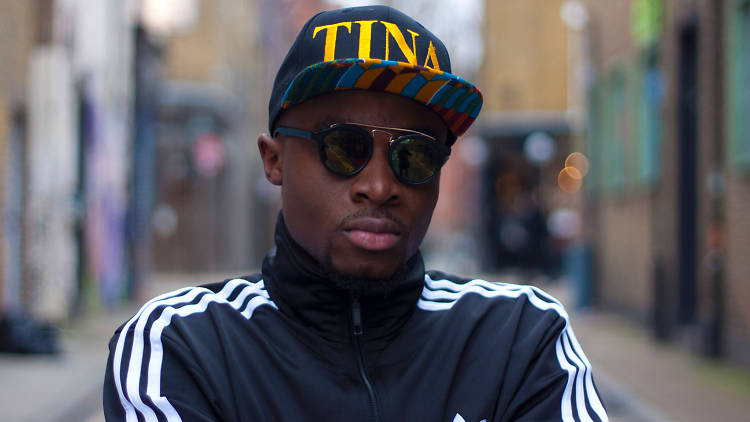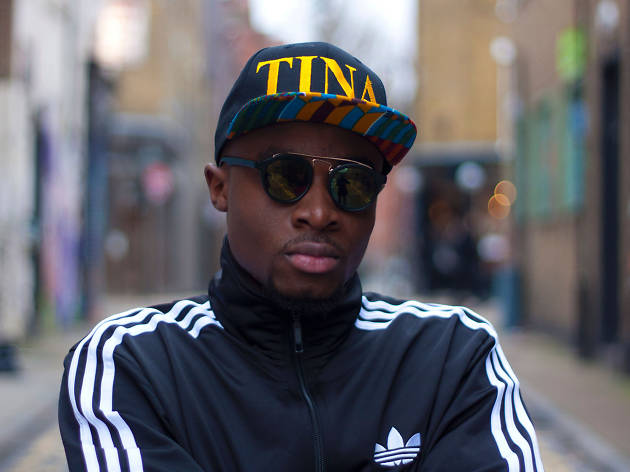 London-born Afrobeats star
'The first time I went to Carnival I was about 16, but my favourite year was in 2013 when my track 'Antenna' had just come out. I was just about to perform at Rampage, which is my favourite soundsystem because it's the one I used to go to when I was a kid. I remember a fight breaking out, and at that exact moment 'Antenna' came on the soundsystem. Everyone started doing my Azonto dance right in the middle of the fight and broke it up – everyone was dancing and singing along. It was such a touching moment.'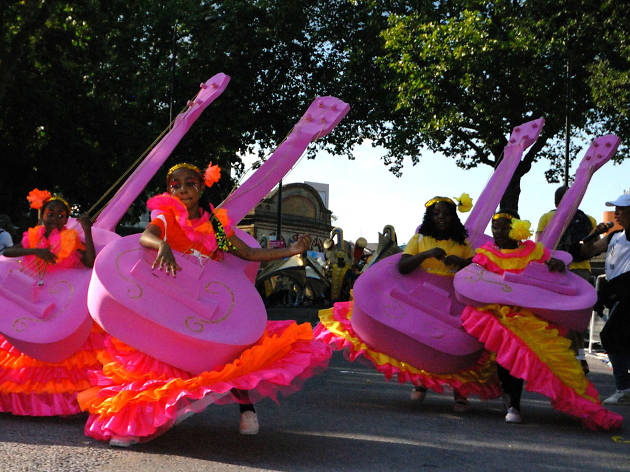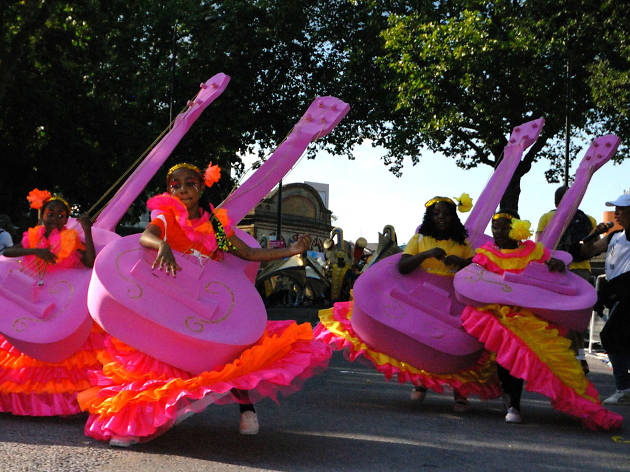 Costume designer with the Mahogany mas band
'Every year my two favourite parts of Carnival are the beginning and the end of the day. We spend all year working on the costumes, so you see don't actually see everything come together until the whole thing is coming towards you down Notting Hill. And then the last moment is at about eight at night when we're coming back up Harrow Road to where our mas camp is. It's the end of the day and everybody's very tired but it's a lovely moment: music's playing, the local community who've been working all day finally get to see us and we think: Guys, we've done it. We just drop on the floor because we can't walk any more. Everybody's safe and everything's good.'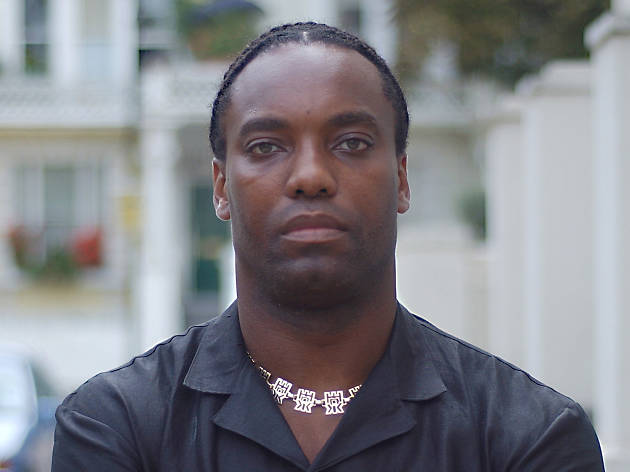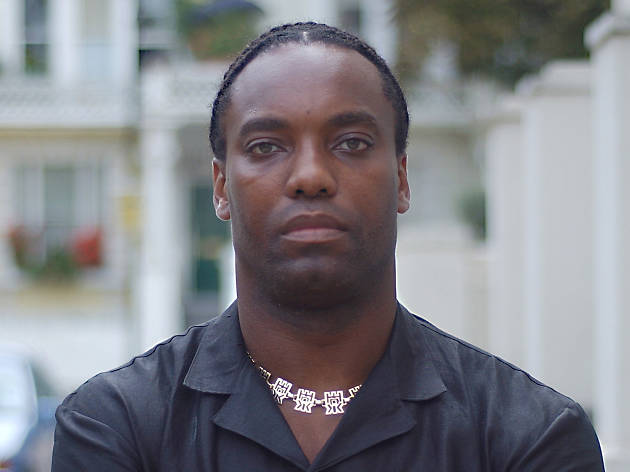 Stallholder and author of 'Carnival: A Photographic and Testimonial History of the Notting Hill Carnival'
'For me, Carnival memories are all about taking time to think about where it all started. Carnival is a celebration of the end of slavery. Let's also remember the death of Kelso Cochrane – a young black man who was a carpenter from Antigua, murdered on the back streets of Notting Hill. That sparked a chain of events that led to the evolution of Carnival: it was started to bring the community together.
'I've run a stall at Gaz's Rockin' Blues for the last 24 years. I'll be wearing an undertaker's tailcoat adorned with West African hunter symbols, honouring the spiritual ancestors and those who died throughout slavery. Come down and get your free rum shots. It's about the spirit of resistance – that's why I'll be giving out spirits.'
Essential Carnival info
Plan your day at Carnival now – here's all you need to know about what tube stations are open, family day, first aid and staying safe. Don't go to Carnival without reading our essential info guide.
Plan your Carnival outfit
One of the best things about Notting Hill Carnival: feathers, sequins and glitter are not only tolerated, they're positively encouraged. But before you reach for your Native American headdress, stop and check out our guide on what to wear to Carnival without looking like a twat.
Support Time Out
We see you're using an ad-blocker. Ad revenue is Time Out's main source of income. The content you're reading is made by independent, expert local journalists.
Support Time Out directly today and help us champion the people and places which make the city tick. Cheers!
Donate now