Heads up! We're working hard to be accurate – but these are unusual times, so please always check before heading out.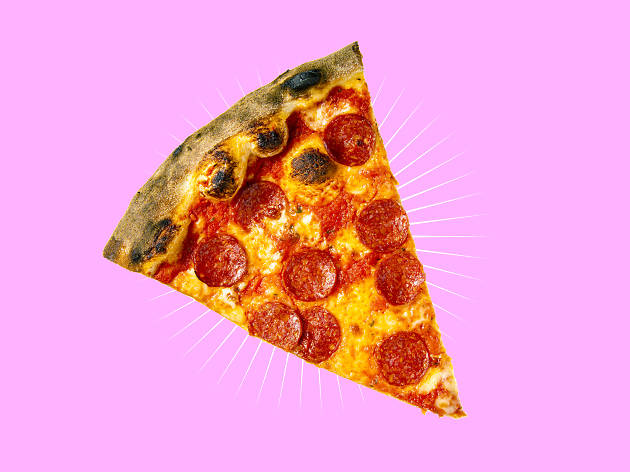 A spotter's guide to pepperoni slices
Which pep pizza is London's best pep pizza? We tried all the good ones to find out
While unadorned pizza is a masterpiece, putting pepperoni on a pie is like drawing a moustache on the 'Mona Lisa': it doesn't need it, but you're so glad it's there. That's why we've searched high and low for London's finest pepperoni slices: here are the very best that the capital has to offer.
Find out about London's best pizza joints and the brilliant Italian restaurants dotted around the city.
The best pep pizzas in town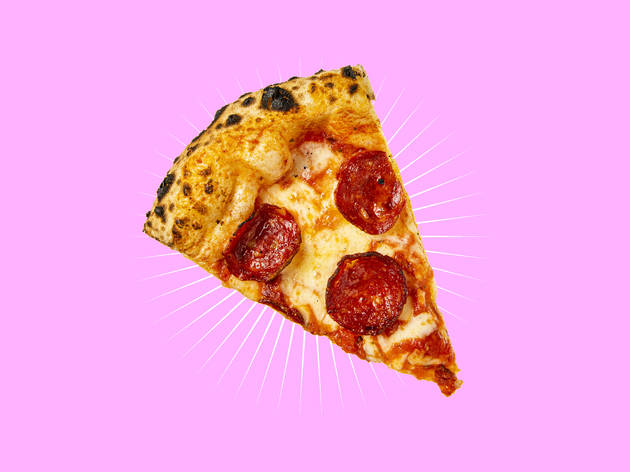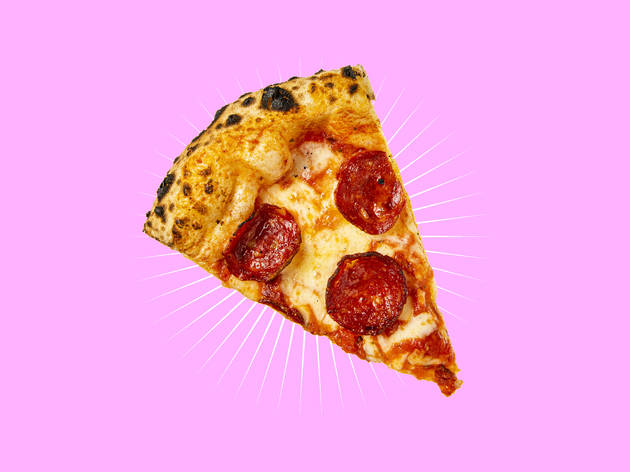 Andy Parsons
The best dough in London. It's so soft you could use it for winter bedding. With all this cured pep, things could get a bit greasy, but the result is actually gooey perfection.
There's a sweet tang to this Neapolitan, but what makes it is the sliced chillies. Why doesn't every pizza have sliced chillies? Because people are ruled by fear, that's why.
This is the slice that Aerosmith probably wrote 'Sweet Emotion' about. It's loaded with mascarpone and spicy honey, and that sweet goop is doing the heavy lifting here.
Is this great slice a little ashamed of its pepperoniness? The meat's hidden amid rocket foliage, so you've got to hunt it out. You can't be mad about parmesan shavings, though.
As well as boasting the best quality charcuterie on offer, this one is the most generous serving. It's heaving, but the dough can take the weight, as long as you can.
This hefty American slice has thick-cut meat that pops up into little flavour cups. When you think of a classic slice of pepperoni, it's this that oozes into your noggin.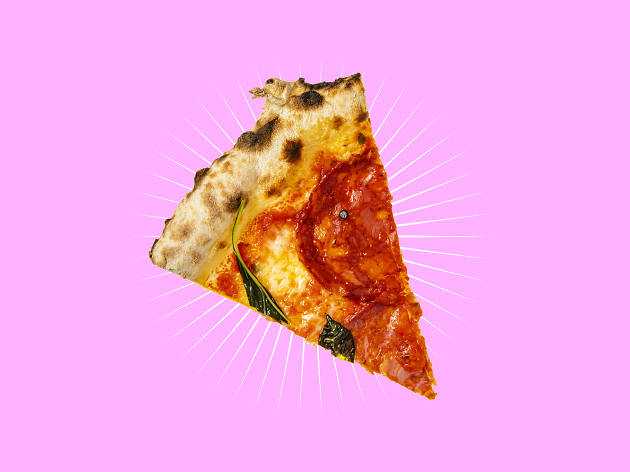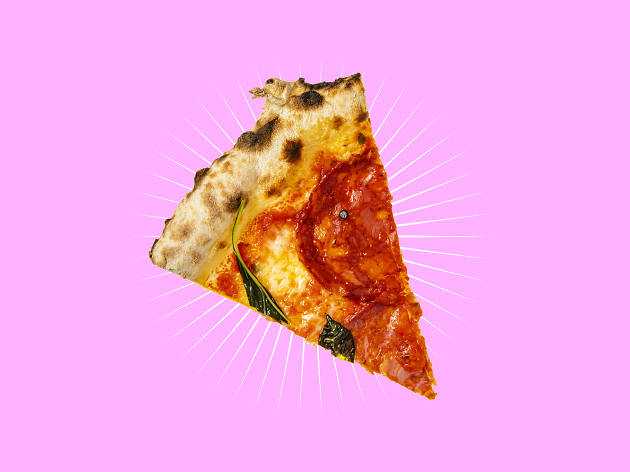 Andy Parsons
Fundi's slice tastes like pizza from your childhood, but dressed up just enough to be acceptable in adulthood. A good Neapolitan pie, this guy. Not spicy, but very nice-y.
This has great structure, oodles of flavour and more pep than Man City. (Little pep, big pep and splodges of 'nduja, which we're going to call 'wet pep'.) A true triple threat.
Still hungry?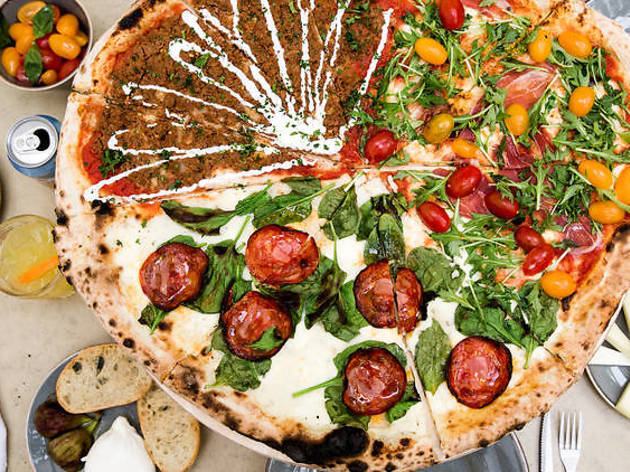 We've tried and tested the very best pizza in London – so you can eat like an Italian every day of the week