Bleeding wounds cauterised on scorching hobs. Abuse hurled from toque-donning, spittle-flecked tyrants. Unrelenting physical and mental torment set to a backdrop of fire-belching pans. No, this isn't some kind of culinary Hieronymus Bosch triptych or a psychological-thriller-slash-body-horror. This is actual, real, daily life as revealed by a recent study into extreme bullying in fine-dining kitchens across the UK.
Thanks to on-screen representations like 'The Bear', 'Boiling Point' and 'The Menu', right now the ugly insides of fine-dining kitchens feel like they're more visible than ever before. And there's one common narrative being pushed: that they can be very, very cruel places to work indeed.
Now, cruelty in kitchens certainly isn't a new thing. Historically, the kitchens of high-end restaurants, as exceptionally high-pressure environments, have been seen as involving high levels of discipline. And, historically, the easiest way of motivating precision – or, more specifically, a fear of mistakes – has been mental and physical bullying and abuse.
And that abuse is rewarded, too. For up-and-coming chefs, it's about 'cutting your chops' (no pun intended) and gaining respect. As noted by the recent study, which was carried out by academics at Cardiff University, chefs are often respected for having put up with notorious abusers and, on the flipside, chefs who are perceived as not having been through as much can struggle to find a gig in top kitchens.
This isn't hidden from public view, either. In many ways, it's celebrated. From Marco Pierre White to Gordon Ramsay (aye, there's a dark side to the 'idiot sandwich'), tyranny and anger, whether for show or IRL, is seen as professional and passionate.
But is that still the case? We spoke to London chefs to find out what's up. Are kitchens really as cruel as we've been told? Can any of it be – whisper it – justified? And does it look like any of this will change anytime soon?
Same old, same old
First up, it's clear that plenty of kitchens are still run in a tyrannical and abusive manner. Of the chefs we spoke to, nearly all mentioned either explicitly or in passing a belief that many kitchens are run cruelly. For obvious reasons (after all, what better way to blacklist yourself from future employers?), none would name specific establishments or renowned offenders.
Andrew Clarke, an experienced high-level chef and founder of hospitality mental-health charity Pilot Light, says the situation in London kitchens is as bad as ever.
Things, in some cases, have got shitter
'In the last two years since the pandemic, I hear as many horror stories as I heard before,' he says. 'During the pandemic, everyone got together and everyone was supporting each other. There was hope. And then things got back to normal and, in some cases, got shitter.'
This is the kind of grim narrative that is described in the Cardiff Uni study. According to the findings, physical danger and violence don't just persist in some kitchens: they're part of the very fabric of fine-dining-kitchen culture.
These range from proving how 'macho' you are to horrific violence. Chefs in the study told stories of doing stuff like covering their hand in flour and eggs and seeing who could stick it in the fryer for the longest, as well as about senior chefs holding a knife to an underling's throat and screaming 'I'm going to fucking kill you.'
The Instagram account Hospitality Bullshit features plenty more examples of chefs who've suffered horribly in UK kitchens. The purpose of the account was to provide somewhere for victims to come forward, so that it could publish their testimonies and tag abusers directly. And those testimonies are grim. Really grim.
One chef says they 'ended up with two broken knuckles and being called a "useless cunt".' Another was branded with a searing-hot oven tray when they tried to quit their job. Hospitality Bullshit hasn't posted anything since August 2021, but its testimonies remain published for all to see. With all those witness accounts (you can read more here), there's no denying the climate of fear in UK kitchens.
Suffering in kitchens has long been seen as having several benefits for the careers of chefs, from helping them develop their skills and mindset to creating a sort of 'Full Metal Jacket'-esque camaraderie between those who've experienced similar kinds of torment. Cardiff's paper only reinforces that view, showing that these beliefs remain widespread across different ranks of chefs and throughout the UK.
A new direction
On the flipside, not all fine-dining establishments operate in such cruel and violent ways. Some kitchens are striving towards implementing more ethical workplace environments.
'I knew that when I got the chance to own my own restaurant and create the working culture and the ethos behind my restaurant, I didn't want it to be like the experiences that I had,' says Jun Tanaka. Tanaka worked his way up through iconic London fine-dining spots like Le Gavroche and Restaurant Marco Pierre White – which were, back in the '90s, among this city's toughest kitchens to work in.
'I started cooking back in 1991, a completely different era,' he says. 'The experience that I got was invaluable and I wouldn't change it.
'I didn't particularly enjoy it when I was working in those places. I found it overly stressful,' Tanaka explains. Instead, Tanaka's Michelin-starred Fitzrovia gaff The Ninth has a starkly different approach. In Tanaka's kitchen, you'll find a dreamy wonderland of respect and constructive criticism. If someone fucks up – drops a plate, burns something, messes up an order – no one's getting the hairdryer treatment or being assaulted.
'If something happens and someone makes a mistake, we do not argue about it. We do not get upset,' Tanaka explains. 'We solve the problem and, at the end of the evening, when everyone's left the restaurant, then we sit down and then we talk because by that time everyone's calmed down.'
The Ninth is currently closed following a fire back in July (it'll reopen this March), but Tanaka has kept his staff on full pay and kept them engaged and productive with regular team-building exercises. He claims his kitchen policy isn't just beneficial for staff but actively good for business.
'When people are in the kitchen and feel that they are part of a working environment where they feel safe and they feel happy, they will perform better,' he says. 'The product becomes better, the guests will have a better experience and they will come back – which means the business will do well.'
I scream and shout. You can't play a game of football quietly
Other restaurants settle for more of a middle ground. Metal-playing (and metal-looking) chef Andrew Clarke notes that conditions that would seem harsh in other workplaces are sometimes inevitable in kitchens.
'I scream and shout,' says Clarke. 'You know what I mean? You can't play a game of football quietly.'
'We want people to work hard and fast and accurately,' says Clarke. And strict discipline is crucial to that. Instead, Clarke's better treatment of staff lies in his mindset.
'A small thing you can do for staff is make them feel valued,' he says. 'And they'll do anything – in the same way that I've done stuff for the bosses that I've loved.' Clarke ensures that his chefs work reasonable timetables, eat healthily and stay hydrated. Handily, he's also a shamanic practitioner on the side and tries to slot yoga and wellness sessions into the weekly schedule.
The reaction against violent kitchens can go further than simply not running a workplace in an abusive way. Stevie Parle, for instance, runner of Pastaio in the West End and previously a chef in Michelin-starred restaurants, actively avoids those who've come up through notoriously tough establishments.
'When I'm putting together a team now, I usually don't hire anyone who's ever worked in one of those kitchens,' he says. 'Those guys have got a lot of trauma and it sometimes comes out in unpleasant ways. I've sacked lots of head chefs for being too aggressive.'
I usually don't hire anyone who's ever worked in one of those kitchens
Cardiff Uni's sweeping study concludes that many elite kitchens still see cruelty and abuse as rites of passage, but it isn't the case everywhere – and it's increasingly seen as unacceptable. However, it is, unsurprisingly, more difficult to find those happy to publicly vouch for the other side of the story. In a time when reactions against abuse are more vocal than ever, supporting routine workplace violence makes for exceptionally bad PR indeed.
An exceptional working environment
All that being said, there's a certain exceptionalism to fine-dining environments. No one's justifying bullying or abuse, but kitchens are intense and high-pressure places that simply aren't for everyone. It's a complex and nuanced issue – not least because the distinction between strict discipline and something more abusive can be pretty blurry.
'Discipline isn't a bad thing,' says Clarke. 'I think the problem is the bullying – and there's a fine line between the two. Applying that discipline is the thing that can lead to bullying.' And that isn't the only tricky area in running a kitchen. The nature of the job requires high levels of concentration and long hours (if not quite so long as some of the worst 100-hour-week horror stories). It's often not an environment for niceties – and many prospective chefs simply aren't cut out for it.
Other industries such as filmmaking and stock trading are notoriously stressful, intense workplaces. And they also have more than their fair share of bastards and tyrants. 'Avatar' director James Cameron, for example, has described himself as a 'tinpot dictator' and 'autocratic'. Okay, as far as we know he's never encouraged anyone to put their hand in a fryer, but has he faced much public scrutiny or reckoning for his reputation? Not really. His most recent blockbuster 'Avatar: The Way of Water' is the third-highest-grossing film of all time – Cameron's management style obviously hasn't had much impact on his public image or appeal.
So is aggressive chef culture unfairly in the spotlight? Clarke reckons so: 'I do want to defend the industry in the sense that I think it gets a hard rap,' he says. 'The amount of times we've seen some publication pick up on something that's happened in the kitchen. It's like, you don't do that with other industries. We always seem to get picked on.'
Getting some just desserts
So not all London fine-dining kitchens are cruel and plenty of them are offering alternative ways forward – but how do you reset working culture across a huge industry? There are definite signs of things improving but, as yet, there doesn't seem to be a wider, more visible movement.
'I definitely think the industry is changing,' says Tanaka. 'It's completely different from when I started. Twenty years ago, office environments were completely different and I think our industry has definitely changed as well.' Tanaka points out a couple of other restaurants – Lyle's in Shoreditch and Perilla in Newington Green – as also pursuing similarly progressive kitchen policies to The Ninth.
If you can't look after your staff, you don't deserve them
Change also might be driven by external forces. Hospitality can't afford high staff turnover right now. Following the financial and logistical disasters of Brexit, Covid and now the cost-of-living crisis, restaurants are struggling as it is – and that puts employees in a favourable position when it comes to choosing to work at places that treat them better.
'If you can't look after your staff, you don't deserve them,' says Clarke. 'There are so many jobs and there genuinely are kitchens that are trying to make a difference.' While there might not be a single dedicated effort to transform London kitchens, enough of them are making a difference for chefs not to have to put up with the worst abuse. Or, as Clarke says bluntly: 'People don't have to work somewhere shit.'
But the problem of cruelty in fine-dining kitchens goes further than the restaurants themselves. Although attitudes towards abuse and aggressive 'discipline' in wider society may have changed in recent years, chefs are still seen as something of an exception.
When it comes to portrayals of kitchens and chefs, the media has played a huge role in normalising bullying and abuse. Take Gordon Ramsay's 'Kitchen Nightmares' series, for instance, which originally aired between 2004 and 2014 but is continually re-run and has since been immortalised in memes. 'I can't believe Gordon Ramsay stood on TV screaming at people,' says Parle. 'I think it's shocking. I know that Gordon Ramsay hasn't been in kitchens of his own for many, many years. Who knows how those kitchens are run? But when the guy at the top is famous for being abusive – and I think that is a reasonable thing to say about that kind of behaviour – I find it extraordinary and I find it embarrassing.'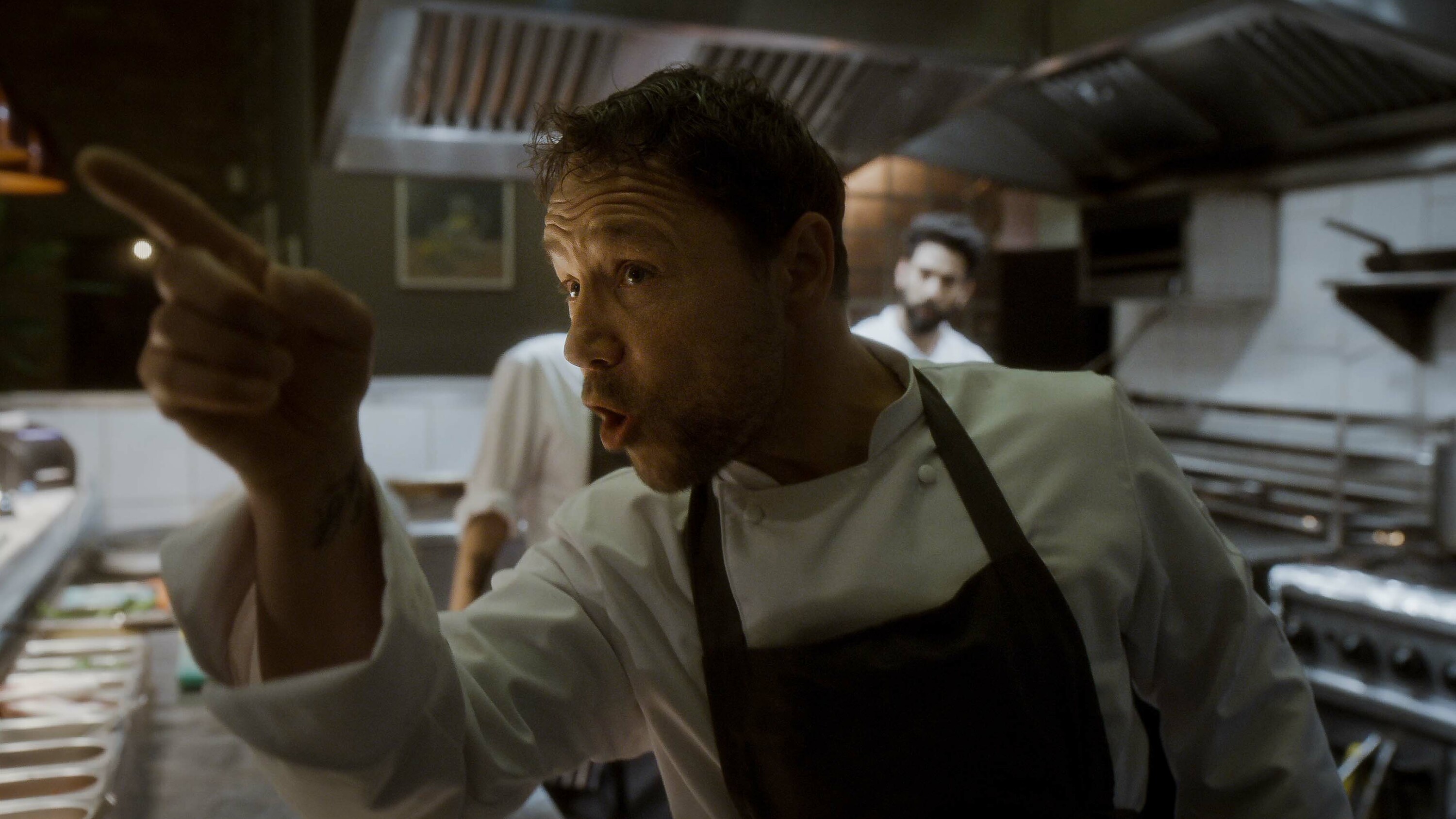 One easy solution is to simply not give monsters a platform, thereby shifting cultural attitudes and de-romanticising the idea of the brutal-but-brilliant chef. But we also need to go a lot further than that. Better support networks for victims of this kind of abuse, encouraging them to come forward and out abusers, is also essential. There can be more severe consequences dished out by those at the very top, too.
'Industry bodies that give awards and accolades need to take into account work culture to make sure that we're not putting these abusers on pedestals,' says Parle. 'These people who build their careers off of breaking people.' More severe punishments for offenders – such as the stripping of coveted Michelin stars – is likely to take violent chefs down a peg or two in a language they can properly understand.
Do all that? And maybe, just maybe, the culture of abuse, bullying and suffering in fine-dining kitchens can change for good. But as it is – both inside and outside kitchens themselves – there's clearly a very long way to go.
Hungry? Here are London's 50 Best Restaurants.