The best pies in London
The truly British food tradition is elevated to something stunning at tables all across town. Grab a slice of the action as we reveal London's best pies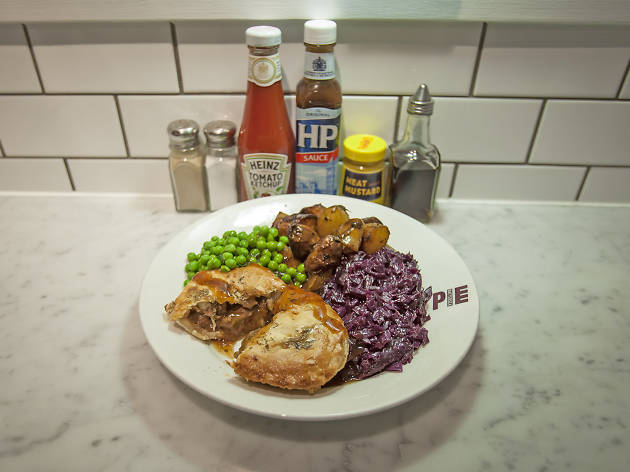 Slice through the history of London and you'll see pies galore: they were name-checked in Samuel Pepys's diaries, infamously filled with human flesh in the London legend of Sweeney Todd, and a staple meal for the working classes of the East End in the nineteenth century. Bottom line: Londoners love a pie. And some of the capital's best restaurants lift it from its humble origins to something worth drawing up a chair for.
Find even more pies in London
From Kensington to Kennington, Lewisham to Leytonstone, Time Out has visited London's remaining traditional pie and mash shops. These are some of the city's best suppliers of the original British fast food, so grab a table and get stuck into pie, liquor, mash and even eels.
Read more