The really fat London food quiz of 2015
You ate, you bloated, you Instagrammed. But how much of London's food scene did you really take in this year?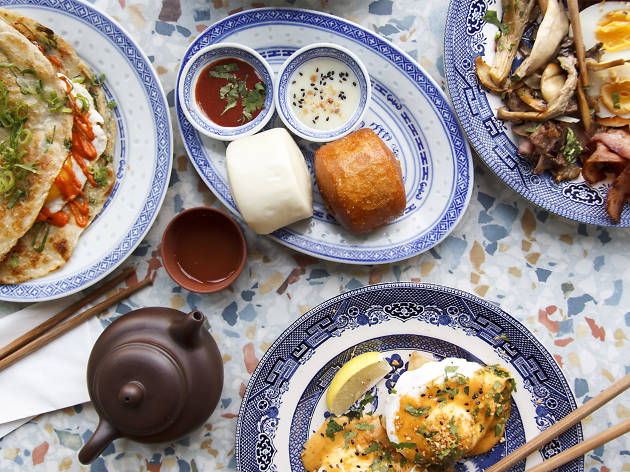 Our stout waistlines and empty bank accounts are proof positive that London is stuffed with more wonderful food outlets than ever. You've done our best dishes checklist and queued for every new opening, but how many of our 15 London food questions can you get right?
Check your answers on the second tab, and remember that if you cheat you won't get dessert.
RECOMMENDED: Expand your edible to-do list with our guide to London's best restaurants
1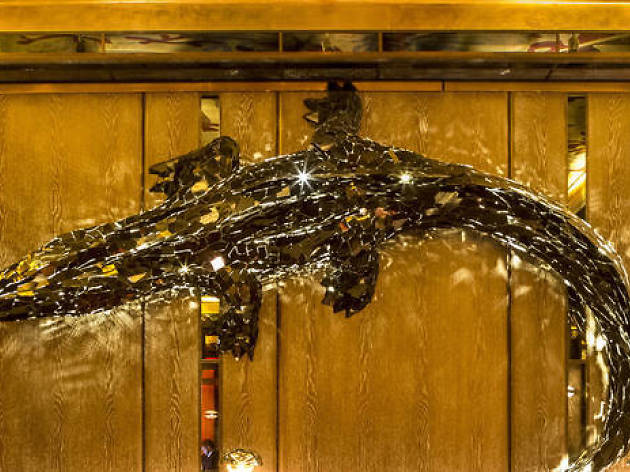 Richard Caring's Caprice Group (of The Ivy) opened a restaurant with a weird-ass name in October – what animal did they deem 'sexy'?
2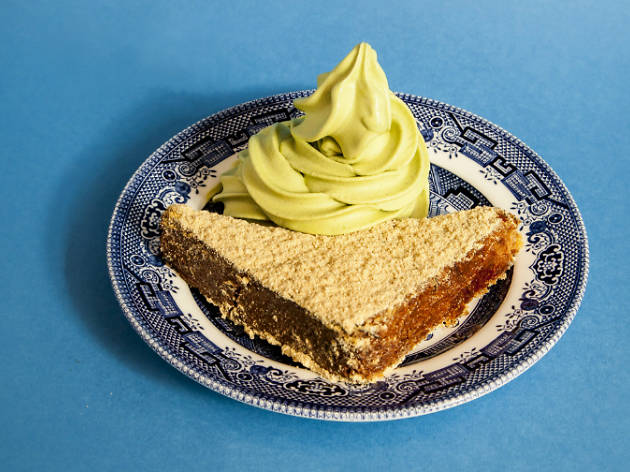 Soft serve ice cream was a big hit in 2015. Match the restaurant to the flavour:

Shackfuyu / Foxlow / Chick 'n' Sours / Gelupo

Salted milk chocolate / Melon sorbet / Green tea / Milk
3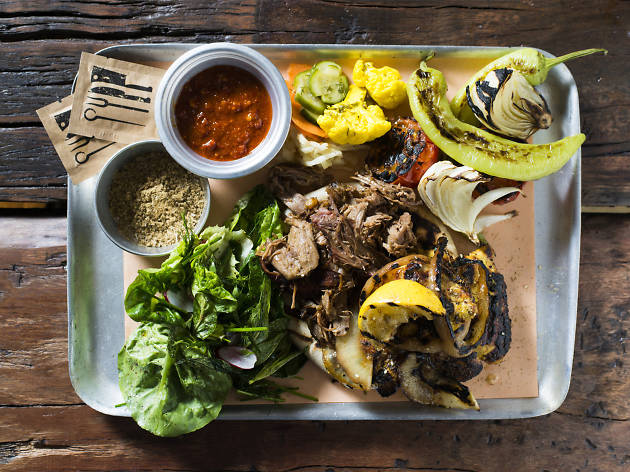 Berber & Q opened this year in Haggerston and is widely lauded for its veg dishes – what trendy brassica do they serve as a shawarma?
4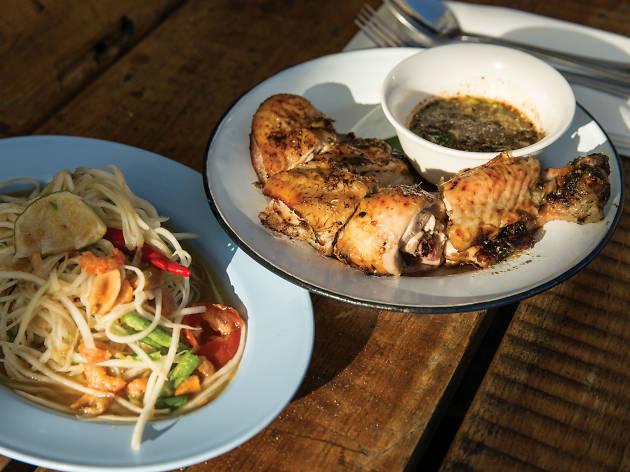 Smash hit Thai pop-up Som Saa smashed their investment target on Crowdcube this year and we're eagerly awaiting their permanent spot. How much did they raise?

A. £7,000

B. £70,000

C. £700,000
5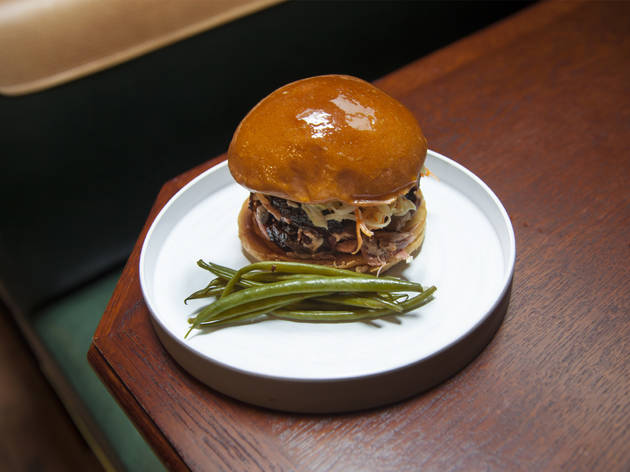 'UGH SNOT' is an anagram of which new barbecue restaurant from Brad McDonald?
6
What with all the seafood on our menus this year you could almost say that London has caught crabs. But which of these dishes (all of which are real) can be found at celeb fave Chiltern Firehouse?

A. Crab thermidor

B. Crab doughnuts

C. Crab sausage roll

D. Crab and kimchi burger

7
No spud was left unturned thanks to the roast potato pop-up, but how did they serve the gravy?
8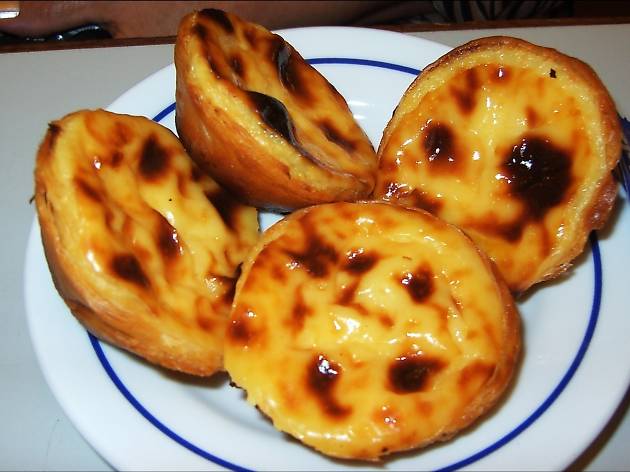 Nuno Mendes paid tribute to his native Portugal with the menu at Taberna do Mercado, but what is the name of this traditional treat?
9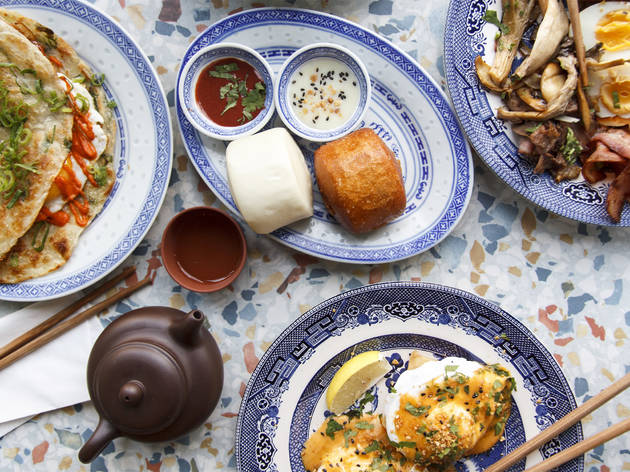 There were lots of sudsy restaurant names this year. In which of these places can you actually wash your clothes?

A. Coin Laundry

B. Wringer & Mangle

C. Dirty Laundry

D. Chinese Laundry
10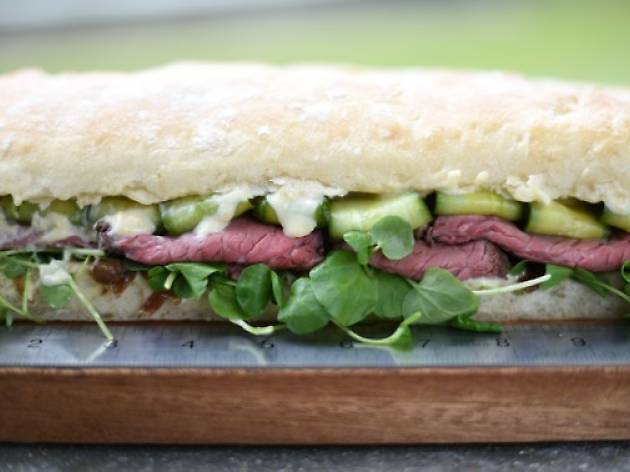 Which airstream-gone-permanent opening serves sandwiches by the inch?
11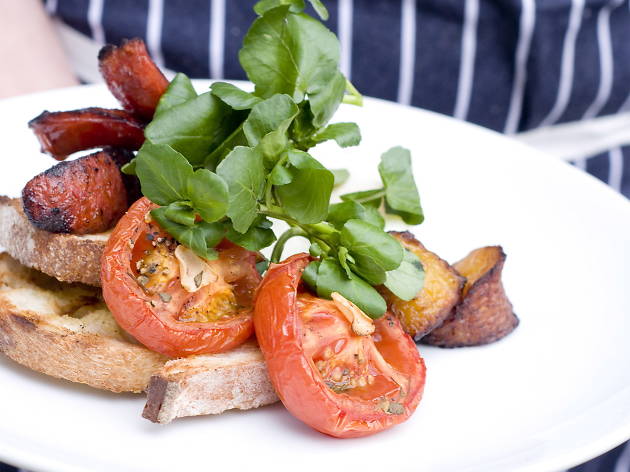 We counted the ingredients that have never been found in our own kitchen cupboard on the Modern Pantry Finsbury Square's brunch menu. How many did we find?

A. 8

B. 14

C. 23
12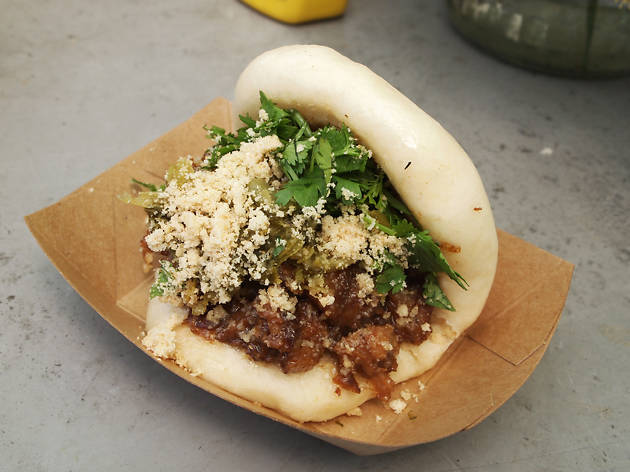 This year's most queue-worthy restaurant has to have been Bao, and you'll have seen photos of its buns all over Instagram. But what is their classic bao sprinkled with?
13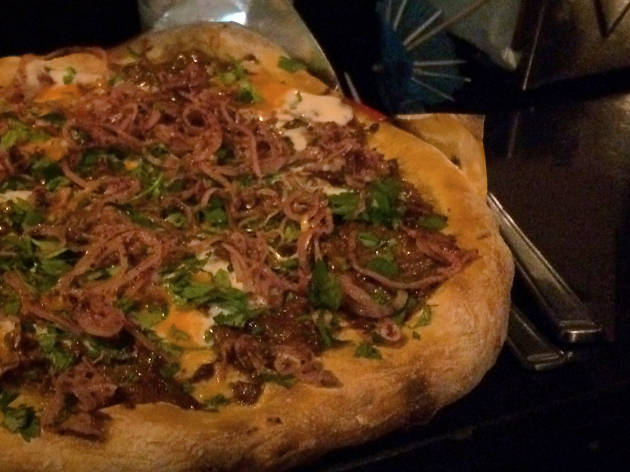 Black Axe Mangal's floor is decorated with a controversial design. What does the pattern feature?

A. Used needles

B. Penises

C. Donald Trump's face
14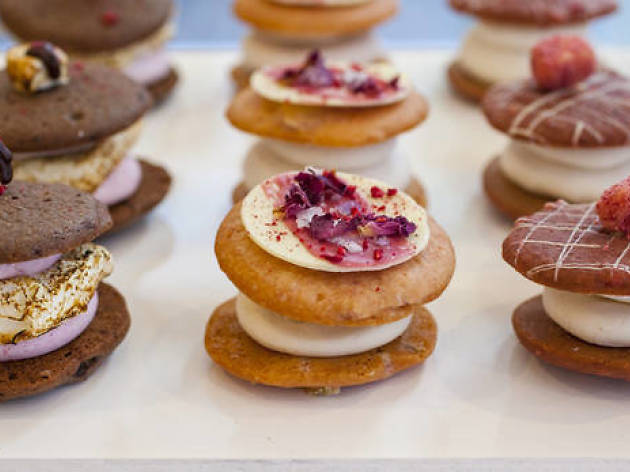 What the bloody hell is a biskie?
15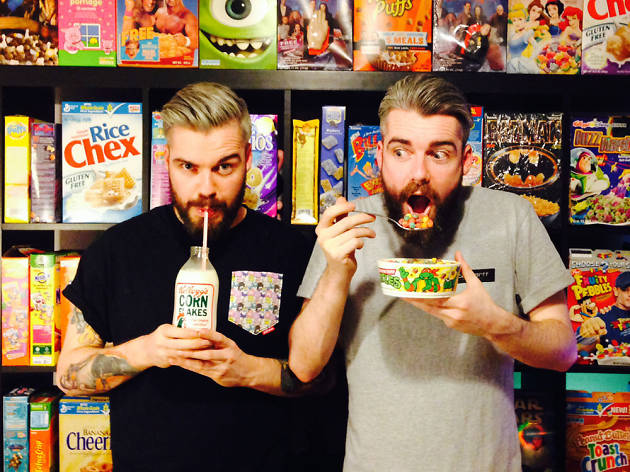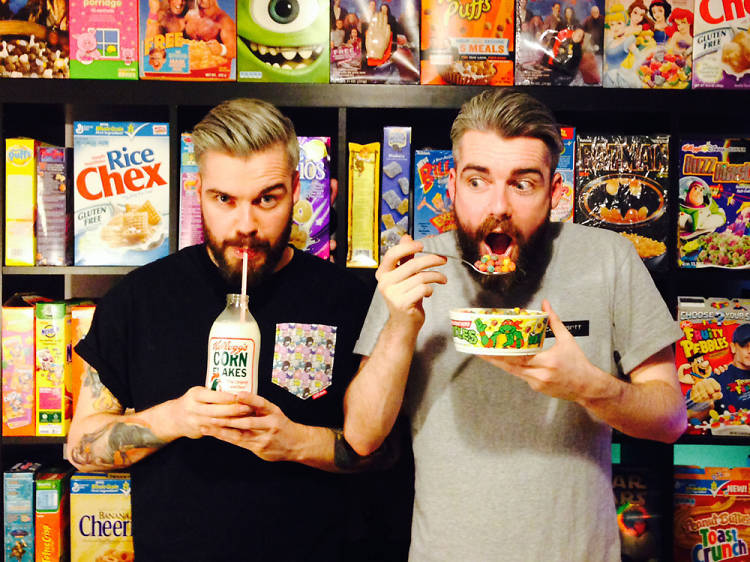 Which of these foods does not have its own dedicated café in London?

A. Cheese toasties

B. Porridge

C. Quiche

D. Cereal

E. Jacket potatoes
é
6
8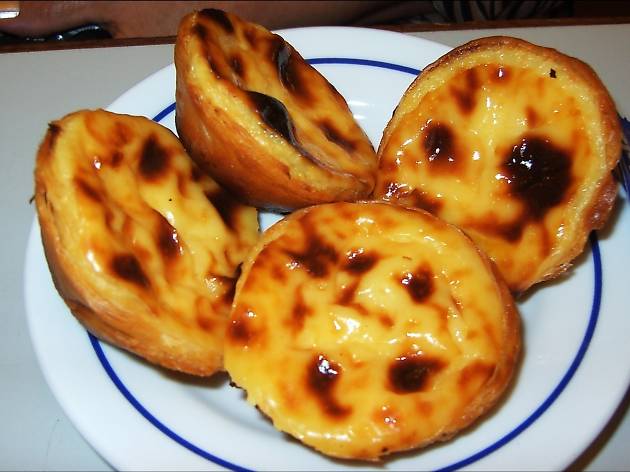 Nuno's Taberna do Mercado custard tarts are called pasteis de nata (or pastel de nata if there's only one left).
9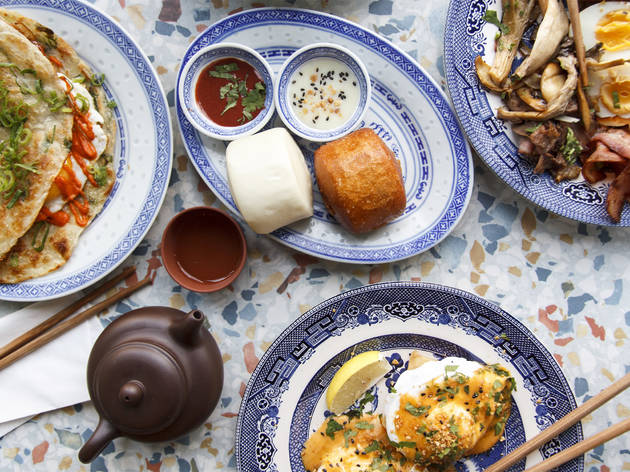 Coin Laundry is a bar and restaurant on Exmouth Market, Wringer and Mangle is a bar and diner in London Fields, Chinese Laundry is a Chinese restaurant on Upper Street but Dirty Laundry is a bonafide laundrette in Wandsworth.
10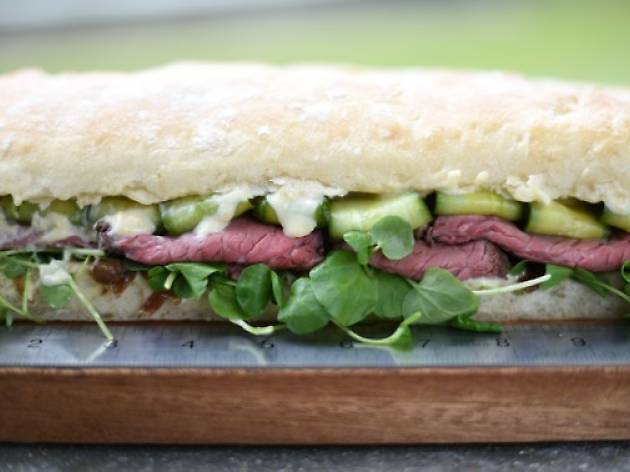 Street Kitchen added a by-the-inch sandwich outlet in Broadgate Circle to their collection of airstreams this year.
11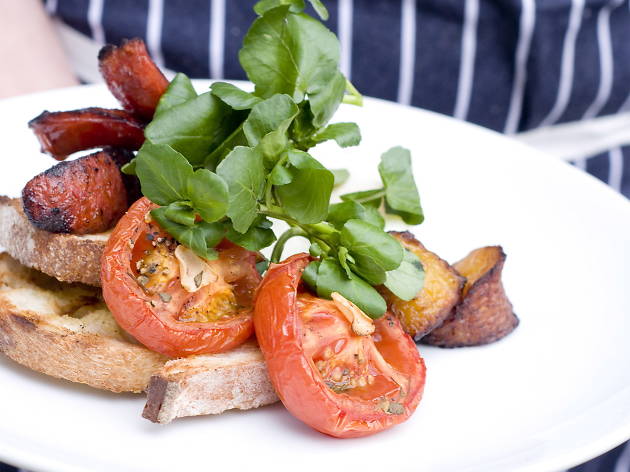 We counted 14 items that have never graced our kitchen cupboards on the Modern Pantry's brunch menu. They were tonka bean, wattle seed, pandan, amchur, ajowan, moromi miso, ewe's milk, tomatillo, yuzu, verjus, kohlrabi, crab apple, argan oil and cassava.
15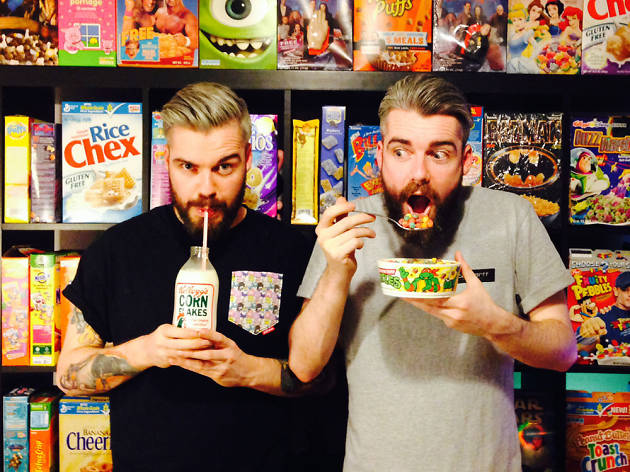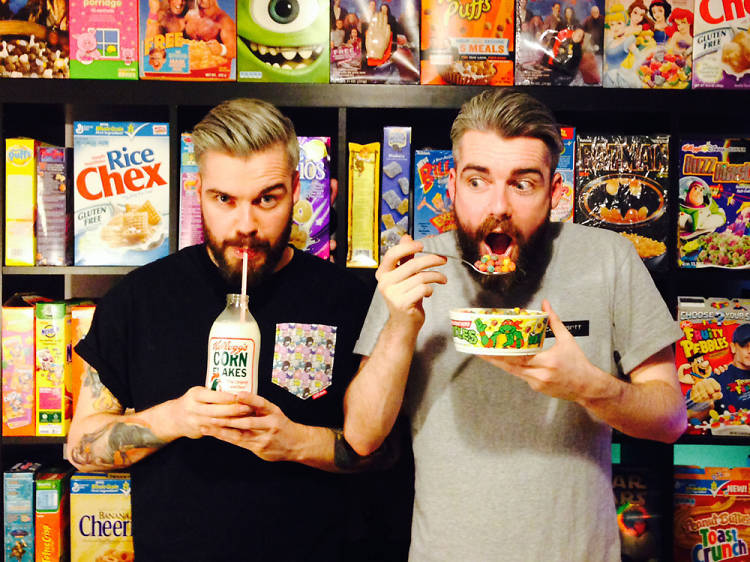 Now find more foodie favourites
Here it is, a countdown of the capital's most coveted plates. No more need to agonise over the menu; dive straight in as we reveal dishes to die for at London's best restaurants and street food markets stalls.
Read more
Sponsored listing
Aubaine Heddon Street
Venue says: "Enjoy our new floral set menu for just £16.50 for 2 courses. Each of our new dishes is adorned with vibrant edible spring flowers."