Heads up! We're working hard to be accurate – but these are unusual times, so please always check before heading out.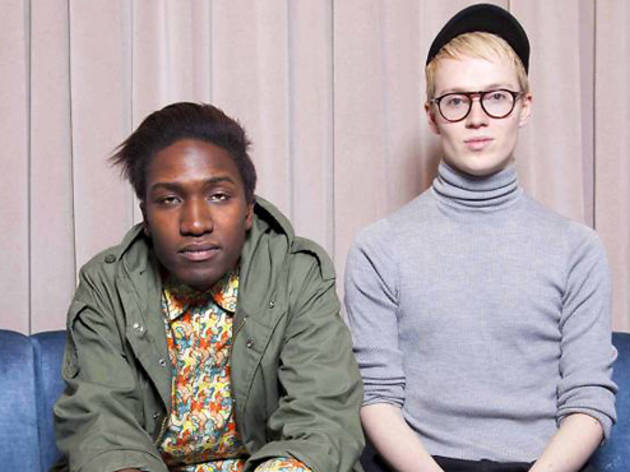 Agi & Sam: menswear mavericks
The daring menswear designers have just launched their first pattern-covered collection for Topman. We sent a team of Time Out chaps to try it on


'Some men are never going to wear our stuff – I guess it is a bit weird that one of them is Sam,' admits Agi Mdumulla, the more sartorially adventurous of the two. 'It has to be worn with confidence, and styled with plain separates.' In the past, they've jokingly described the Agi & Sam man as someone who 'talks a little bit too closely in your ear'. But in reality, their fashion is winning over all types of men – their witty and adventurous sensibilities chime with a burgeoning taste for experimental menswear which has been picked up on by department stores across the capital. And now Topman.

The pair have come to the high street giant's personal styling suite on Oxford Street to coax Time Out's reluctant menfolk into livening up their looks – after all, if they can wear it, anyone can.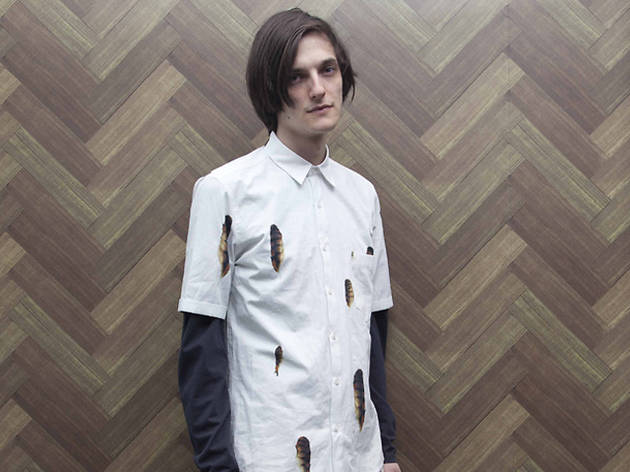 Photo by Jean Goldsmith
Guy Parsons, social media producer
How would you describe your usual style?
'Fashion-phobic high-street bland, garnished with the odd compliment-attracting item chosen by my more style-savvy girlfriend.'

Would you normally wear print?
'Is there a difference between "print" and a T-shirt with a picture on it? Because I have several of those!'

What did you think of your Agi & Sam outfit?
'Why do things by halves? I think I'd have rather nicked the matching blazer and rocked the full get-up. The print is quite nice though!'

Favourite piece?
'Ollie's trousers with the accompanying jacket would make a real impression.'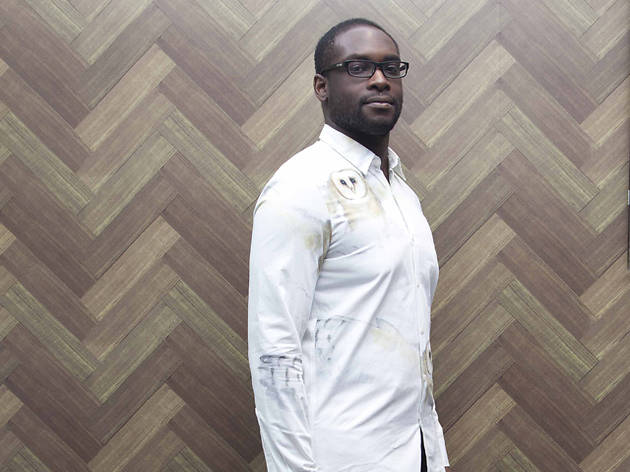 Photo by Jean Goldsmith
Roman Tagoe, deputy online editor
How would you describe your usual style?
'Washed-up kids TV presenter crossed with a divorced Sunday school teacher.'

Would you normally wear print?
'Anything patterned emphasises the fact I look like a large amount of porridge piped into a small sack. So… no.'

What did you think of your Agi & Sam outfit?
'I love owls – they're wise yet vicious – so I was pleased to be handed that shirt. It was different, but nicely understated.'

Favourite piece?
'The owl shirt.'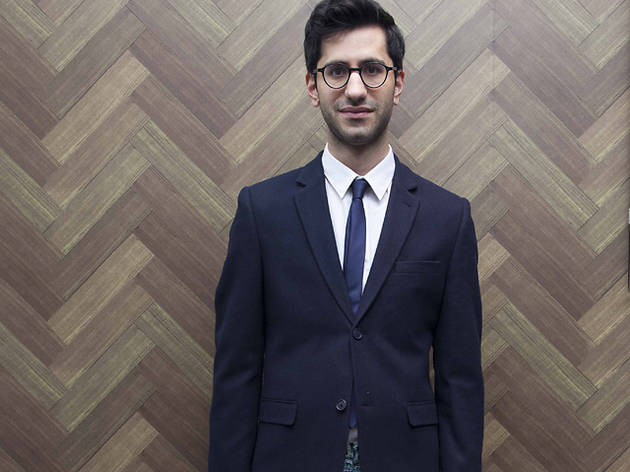 Photo by Jean Goldsmith
Oliver Keens, Music and Clubs deputy editor
How would you describe your usual style?
'Vicar chic.'

Would you normally wear print?
'Sadly not. Prints look great on others, but I've always passed on them for fear of looking like a walking exclamation mark.'

What did you think of your Agi & Sam outfit?
'Really rather fly. The balance of smart top half and ultra-jazzy bottoms was just right. I could have been a disgruntled newsreader wearing pyjama bottoms under the desk.'

Favourite piece?
'I'm sticking with my turquoise slacks.'
Photo by Jean Goldsmith
David Clack, senior content editor
How would you describe your usual style?
'Don Draper on holiday/hairy Uniqlo mannequin.'

Would you normally wear print?
'I've got one shirt with a sort of repeating art deco print on it, which gets a lot of compliments. That said, I've never been particularly good at detecting sarcasm.'

What did you think of your Agi & Sam outfit?
'Quite why anyone would choose to ventilate their knees over their elbows, I'm really not sure, but then I've never been madly in love with the idea of a single-breasted bleach-print blazer.'

Favourite piece?
'The Owls United FC goalkeeper top was pretty rad.'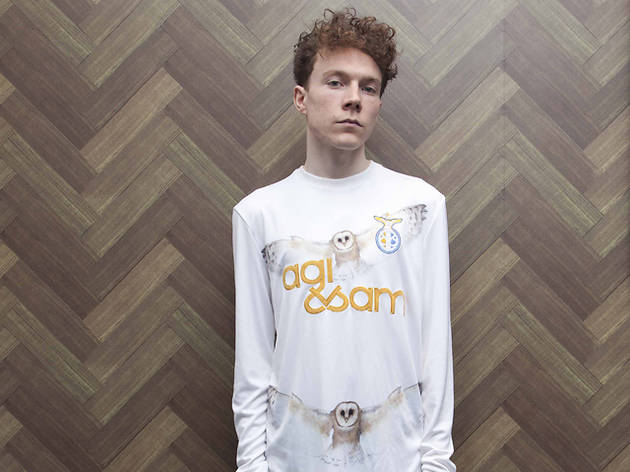 Photo by Jean Goldsmith
James Manning, music and clubs assistant
How would you describe your usual style?
'What would The Jesus and Mary Chain say?'

Would you normally wear print?
'I've been known to rock a floral shirt.'

What did you think of your Agi & Sam outfit?
'It was pretty much what I normally wear, but with extra owls. I'd definitely wear it.'

Favourite piece?
'The woven print shirts are cool.'
More manly fashion in London