Best shopping in Soho
Discover where to buy top notch vintage, retro records and fine indie threads with our guide to shopping in Soho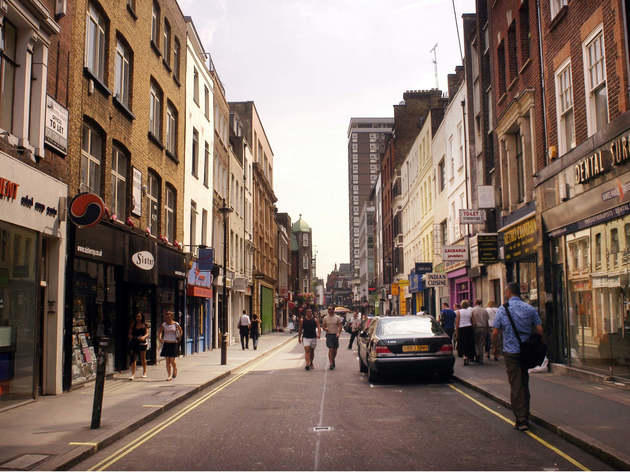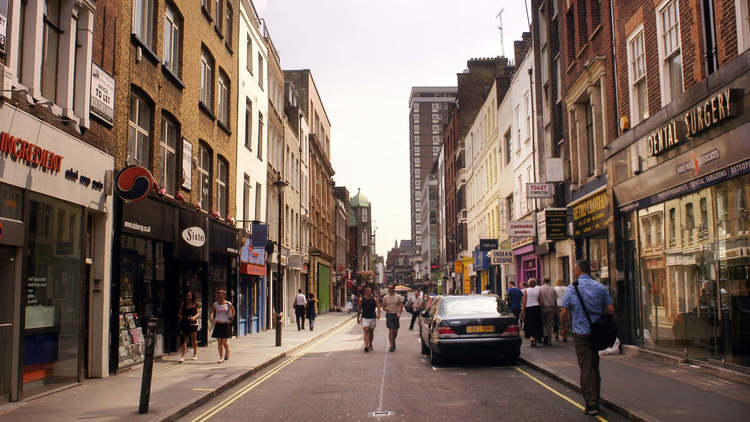 Smaller than its east London counterpart, this Soho branch of Absolute Vintage moves away from the bursting-at-the-seams approach of its sister establishment, though it does share its focus on shoes. Lined up by the dozen, both men's and women's styles are arranged in meticulous order by colour and by type. So, if you're looking for a pair of gold loafers, black Dr Martens, or brown ankle boots, the search is made infinitely easier here.
Read more
Since opening this Soho shop nearly 15 years ago, Agent Provocateur has become an international success story, with branches as far afield as New York, Moscow and Dubai. It's the first port of call for the decadent and fashion-forward lingerie fan. The distinctive retro glamour of the London store's pink and black decor is extended to the staff, who are kitted out in cleavage-enhancing pink nurses' uniforms. Bras, from 32A to 38F, start at around £60.
Read more
This charming little store – one of the more tasteful of Berwick Street's fabric shops – lures customers in with artful window displays. Inside, the premises are neat as a pin, with wooden floors, bolts of fabric, spools of coloured thread and enticing trays of buttons. Downstairs, more rolls of gingham, cotton poplin, wools and hand-loomed silk await, and there's a great selection of patterned fabrics.
Read more
Jack Spade started out with just one product: the 'dipped coal' bag. The tote-style sack was (and still is) hand-dipped in latex, and originally sold through hardware shops. That was back in 1996 – since then, the brand has steadily grown into a small chain of cult US stores and, in the last two years, created a strong line of men's apparel to join its collection of bags and accessories.
Read more
Kingly Court has helped London's Carnaby Street to reclaim its 1960s reputation as the heart of swinging London (well, at least a vein of it, anyway). The three-tiered complex boasts a funky mix of established chains, independents, vintage and gift shops. The café-filled courtyard generates the most bustle, attracting custom to ground-level shops.
Read more
Tucked away behind a black, unassuming-looking Soho shopfront, Kleins offers a glorious welter of trimmings: lace trim, ribbons, shoulder pads, military-styling frogging and iron-on badges and motifs of every description. Purse and bag frames, buckles, buttons, dyes (including shoe dyes), zips and metal corset stays, bra fittings and wires are among the other useful bits and bobs, and there's a good array of haberdashery tools for sale too.
Read more
Cartoonish illustrations and a witty sense of humour have made Gemma Shiel's brand Lazy Oaf a cult favourite. Clothing, jewellery, accessories and stationery all feature bright graphic illustrations - from googly-eyed monsters to statements such as 'come classy, leave trashy' - and stock caters for punters with a sense of humour and a love of primary colours.
Read more
Although Liberty trades well on its history, it constantly squeezes innovation into its wood-panelled rooms. Alongside one of the best edits for fashion shopping in the world, in 2011 it expanded its men's floor, adding a huge tailoring and accessories chamber packed full of posh undies. The Paper Room soon followed on the ground floor with micro-floral Liberty print stationery and gifts, and then the Dining Room opened.
Read more
Behind the 1950s green ceramic Soho frontage is Lina Stores, an iconic family-run Italian deli that's been in business for over half a century. Indeed, Jane Grigson used to buy spaghetti in blue wax paper here years before celebrity chefs coasted the streets on scooters. Besides dried pastas (stored in beautiful wooden crates), there's a deli counter chock-full of cured meats, hams, salamis, olives, cheeses, marinated artichokes and fresh pastas.
Read more
Show more
Browse all shopping events this week