Le cheap, c'est chic: Inès de la Fressange arrives at Uniqlo
The French model and designer explains why looking like a million euros needn't cost the earth, as she launches her first collection for Uniqlo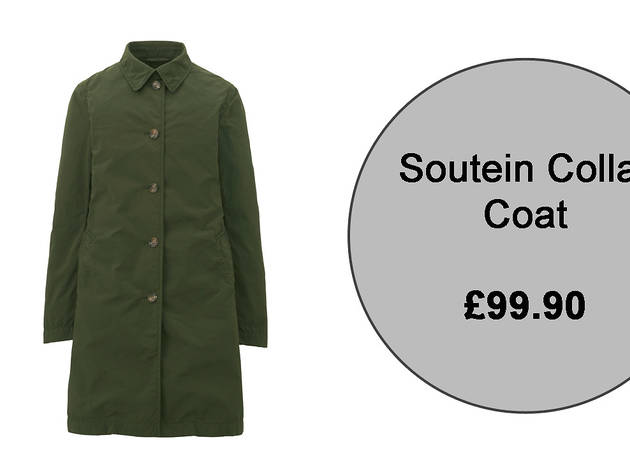 1/17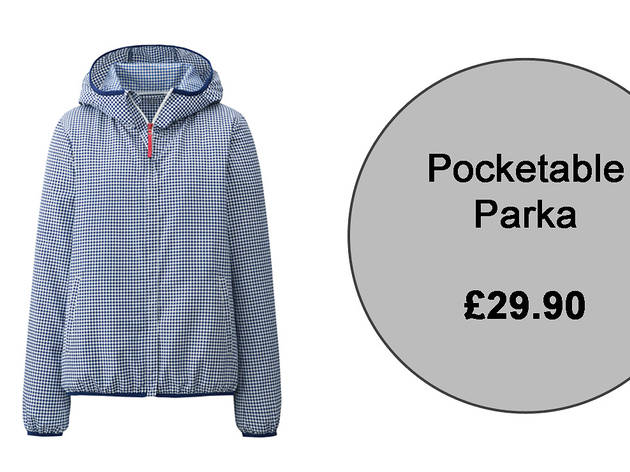 2/17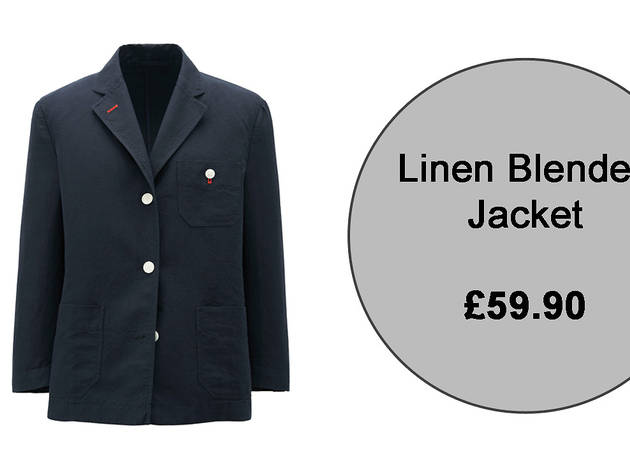 3/17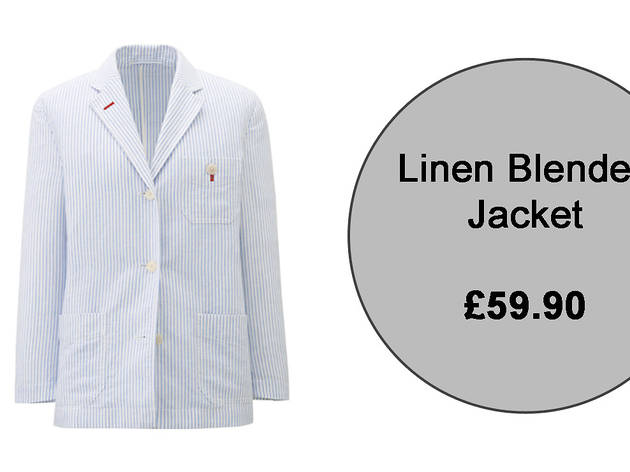 4/17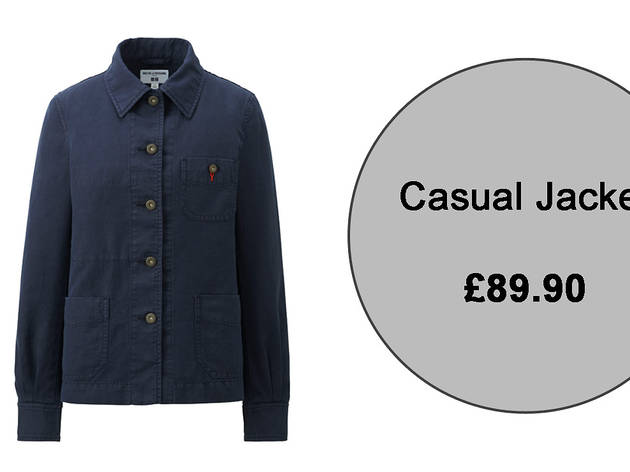 5/17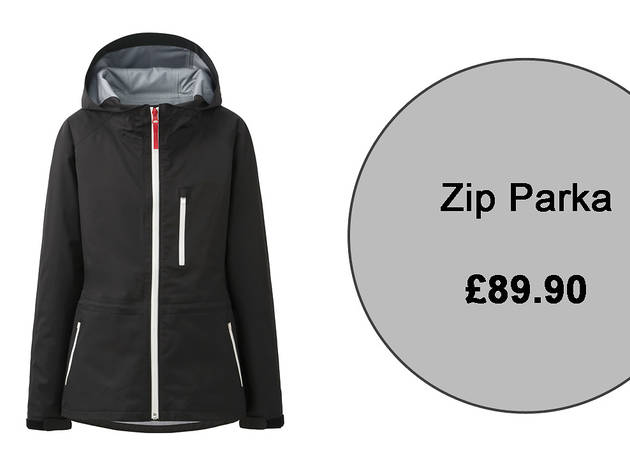 6/17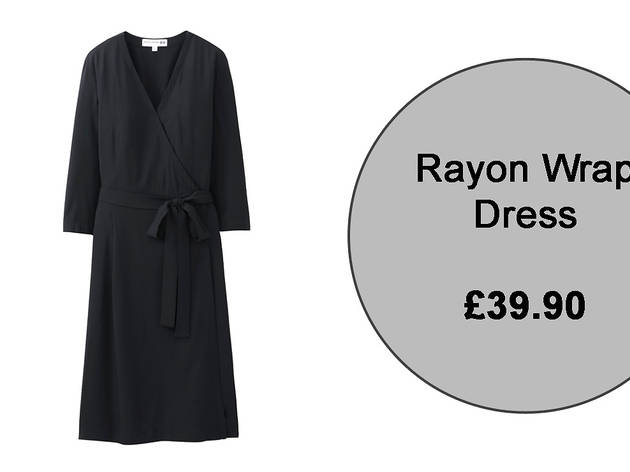 7/17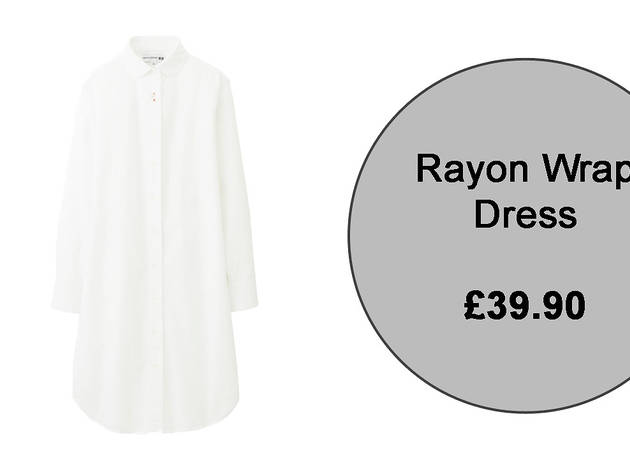 8/17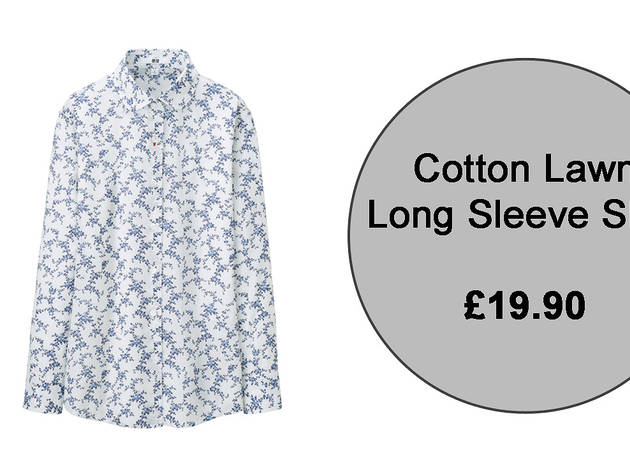 9/17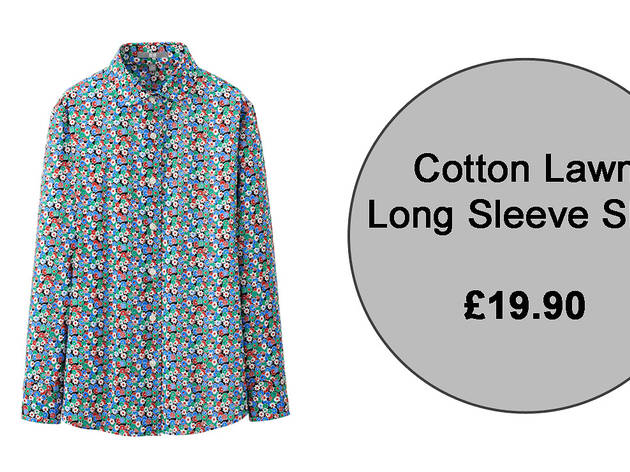 10/17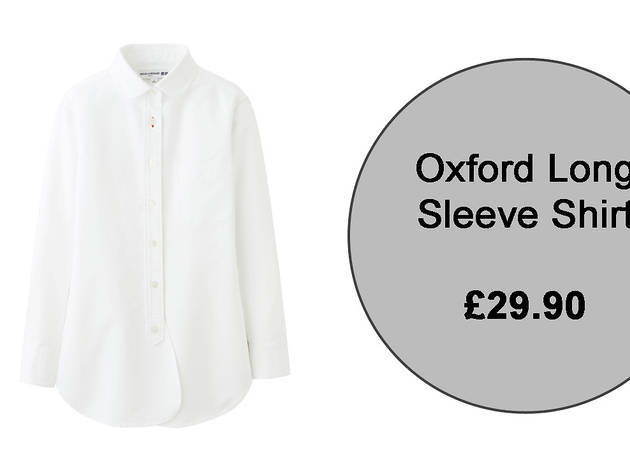 11/17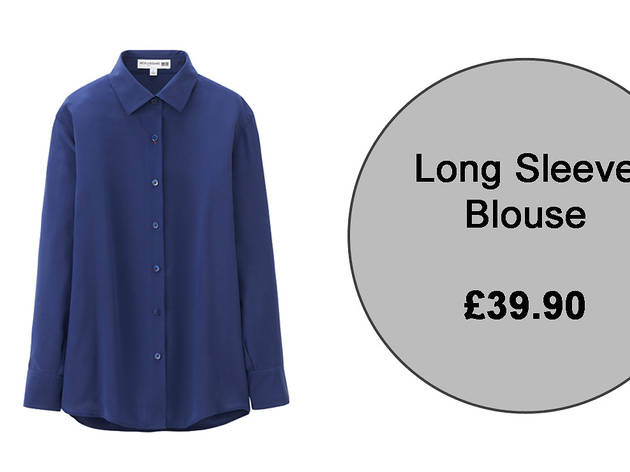 12/17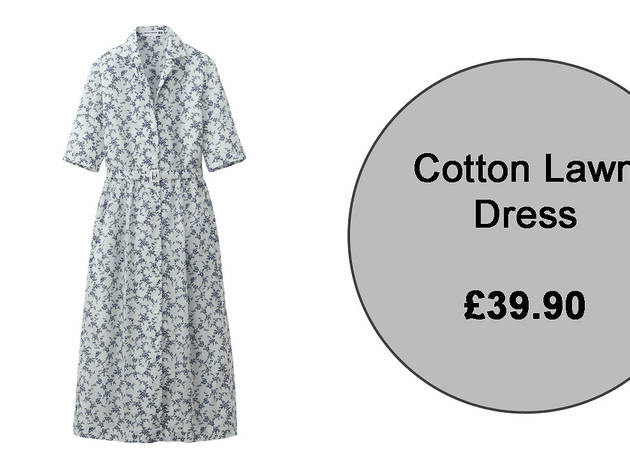 13/17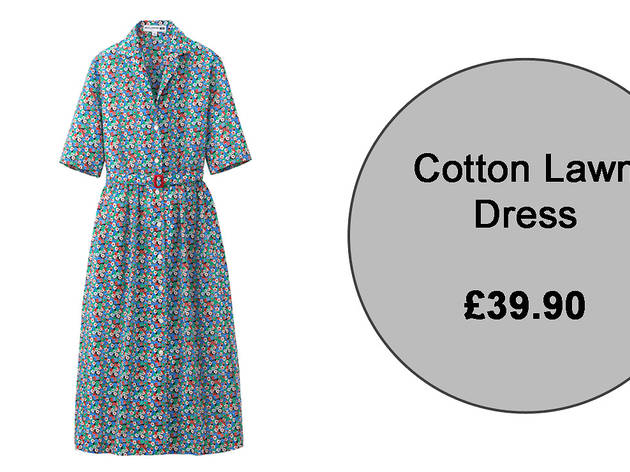 14/17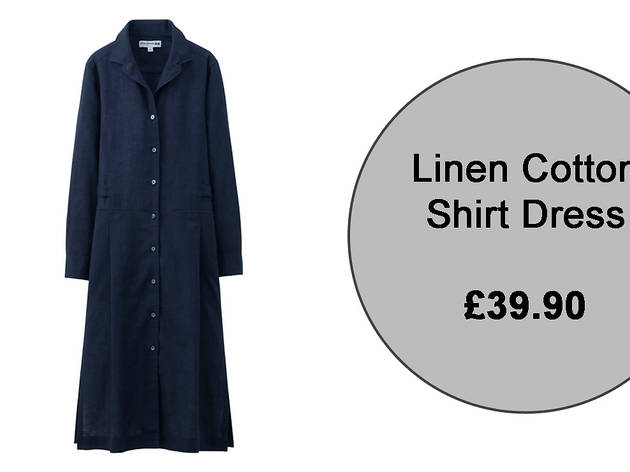 15/17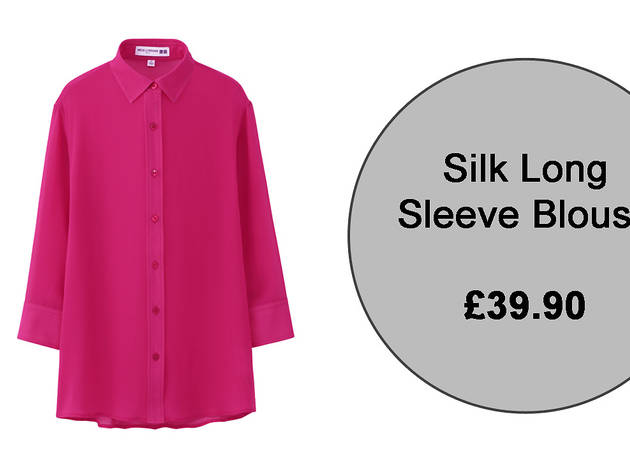 16/17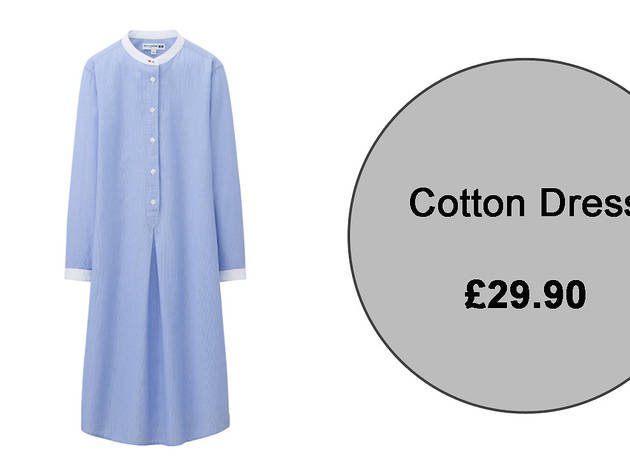 17/17
Inès de la Fressange was the face of French fashion, and sold more than a million copies of 'Parisian Chic', her guide to Gallic dressing; Naoki Takizawa is the design director of utility clothing giant Uniqlo. Together, they've designed a clothing collection that combines Parisian style with Japanese technical know-how.
What did you learn from each other when designing the collection?Naoki Takizawa
'After my conversations with Ines, I learned you have to mix clothes together, not think of design as art. She said: "Why no, you have to mix it! Oh, this is boring! Why don't you use with that one or that one?" It totally destroyed my ideas!'
Inès de la Fressange
'Sometimes there's prejudices about elegance and style, and I think if you put a sweatshirt under the jacket it can totally transform the look. You put the shirt a little longer than the jacket, like Phoebe Philo, and then suddenly you have Parisian style, the sense of freedom of French people. It's a very good wedding, actually. I give a little bit of French revolution and he gives me the serious zen, deep attitude.'
What did you set out to design together?IF
'What I wanted was these Bridget Joneses during lunchtime, with very little money, suddenly finding something they will wear that's not boring. Not that schizophrenic thing, the funny thing that's crazy that we'll never wear: we all have them. Not the boring buy. I wanted a mix of happiness and practicality.'
Did you have a checklist of pieces?NT
'There was a conversation about what she wanted but I was mainly inspired by her closet. Her jackets on the bed...'
IF
'There's more than 70 pieces because I get annoyed by these other collaborations, which you hear so much about, then when you arrive in the shop 24 hours later all that's left is XX large and the worst thing: you know, the orange plastic shorts in size 65. We wanted a big collection that people could actually buy'.
The range is very classic and chic. Did you pay any attention to catwalk trends at all? Or just what you wanted to wear?IF
'We're not nuns. You have to pay attention to the catwalk. But it was more something wearable, something good quality and cheap – you can't find that everywhere. The idea of a raincoat, for instance: you can cry just thinking about a raincoat. It's so sad. No one wants to buy a raincoat. But you have this one, in a great colour, very cheap, and suddenly rain becomes better!'
Naoki, you've designed tenniswear with Novak Djokovic. How did that experience compare with this one?NT
'It's completely different, Novak Djokovic is thinking about how to win. Questions about movement are very important, and about the fabric: we have high-technology fabric in Japan. He'd swing his arms and look in the mirror and adjust the lines of the garments to the twists of his body. With Inès, she was thinking about her silhouette. She wanted men's trousers, but slimmed for her. And jeans that weren't too skinny.'
IF
'When you're 75 like me [she's 56] you can't wear these things!'
Should your age affect your style?IF
'The older I get, the less I think so. When you're young you think the old shouldn't do this and this and this… Now that I'm old I still want to wear it all.'
Is your collection aimed at a particular age group?IF
'Actually, when something is really good, it suits all kinds of ages. The white jacket with pale blue stripes: it's a masterpiece! You could wear it and you could be my daughter, and my mother could wear it. Think about the bag you absolutely want, that you're dying to have: I'm sure your mother could wear it too.'
It's a collection of Parisian basics. Where are the stripy tops?IF
'The Breton belongs to Jean Paul Gaultier, and it was maybe too obvious. Plus we all have one at home.'
The range includes sportswear but we're all led to believe that French women never exercise…NT
'Well, I try to use high-tech fabric, heat tech. Everything at Uniqlo comes from the sports field but we translate it into something more street.'
IF
'It was all Naoki's idea. I didn't like to say "I don't know what you're talking about, Naoki." But then I said "Why not! I've been skiing in my life, and when I go shopping I walk". If you have to do sport, it's a punishment, it's terrible! And then you have to dress up with awful things. That's really too much for me. For people who I imagine want to do a little bit of exercise, why not look great, with slim, nice things of a good quality. I love florals and colour but sometimes for sportswear you see violet mixed up with green - it's too much.'
The collection is very affordable. Is there any point in buying expensive clothes these days?IF
'That's a very good question because when you see the quality we can have, you have to rethink luxury. Why do a chino jean or T-shirt and make them very, very expensive? Shoes and perfume need a lot of luxury, but I wouldn't buy expensive white jeans. I'd buy them at Uniqlo for ten euros.'
Inès de la Fressange Paris is in Uniqlo stores now from £9.99. www.uniqlo.com
View the Inès de la Fressange Paris range...
Read about shopping in London