London Fashion Week: shows to watch
Eleven fashion shows we're particularly excited about at LFW SS14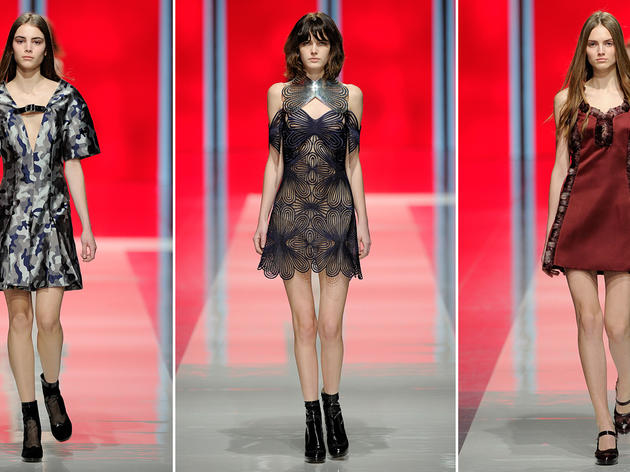 1/11
The one that's got some clout...
We admired last season's ambitious collection by Christopher Kane, the 30 year-old CSM grad who has scored backing from fashion conglomerate PPR (they recently bought 51 percent of his business in January). Although known for his original body-con designs, he always manages to make us say whoa with new collections and we're eager to see what's up his sleeve with this new financial support – especially since last season he pulled off his dynamite show with a staff of only 25.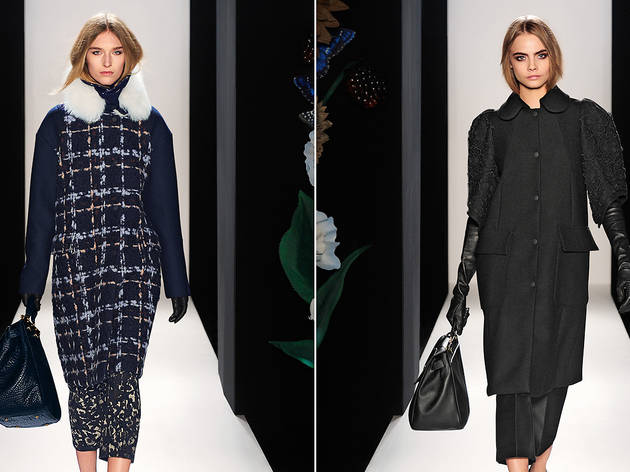 2/11
The one with the farewell...
This will be the last Mulberry collection designed by Creative Director Emma Hill, who will leave behind a legacy of 'It Girl' bags like the Alexa and Del Ray before the brand makes moves farther into luxury territory. Hill, always game for a good party and with previous shows featuring squawking seagull soundtracks, will make sure this is a catwalk to remember. Oh, and the invitations will be ones for the scrapbook as the brand is collaborating with design experts Wedgwood.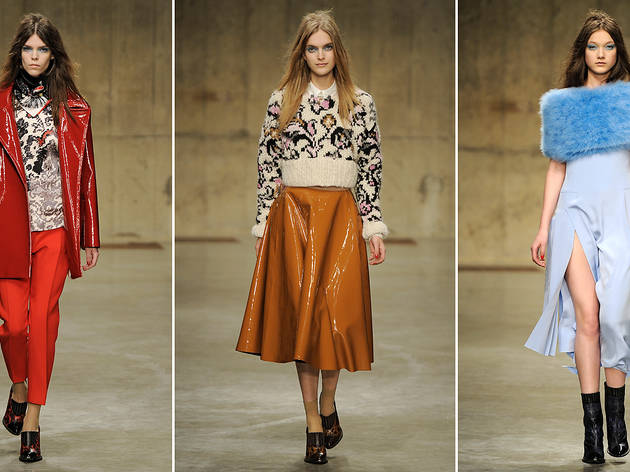 3/11
The one we can actually buy...
In our eyes, Emma Farrow could do no wrong ever since her first collection for Unique in 2012, always holding her own against high-end designers, creating incredible collections at a fraction of the price. We adored the playfully mature collection at their AW'13 show in February (which happened to be the most digitally recorded show in fashion's history), and are more than a bit pumped to see what's in store for September – especially because we can actually afford to shop the pieces making their way down the catwalk.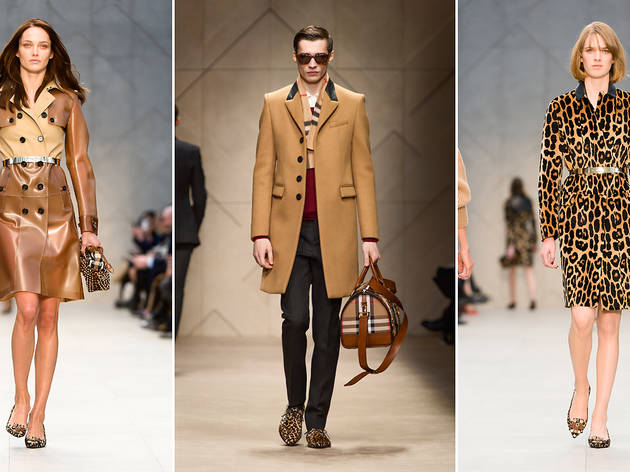 4/11
The one we can't get enough of...
Christopher Bailey, the creative force behind our beloved British label Burberry, continues to wow us season after season, and with February's cheeky collection of rubber, metal, and leather hitting the sweet spot, our hopes are high for September. No doubt you'll spot model of the year and face of the label Cara strutting her stuff down the runway again (provided she doesn't get too tipsy beforehand).
Also, given that we can now fit into the label's kidswear trenches we're also interested in hitting the children's show…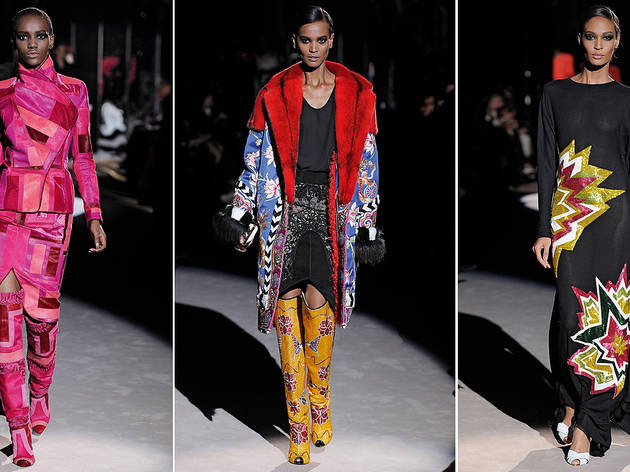 5/11
The one we can't get tickets to...
Deciding to grace London with a runway show for the second season in a row (although last year he showed in Milan instead), Tom Ford, fashion citizen of the world, is sure to stir up a posh London crowd with his SS'14 show – and an uber exclusive one at that. But we're still delighted he's here, and especially that he has set up shop permanently on Sloane Street. You can presume the guestlist will be as tight as his relationship with Jay Z – and we wouldn't be surprised if you have to submit retina scans to gain entry.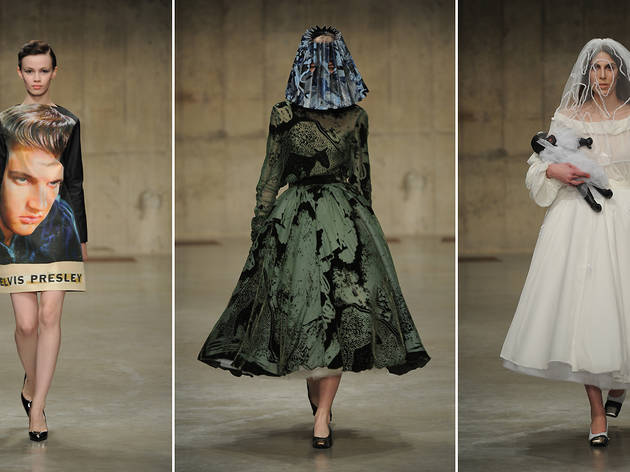 6/11
The one that does good...
Formed by the Old Truman Brewery in 2000, the non-profit powerhouse Fashion East is back this season with a returning selection of superb designers. Formerly an off-schedule quirk, the organisation has certainly earned its place as one of the hot tickets to grab every season by launching names like House of Holland, Roksanda Ilincic, and Jonathan Saunders. So, this September if we were you we would continue to pay close attention to their picks of the moment: Ashley Williams, Claire Barrow, and Ryan Lo.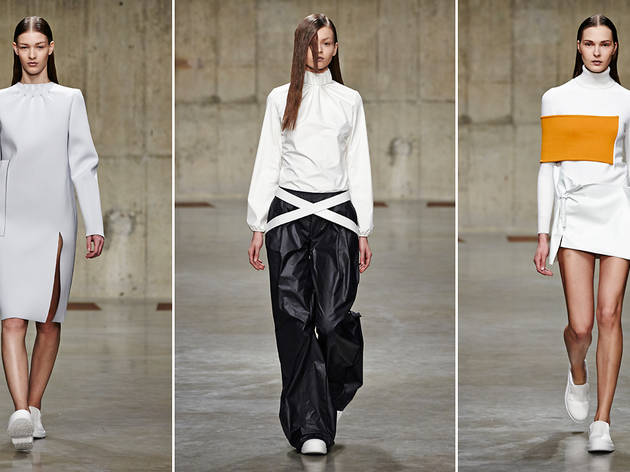 7/11
The one that's young and driven...
Irish designer Jonathan Anderson, who produces his classy wears in an amazing factory in Leyton, is an expert at modern cool, with fans like Carine Roitfeld and Alexa Chung. His recent ad campaign, seen by some as a bold move considering the brand's youth, shows his ambition is higher than Lucan Gillespie's ponytail. We hope to see more high street collaborations by the designer after his successful Topshop line last winter. On the runway however, the medical orthopaedic slip-ons seen last season can be left behind…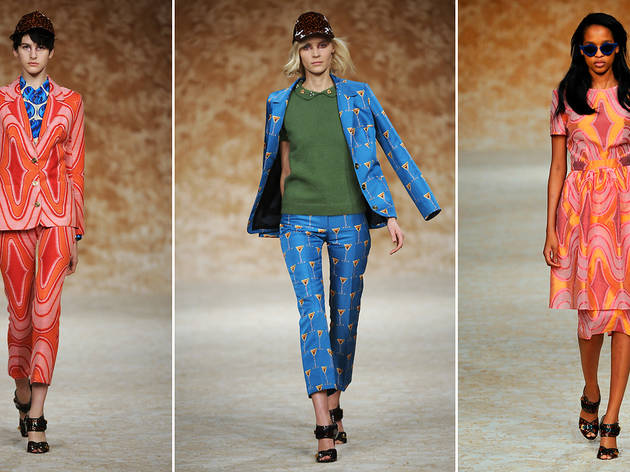 8/11
The one that's the best party...
Another former Fashion East prodigy, House of Holland will be hitting the runway straight out of 'Mr. Quiffy', the brand's ice cream truck turned mobile flagship, after over a month of roving, selling, and connecting with fans and customers. With the brand's irreverent spirit, undying love of the slogan t-shirt, and affinity for bright colours and patterns, there's no doubt you can expect more of the same fun-loving atmosphere and statement fashion finds at the SS'14 show.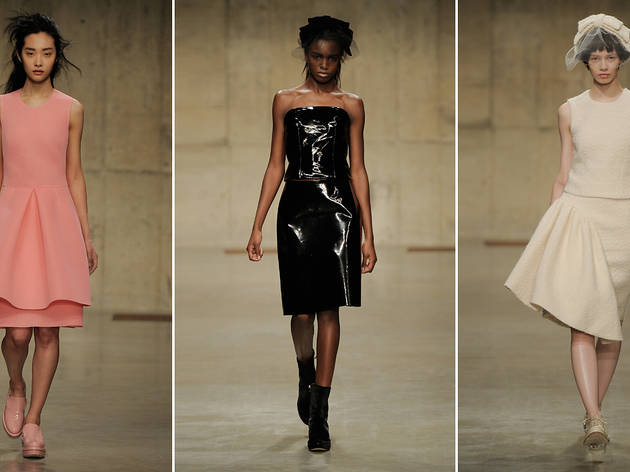 9/11
The one that's on the rise...
You may have heard the whispers: "Is she the new Stella McCartney?" Simone Rocha went from Central St. Martins graduate to London Fashion Week highlight in under a year, and certainly doesn't show any indication of hitting the brakes. Her AW'13 collection featured wearable frocks in bubblegum pinks, classy coats, and refined pizazz throughout. Though information on her collection for SS'14 is locked in a vault somewhere, the designer is apparently still infatuated with rose hues, something we are pleased to hear.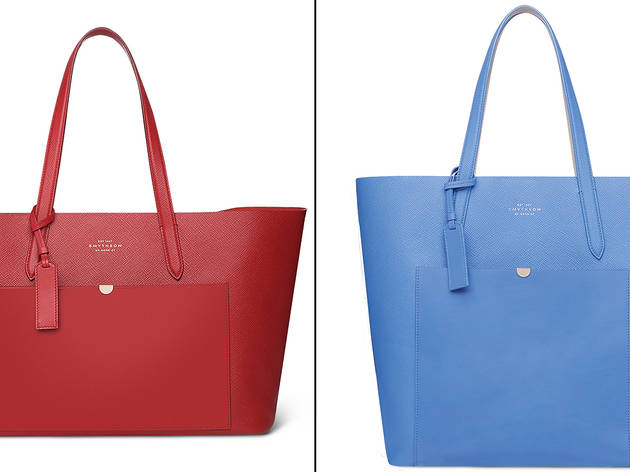 10/11
The one that's never been...
Although British luxury leather goods label Smythson has been a local treasure for over a century, this is the brand's first foray into London Fashion Week's schedule (along with ultimate heel master Manolo Blahnik). The brand will host an event, excitingly under wraps and sandwiched between fellow handbag designer Mulberry, Margaret Howell, and Preen's shows. What we do know is that the label's bag of the season, the Panama, will be heavily involved in the festivities.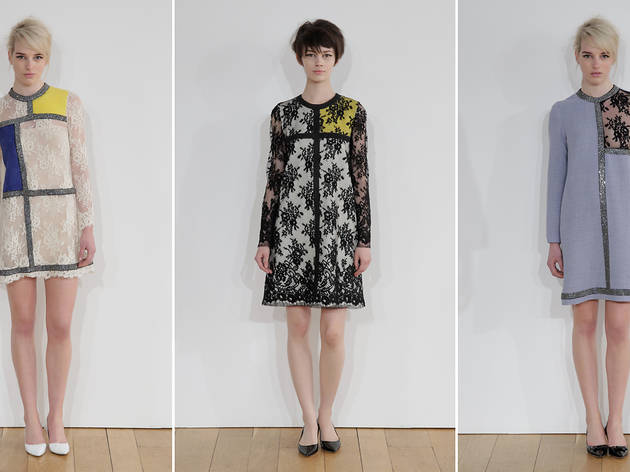 11/11
The one that's East and West...
Central St Martins alum Huishan Zhang, hailing from Quingdao, China, is about to enter his third season at LFW (even though he only graduated three years ago). He was shortlisted for the Dorchester Fashion Prize last month, and is the first contemporary mainland Chinese designer whose work has been acquired by the V&A. And we actually have an idea of what to expect from this season's show, too, with the designer being forthcoming about focusing on couture influences and drawing on the precision of ancient Chinese maths. We must say, we're intrigued…