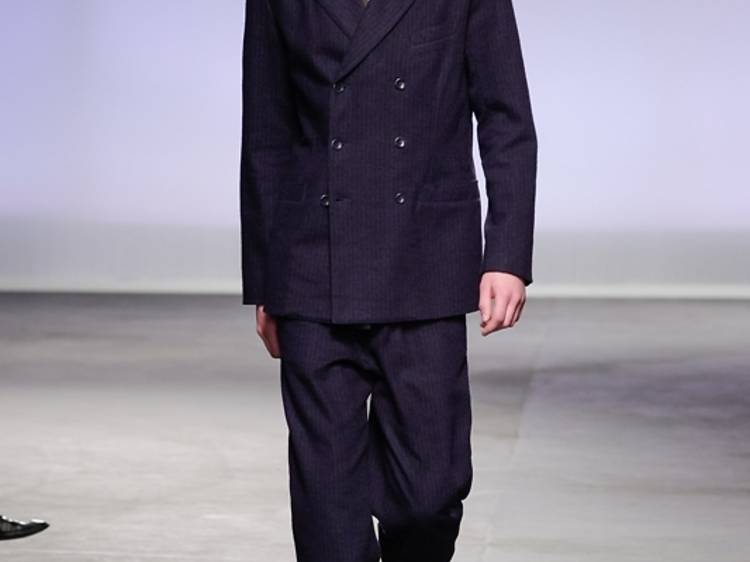 The Beret: YMC
Liberté, egalité... beret? London label
YMC
referenced the
Frenchiest of French hats
in its excellent autumn/winter 2013 collection. But rather than draw on the beret's string-of-onion Gallic roots, they point out its
qualities of 'revolution and rebellion'
.
YMC designer Fraser Moss used
the hat to top off a collection of parkas, silk bombers and Chelsea boots he cheerily titled 'Dead Inside', his frustrated response to modern culture and a sartorial look back to mid- '90s London. But Moss isn't the only designer to flirt with the hat –
Agi & Sam and Margaret Howell (see below) also slipped the beret into their AW13 collections
– knocking an arresting idea firmly into a trend. Getting French up top might be a little too daring for some, but look how YMC styled theirs.
You just need a pair of dark glasses to hide your identity, and the stony-faced expression of a man on his way to the guillotine.
Bonne chance
!
www.youmustcreate.com