The best ways to get your groceries delivered in London
Forget lugging your granny trolley to the market, here are the ten best ways you can get a food and grocery delivery straight to your house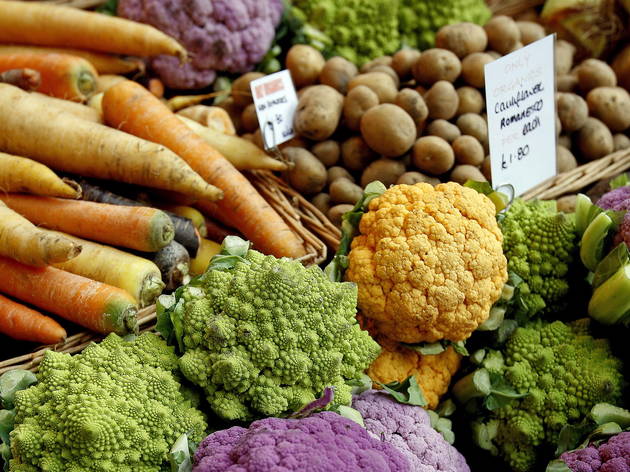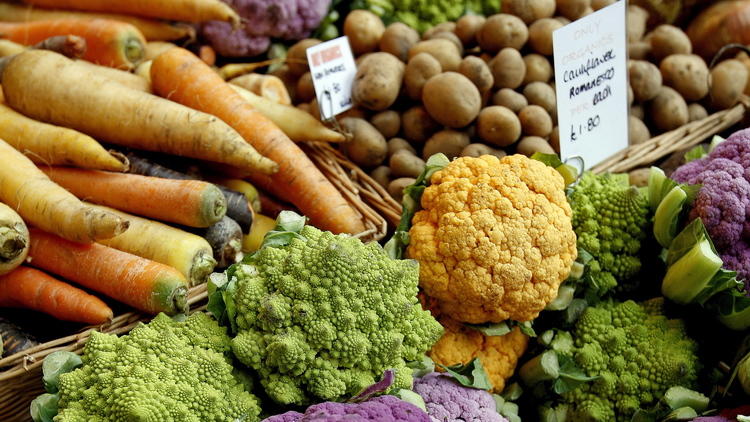 Londoners are terribly busy, terribly stressed, terribly overworked people, right? With our oh-so-important jobs and manic diaries, us city folk just don't have the hours to spend on a leisurely stroll around the supermarket, weighing up the five different kinds of hummus before inevitably choosing the 'normal' one. In fact, now we are all looking at a lot more staying in, there has never been a better time to get clued-up on Londons best food delivery services.
We should all be extra thankful for the wonderful world of online grocery shopping and delivery! You can get everything you need (and yes, we mean literally everything) from the safety of your sofa, with little more than a few taps of your thumbs. We've rounded up the best ways to get your food and groceries delivered in London. Between this lot sell a seriously vast array of items. Don't believe us? How about a 30-year-old bottle of balsamic vinegar for £55 (yeah that's a thing), or a single can of KA Fizzy Fruit Punch just because. Plus, some of the places we've picked out will all offer food and grocery delivery from within an hour of ordering. How's that for capital service?
RECOMMENDED: London's best markets
Missing Time Out magazine?
You can still read our latest issue from the comfort of your couch
Read online
Ten best ways to get your food and groceries delivered
Remember that £55 bottle of vinegar we mentioned earlier? As you may have already suspected – world-famous Knightsbridge institution Harrods is the place to get it. But the best bit? If you order it before 3pm you'll be holding in your hands (or pouring it on your chips if you're feeling fancy) the very next day, so long as you live within the confines of the M25. (And unlike rocking up to the store IRL, you don't need to be dressed in smart attire – just lounging about in your PJs.) Those lucky few who live within spitting distance (okay, you don't have to be that close) Harrods get free delivery on orders over £50.
We reckon you've already guessed what this place is all about: every item they are selling is completely organic. Which means you can rest assured you'll be avoiding any potential nasties or icky pesticides and suchlike when you tear into your fresh box of natural goodness. Plus it's free delivery on orders over £50 (normally it's £3.95 if you're not splashing the cash), with next-day slots available in London. They regularly have a bargain or two in the offers section so be sure to check that out.
Much like the NHS or the Royal Mail, the word 'Waitrose' fills you with a sense of comfort and security that only a venerated British institution can imbue. And you really can't go far wrong with the marvellously middle-class purveyors of fine fare. But you know what? It's not as expensive as you might think – after all, it's 'quality you'd expect at prices you wouldn't'. Sure, their words, but there's truth in it, innit. Always a good go-to when you want guaranteed quality in your purchases.
This is one for the environmentally conscious out there. Abel & Cole only sell fresh organic produce – direct from the farmers, with no unscrupulous middlemen wholesalers – with minimal packaging, so as to keep their carbon footprint to a minimum. Further still, their drivers take eco-friendly delivery routes and their chill boxes are made out of sheep's wool. The perfect choice if you are looking lower your carbon footprint. (Oh, and psst: you're not just buying goodwill here, their products are pretty damn tasty too. Just sayin'.)
The clue is in the name with Farmdrop. It's perfect for the conscientious and discerning buyer. They provide locally sourced produce and have bios on their website about all the fishermen, farmers, bakers and candlestick-makers (okay, maybe not the last one) they use – that way, you can do some research and pick out your favourites. Delivery is free on orders over £30, £3 otherwise, and is brought to you using entirely electric vans. Psst, if Farmdrop sounds like your cup of tea, check our offer for up to 41 percent off your first shop. Thank us later.
We had to include the goliath of online deliveries: they already supply our tech and TV shows – it surely won't be long until Amazon overthrow the government. But until then, try out Fresh: the mega-company's grocery delivery service, which, they claim, offers brands 14 percent cheaper than the high street. But note, there are handcuffs involved. You'll need a Prime membership in order to use it, and even then it costs an extra £6.99 per month on top of the £7.99 monthly Prime fee. Delivery is free on orders over £40, including same day. If you don't mind the commitment, this definitely tops our list in terms of sheer speed and convenience. Tbf, when does Amazon not top that list?
An oldie but a goodie, and one we really couldn't leave off this list. Sainsbury's, obviously, is a huge household name and therefore can afford to be one of the cheapest options for groceries. You already know what's on offer – all the stuff you see in a real-life Sainsbury's – and if you wait to do a weekly shop, you can get £1 delivery for spending at least £25. Delivery is free if you're going all out and notching past the £100 mark. You'll get no fun surprises here, but meh: sometimes you just need to fill your kitchen cupboards without doing that tiresome tour on a Sunday morning.
This buzzing little scheme works in the Deliveroo model, and uses crowdsourced deliverers to get their goods to your door within 90 minutes. You'll have to head elsewhere for your preserved lemons – Beelivery chiefly stocks snacks and processed foods. The fact that their most popular items are things like Doritos and salsa dip make us wonder if most people ordering have been hit by a serious case of the munchies and don't feel brave enough to make the two-minute journey to the cornershop. We ain't judging. Deliveries under £20 are £3.95; over that and they're free. Spend £50 or over, and you'll get a 10 percent discount.
These guys used to handle deliveries for Waitrose but, famously, they recently signed a deal to drop M&S food directly to your door. We all know that M&S is a bit of a catch 22: the stuff they sell is bloody delicious but you can also find yourself spending £17.44 on your walk home from the station when all you wanted was some eggs. If you're all about that middle-class life, then Ocado offers next-day and even same-day (yep, they're that quick) delivery across London.
Last in the list is Selfridge's online service. This will never be one you'll go to for your basics (not that Selfridges does basic items, anyway). This one for when you need something a little extra-special brought to your door: maybe gifts, maybe something for a dinner party. Their products and the brands they source from are all luxe and high-end. Drop-off isn't exactly super-quick or super-cheap – a standard delivery costs £5 and takes up to five working days – so do plan ahead.