Running groups in London
Run this town and get in shape with the capital's new school of running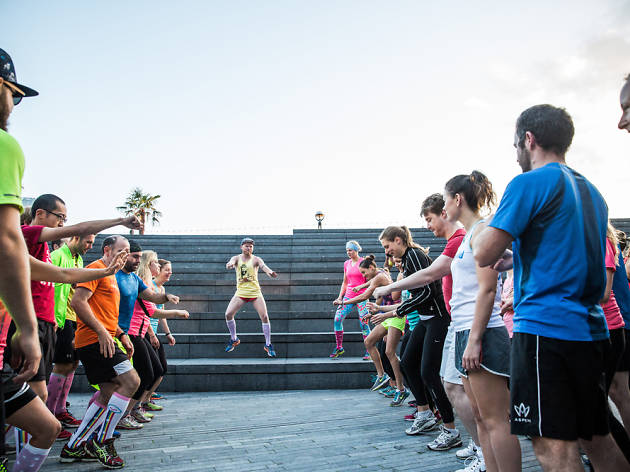 Forget everything you've heard about running clubs. There's a fun bunch of running groups in London that are making their own rules, flying through the capital's streets in colourful packs and proving that there's always power in numbers. So if you're bored of pounding the pavement alone, we've rounded up the best crews to roll with, whether you're a newbie runner or ticking off your next marathon. Laces up!
Need new kit? Head to these shops
Great gear will help you put your best foot forward, so jog on into one of these excellent running shops and get kitted up. Gait assessments, shoe advice, sports clothing and running gadgets you never knew you needed are all available, and not a smelly sock in sight.
Read more