London's best running shops
Keep your feet happy by stocking up on running shoes, clothing and equipment at these great London sports shops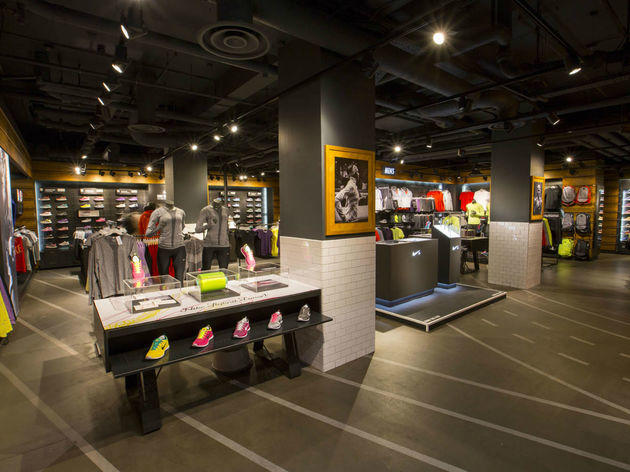 Running is one of the cheapest and easiest ways to keep fit, and it's also a great way to see London's beautiful array of parks and green spaces. But running has come on a bit since your sulky winter morning jogs in school P.E. class. Specialist running shops now offer everything from gadgets to gait analysis to bespoke insoles moulded to your feet. Of course, they also sell loads of stylish and comfortable running shoes. Once you're fully kitted out, why not try one of London's running groups to make pounding the pavements a more sociable experience? Or if you prefer to work up a sweat on the treadmill, check out our guide to London's best gyms.
RECOMMENDED: Your guide to running in London
London's best running shops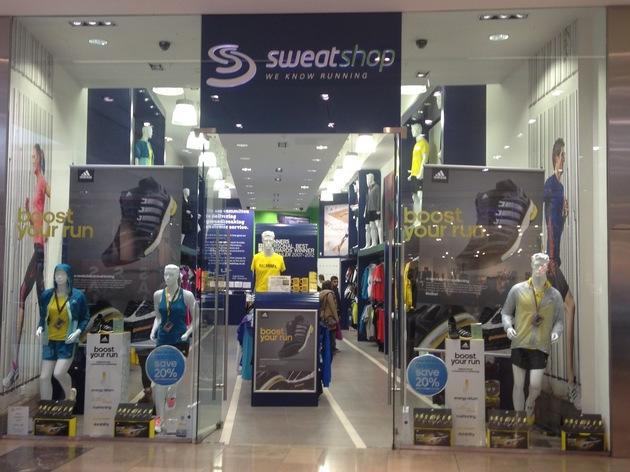 Located within a ten metre sprint from the monster mall's massive fast food joints, this efficient store in Westfield offers a wide range of running apparel and trainers as well as gait analysis via treadmill video recording. You can also get customised insoles, sports bra fitting and free access to online fitness support service Full Potential. A popular free-of-charge running group meets at the store on Tuesdays and Sundays, a rare example of community spirit and dedicated customer service coming together in a giant shopping centre.

Unit 1027 Westfield, Level 14 Groundfloor, E20 1ES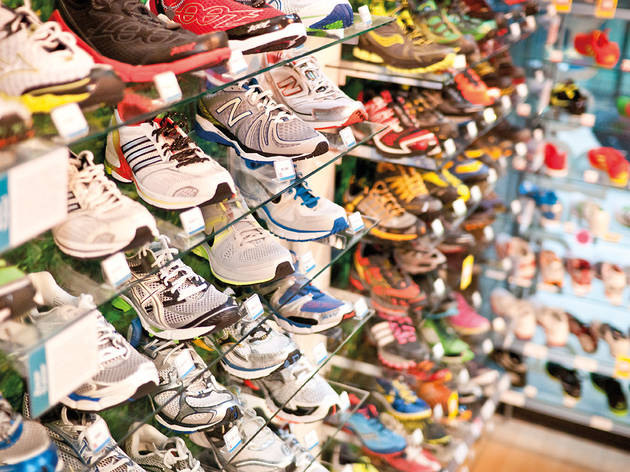 Run and Become is a well-established running shop that offers specialist brands like Saucony, Zoot and Mizuno alongside bigger brands like Adidas and Nike. They also do a 'natural' gait analysis, which provides feedback on your foot strike (that's how your foot lands) and the way your whole body moves. You'll then have the opportunity to try on different shoes and give them a test drive on the store's mini running track. Or if you're just browsing, head downstairs for a workshop or physio services for runners.

4 Eccleston St, SW1W 9LN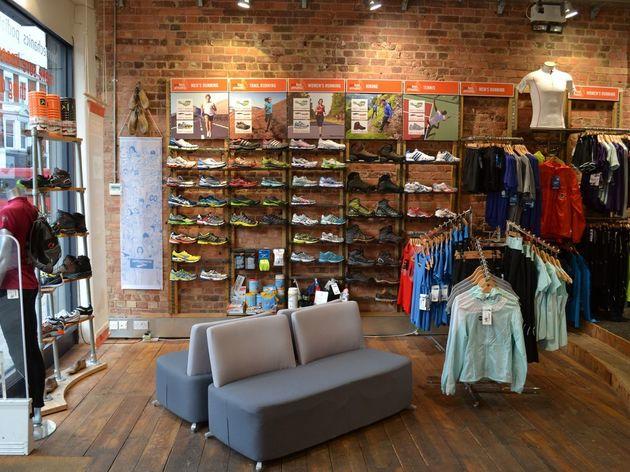 Profeet
Catering for skiers, tennis players, trekkers and runners alike, this busy Fulham shop uses sophisticated technology to create bespoke insoles (if you have £124.95 to spare). First, you'll need to book in for a thorough assessment (£65) where your feet and running style will be scrutinised – you'll even be provided with footscans and bespoke exercises. If you're simply on the hunt for new running shoes, book in for a simpler shoe footing (£15) where your gait is measured. Staff are knowledgeable and super-helpful. Brands include Asics, Adidas, Brooks, Saucony and Mizuno.

867-869 Fulham Rd, SW6 5HP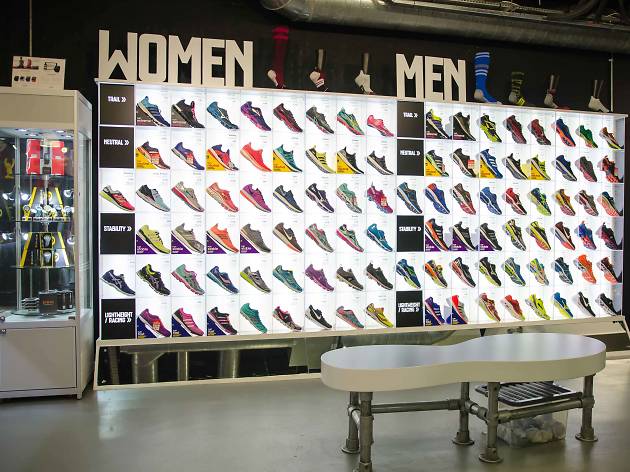 @ The Evil
Based in the City, The Running Works proudly considers itself the largest independent running shop in London, which means you can find all manner of shoes and kit, from both known and left-field brands including Nike, Saucony and OMM. Free gait analyses are also available or you can get advice from staff members who double-up as competitive athletes (so they know what they're talking about). The owners also offer free weekly running clubs for novice joggers and more experienced pavement-pounders alike.

28-30 Houndsditch, EC3A 7DB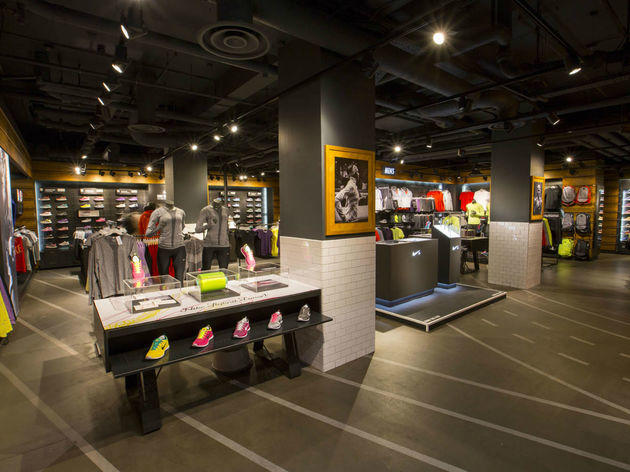 There are at least ten Nike stores across London, but at Oxford Circus or Covent Garden, you can find a dedicated section for runners looking for a gait analysis, a customised pair of trainers – courtesy of the NikeiD service – or a full range of clothing and sneakers. Oxford Circus also hosts the NRC running club – a free weekly series of sessions aimed at everyone from first-timers to marathoners.

14-15 Neal Street, London, WC2H 9LY
Serious runners leg it to the Asics flagship store, where beyond the sizeable collection of running shoes and apparel, you can also get a 3D scan of your feet and a gait analysis to make sure you pick the right ones. And if you want to put that new footgear to work, Asics hosts two free weekly running sessions at their branches for beginners and intermediate runners.

527 Oxford St, W1C 2QL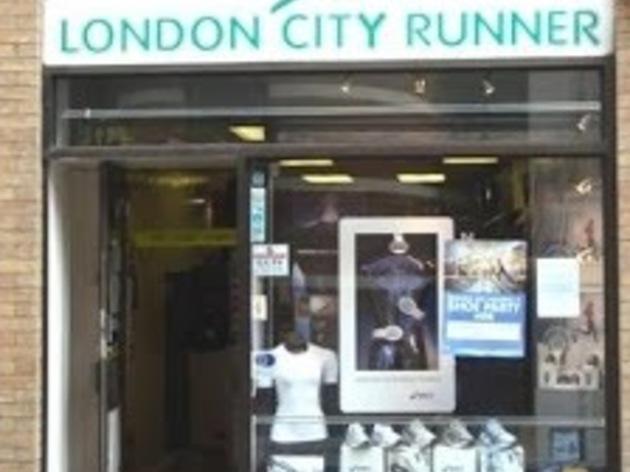 This friendly independent prides itself on great customer service and offers a fine range of running gear. Enthusiasts of the barefoot running trend, here you will find a good selection of ultra-lightweight running shoes. As with all top running shops, London City Runner offers a gait analysis to help you find your ideal running shoes. Trainer brands include Asics, Brooks, VIVOBAREFOOT and Mizuno. On-site sports massage and physiotherapy are available too, making this a one-stop-shop for running enthusiasts.

10 Ludgate Broadway, EC4V 6DU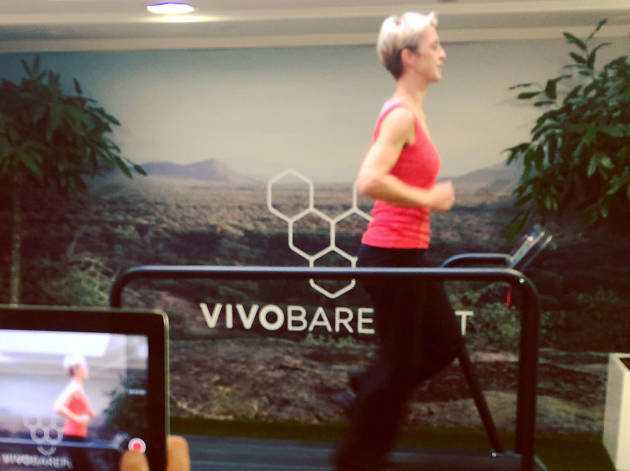 VIVOBAREFOOT concept store
If you're flirting with the idea of barefoot running, the stylish VIVOBAREFOOT flagship store in Covent Garden will help you find your feet – and of course, a new pair of minimalistic running kicks. Their range includes a wide selection of vegan, winterproof and "swimrun" trainers - the latter being perfect for triathletes. Staff are knowledgeable, and the shop's also got a clinic which offers personal and group training to master the barefoot technique (for a fee), or you can opt for a one-to-one session with a running coach.
64 Neal Street, WC2H 9PQ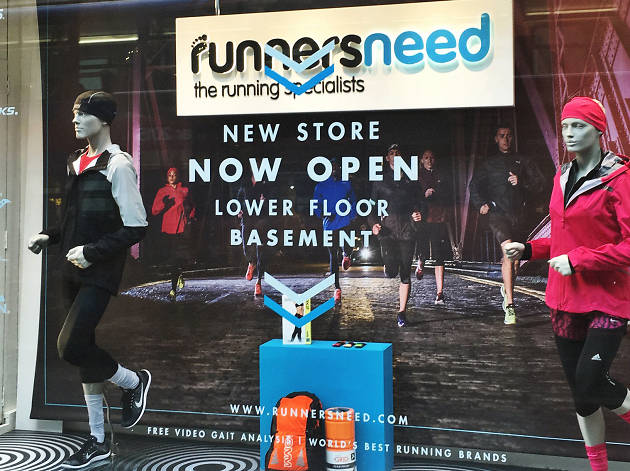 With branches throughout London, staff at this popular chain help you find the trainers to suit your specific running requirements, taking into account what terrain you are running on and obsessing over important details like how the thickness of socks will affect the fit of your running shoe. As with other running specialists, you are filmed while running on a treadmill and the footage is played back to you (in freeze-frame if necessary) to accurately assess your foot plant, stride and running pattern. A good range of running clobber is available, alongside accessories like watches and heart monitors.
3 Proctor Street, London, WC1V 6DW
This UK-wide chain now has three stores in south-west London, located in East Sheen, Surbiton and Kingston-upon-Thames. All three offer free gait analysis and free weekly running clubs for beginners. Up & Running was named Best National Retailer at the Running Awards in 2017, so you're safe to expect top-quality service and an excellent selection of running shoes and clothing.
184 Upper Richmond Rd W, London SW14 8AN
Need to stretch it out instead?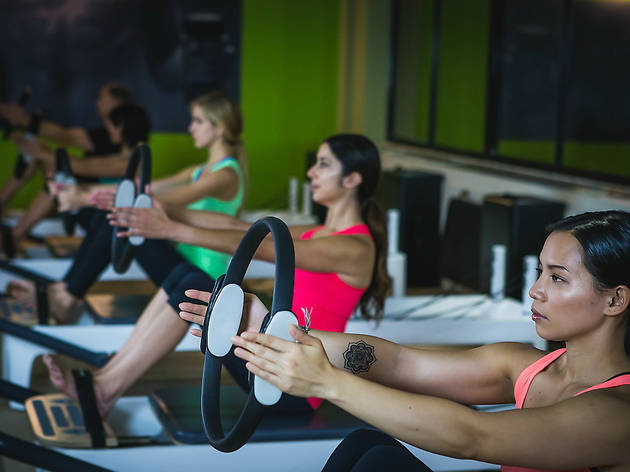 Sport and fitness, Yoga and Pilates
Pilates is a top pick for elite athletes and dancers because the precise, low-impact exercises do wonders for the core – and it'll sort out your posture too. So if you wanna help your bod get a bit more bendy and powerful, there's some great places in London to do pilates classes.
Snap up exclusive discounts in London
Time Out's handpicked deals — hurry, they won't be around for long...