Heads up! We're working hard to be accurate – but these are unusual times, so please always check before heading out.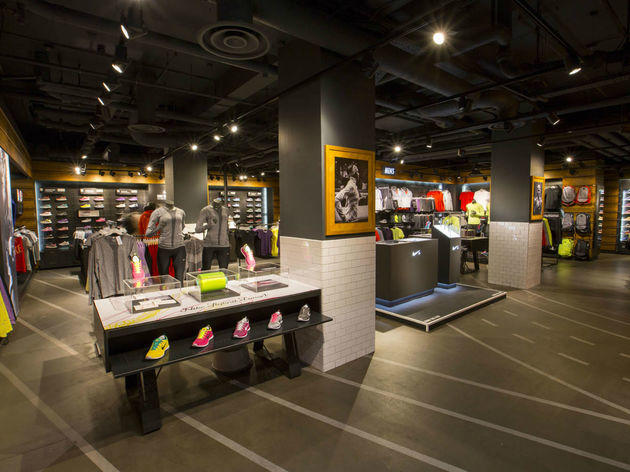 London's best running shops
Keep your feet happy by stocking up on running shoes, clothing and equipment at these great London sports shops
Running is one of the cheapest and easiest ways to keep fit, and it's also a great way to see London's beautiful array of parks and green spaces. But the hobby has come on a bit since your sulky morning jogs around the field in primary school under your P.E. teacher's baleful gaze.
Specialist running shops now offer everything from tracking gadgets to bespoke insoles. But it's in 'gait analysis' that the real work begins. In some running stores, staff can film your running style on their in-store treadmill and play the footage back to you in freezeframe, pointing out every misplanted step, short stride and rolled ankle in an effort to get you the right shoes for your 'pattern'. If you can stand the scrutiny, it's well worth it: sturdy shoes are key to a running habit that can go the distance.
Of course, they also sell loads of stylish and comfortable running clothes too. Once you're fully kitted-out, why not try out one of London's running groups to make pounding the pavements a more sociable experience? Or if you prefer to work up a sweat on the treadmill with a podcast plugged in, check out London's best gyms.
RECOMMENDED: Your guide to running in London
London's best running shops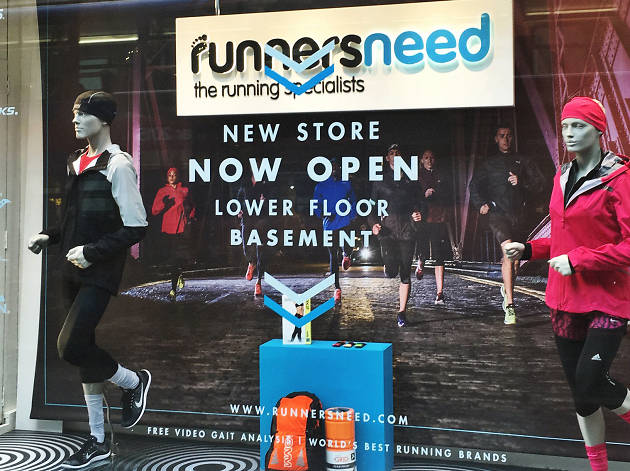 With branches throughout London, staff at this popular chain help you find trainers to suit your specific requirements, taking into account everything from what terrain you run on and important details like how the thickness of socks will affect the fit of your running shoe.
If you already have your dream kicks, you can still pop in for running clobber, smartwatches and water bottles.
Stores in Monument, Moorgate, Covent Garden, Piccadilly, Holborn, Fitzrovia, West Hampstead and Kensington, with new openings in Covent Garden and Islington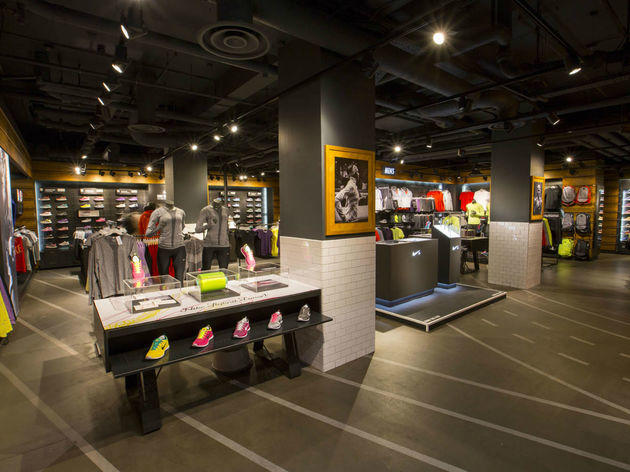 There are at least ten Nike stores across London, but only Oxford Circus and Covent Garden host a dedicated section for runners looking for gait analysis, customised trainers (courtesy of the NikeiD service) or a full range of clothing and sneakers.
14-15 Neal Street, London, WC2H 9LY
Serious runners leg it to the Asics flagship store where, before hitting the sizeable collection of running shoes, you can also get a 3D scan of your feet and/or gait analysis to help you find the right pair. Grab a pair of their cosy running tights and a singlet, and you're good to go. Open 'til 7pm every weekday.
72-74 Fleet St, EC4Y 1HY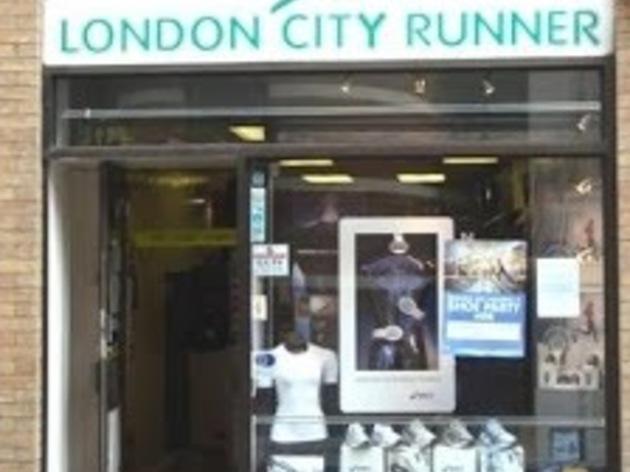 This friendly independent prides itself on great customer service and offers a fine range of running gear. Enthusiasts of the barefoot running trend, here you will find a good selection of ultra-lightweight running shoes.
As with all top running shops, London City Runner offers a gait analysis to help you find your ideal running shoes. Trainer brands include Asics, Brooks, VIVOBAREFOOT and Mizuno. On-site sports massage and physiotherapy are available too, making this a one-stop-shop for running enthusiasts.
10 Ludgate Broadway, EC4V 6DU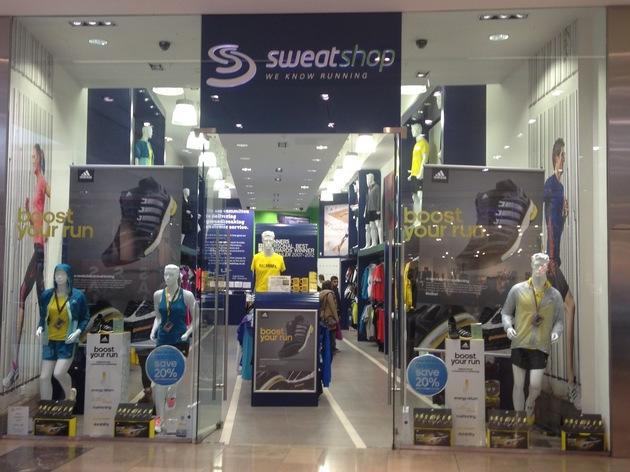 Located a 10-metre sprint from Liverpool Street station, this efficient store in Spitalfields offers a wide range of running apparel and trainers as well as gait analysis via treadmill video recording. You can also get customised insoles, sports bra fitting and free access to online fitness support service Full Potential.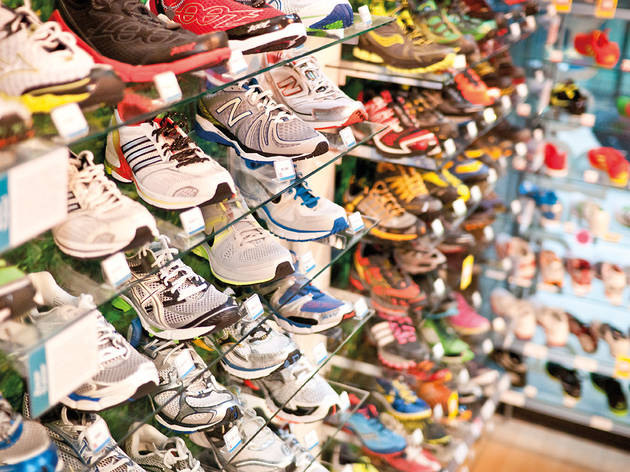 Run and Become is a well-established running shop near London Victoria that offers shoes by specialist brands like Saucony, Zoot and Mizuno alongside bigger brands like Adidas and Nike. They do a 'natural' gait analysis, which provides feedback on your foot strike (that's how your foot lands) and the way your whole body moves. You'll then have the opportunity to try on different shoes and give them a test drive on the store's mini running track. Or if you're just browsing, head downstairs for a workshop or physio services for runners.

4 Eccleston St, SW1W 9LN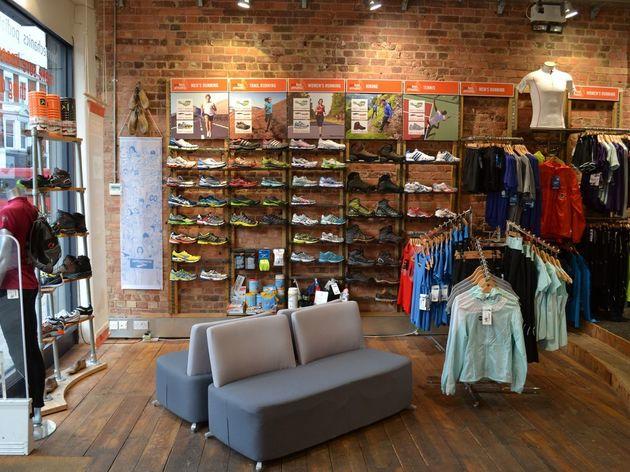 Profeet
Catering for skiers, tennis players, trekkers and runners alike, this busy Fulham shop uses sophisticated technology to create bespoke insoles (if you have £124.95 to spare). First, you'll need to book in for a thorough assessment (£65) where your feet and running style will be scrutinised – you'll even be provided with footscans and bespoke exercises.
If you're simply on the hunt for new running shoes, book in for a simpler 'footing' (£15) to measure your gait. Brands include Asics, Adidas, Brooks, Saucony and Mizuno.

867-869 Fulham Rd, SW6 5HP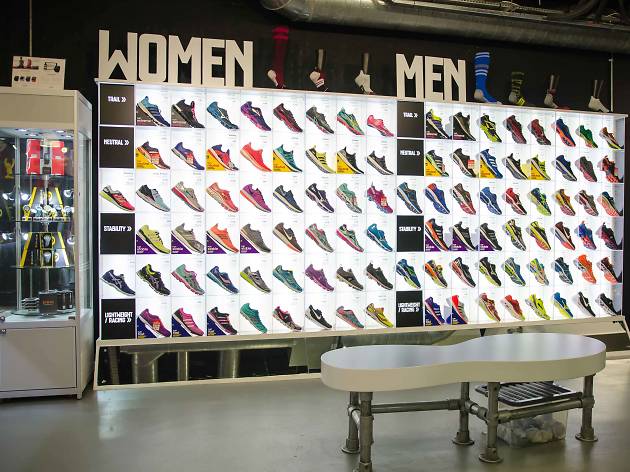 @ The Evil
Based in the City, The Running Works proudly considers itself the largest independent running shop in London, which means you can find all manner of shoes and kit, from both known and left-field brands including Nike, Saucony and OMM. Free gait analysis is also available, or you can get advice from staff members (many of whom are competitive athletes who really know their stuff).
The owners also offer free lunchtime and evening running clubs for novices and experienced runners alike (join their Facebook group to find out when).

28-30 Houndsditch, EC3A 7DB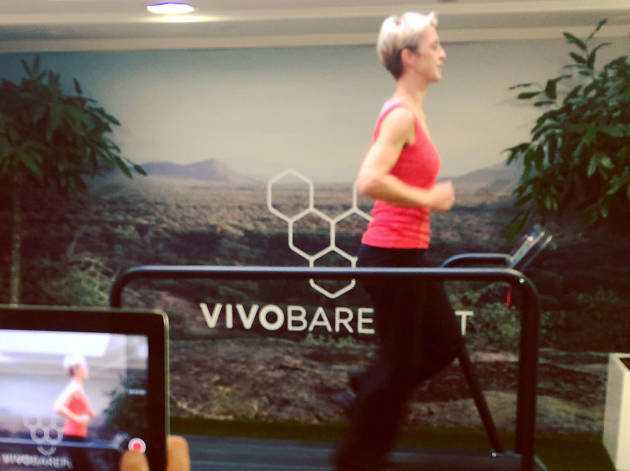 VIVOBAREFOOT concept store
If you're flirting with the idea of barefoot running, the stylish VIVOBAREFOOT flagship store in Covent Garden will help you find your feet – and of course, a new pair of minimalistic running kicks. Their range includes a wide selection of vegan, winterproof and "swimrun" trainers - the latter being perfect for triathletes. Staff are knowledgeable, and the shop's also got a clinic which offers personal and group training to master the barefoot technique (for a fee), or you can opt for a one-to-one session with a running coach.
64 Neal Street, WC2H 9PQ
Gait analysis and advice from staff with backgrounds in athletics and competitive sport makes this independent running shop stand out. As well as a great line in trainers, you can also pick up armbands, backpacks and hi-vis kit essentials to see you through night-time, wet weather and trail running.
72-74 Fleet St, EC4Y 1HY
Need to stretch it out instead?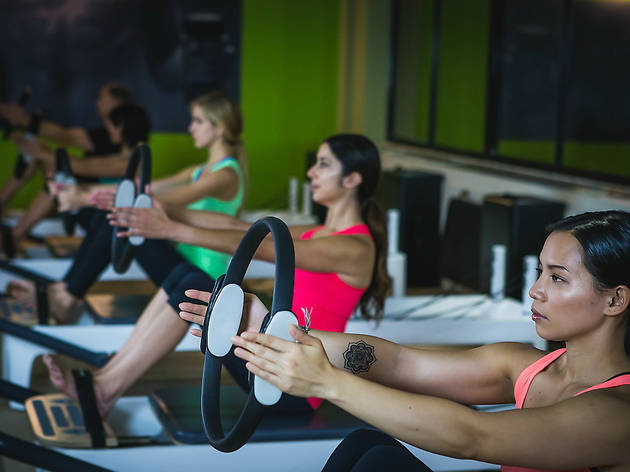 Pilates is a top pick for elite athletes and dancers because the precise, low-impact exercises do wonders for the core – and it'll sort out your posture too. So if you wanna help your bod get a bit more bendy and powerful, there's some great places in London to do pilates classes.