London Marathon: your winning guide
All you need to know about the London Marathon 2020, whether you want to enter yourself next year or plan to cheer loudly the sidelines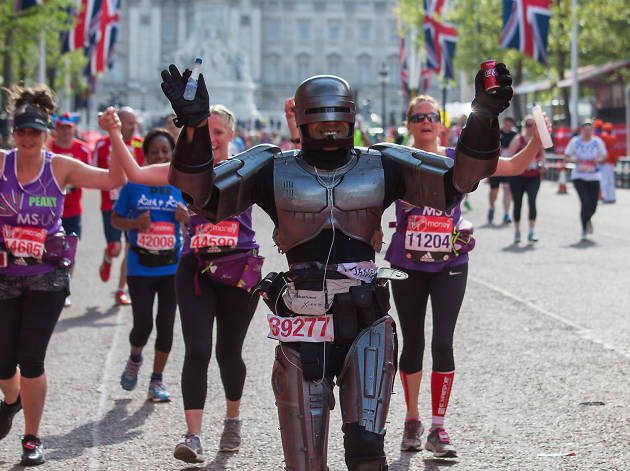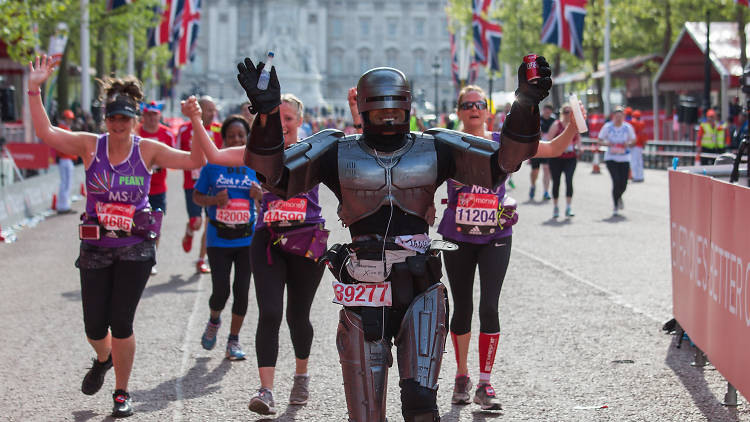 The race is on and the 2020 London Marathon is nearly upon us! Join cheering crowds and fancy dress fundraisers at the world-famous London Marathon. Covering 26.2 miles and shutting down roads left, right and centre, it takes over the city for one weekend every April. Ahead of this year's race, here's everything you need to know about running the London Marathon 2020, whether you're a road-pounding-pro or a newbie dressed as a stormtrooper.
What is the London Marathon?
Attracting professionals, celebrities and some truly ludicrous outfits, the London Marathon is a 26.2-mile race around the streets of London. One of the key London events in spring, it attracts just as many supporters as participants, and the atmosphere on the day is absolutely buzzing, whatever the weather.
If you're out and about in the afternoon of marathon day here are the best places to catch all the action and expect to see weary runners propping up the bar at pubs across the capital. Those who'd like to run can enter by ballot or take up a fundraising place to go the distance via their favourite charity.
Where is the London Marathon?
The marathon route starts south of the Thames at Blackheath and passes through Greenwich before crossing the river over Tower Bridge. It then continues through central London before finishing in glory in front of Buckingham Palace.
When is the 2020 London Marathon?
The 2020 marathon takes place on Sunday April 26. The event will be streamed onto the big screens at Blackheath where the 40,000 runners begin the race. Or, if you fancy watching from the comfort of your own home it'll be live on air in the UK on BBC1 and BBC2, coverage begins before the first race starts at 8.55am.
How do I enter next year's London Marathon?
Woah, hold your horses, Speedy Gonzales, and put down those trainers. The ballot for next year's event doesn't open until May, so you've got some time to decide whether you want to make a run for it, but here's our handy guide on how to enter 2021's race. (Note: we have no idea whether late-night kebabs can form part of your training plan).
Looking something with less pain, more mane? Trot over to Greenwich instead...
The London Marathon guide
Discover London's sporty side