Heads up! We're working hard to be accurate – but these are unusual times, so please always check before heading out.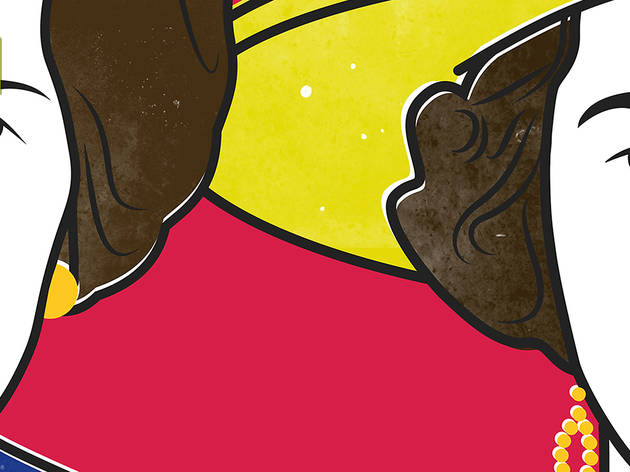 1/10
What is it? Moira Buffini's first new play since her 2010 National Theatre smash 'Welcome to Thebes' examines the relationship between the late Margaret Thatcher and Elizabeth II, our seemingly indestructible queen. Why are we excited? A new  Buffini play is always a treat, and this one's got an exception juicy subject matter as it largely revolves around the Her Madge's intense dislike of the Iron Lady. 'Handbagged' is at the Tricycle, until November 7.
2/10
What is it? Tamzin Outhwaite, Robert Webb and Sarah Hadland star in actor Simon Paisley Day's debut play, a comedy about a couple struggling with parenthood. Why are we excited? It's a top-notch comic cast at a theatre that's enjoying something of a roll at the moment: the last couple of years have seen Hampstead knocking out upmarket crowd-pleaser after upmarket crowd-pleaser. We don't expect this to be any different. 'Raving' is at Hampstead Theatre, October 17-November 23.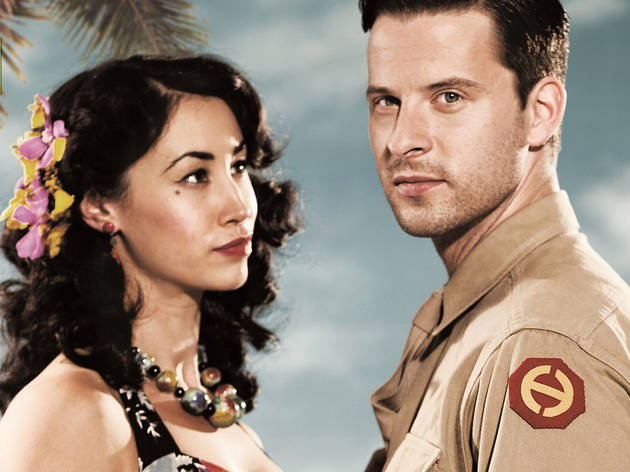 3/10
What is it? Andrew Lloyd Webber's former collaborator Tim Rice wades back into the musical theatre arena with a new adaptation of James Jones's novel about a group of GIs posted to Hawaii pre-Second World War. Why are we excited? The 1953 film version was a classic, but it whitewashed the book something rotten; this could make amends, and the interesting team of newcomers and unknowns around Rice suggests he's determined not to stagnate (either that or he's skint). 'From Here to Eternity' is at the Shaftesbury Theatre until April 26 2014.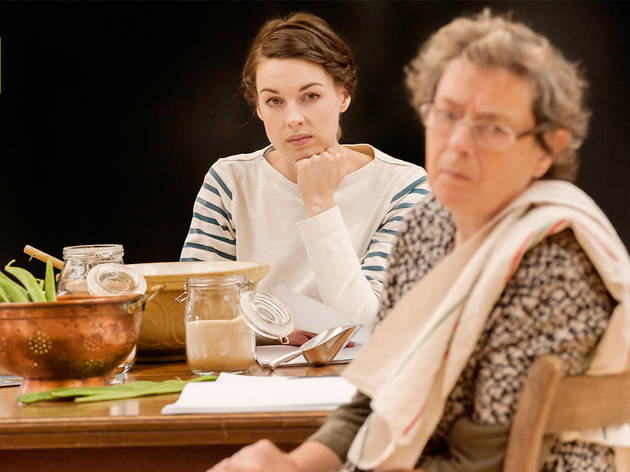 4/10
What is it? Jessica Raine makes her return to the stage after a couple of years caught up in TV's 'Call the Midwife' to play Norfolk-born heroine Beattie Bryant in this revival of Arnold Wesker's 1959 play. Why are we excited? The play's a classic, and it's been too long since spikey 'Earthquakes in London' star Raine trod the boards. 'Roots' is at the Donmar Warehouse, October 3-November 30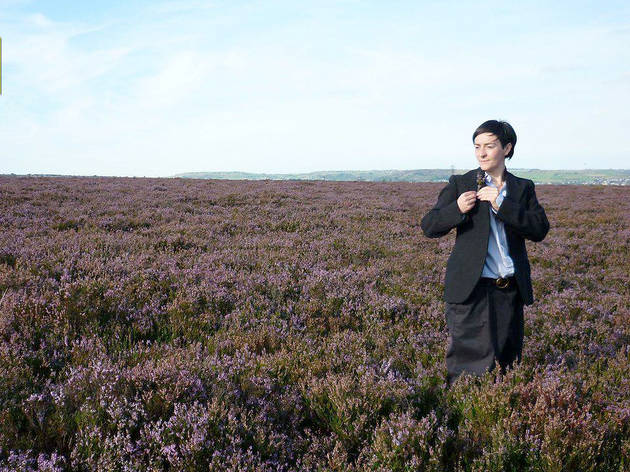 5/10
What is it? Thought-provoking experimental theatre maker Nic Green traces her paternal line in a show inspired by the wayward Scottish father she only met once. Why are we excited? It's the follow up to Green's monumental 'Trilogy', her bold, funny, epic about contemporary feminism that blazed a naked trail to the Barbican back in 2010. 'Fatherland' is at BAC, October 23-November 2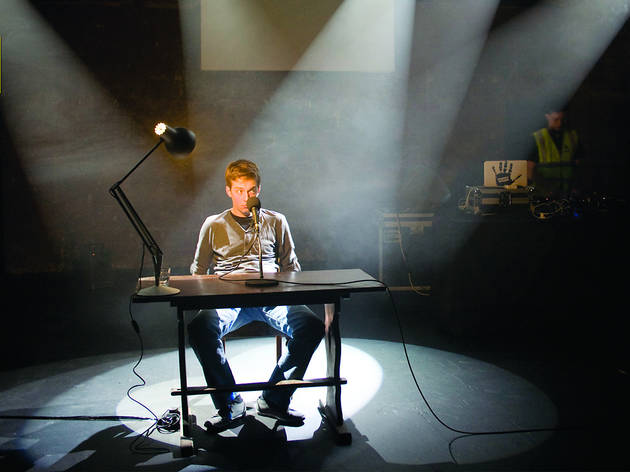 6/10
What is it? Kieran Hurley's furiously intense monologue about the decline of rave culture finally gets a proper London run. Why are we excited? We caught it last year and it's wonderful – a euphoric and sad story about a young man's coming of age at the end of an era, delivered with megawatt passion by Hurley, plus a thumpingly exciting soundtrack. 'Beats' is at Soho Theatre, October 14-Octoner 26.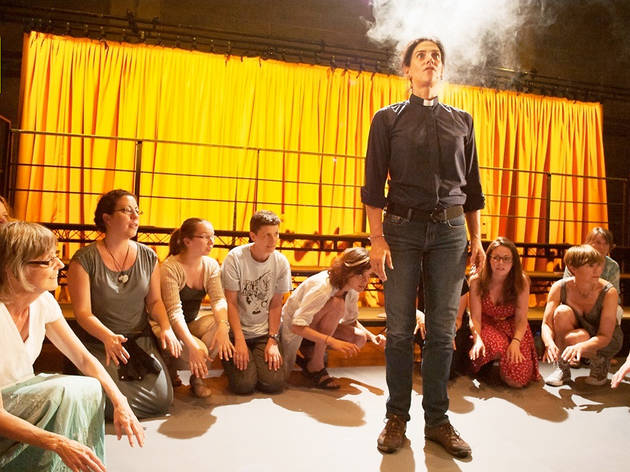 7/10
What is it? 'Charlie and the Chocolate Factory' playwright David Greig shows a completely different side with this experimental choral play inspired by the Anders Brevik killings. Why are we excited? We saw it in Edinburgh this summer and it's an astonishing play, a sad, trippy, gorgeous meditation on grief and the dangers of becoming consumed by it. 'The Events' is at the Young Vic, October 8-November 2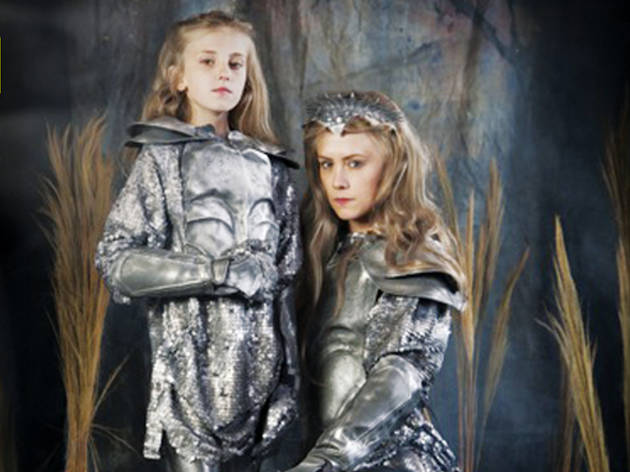 8/10
What is it? Quirky performer Bryony Kimmings joins forces with her 10-year-old niece Taylor to create 'Credible Likeable Superstar Rolemodel', a mad, funny, passionate show about the lack of responsible role models for children in our hypersexualised world. Why are we excited? We've seen it already – a brilliant, bonkers and incredibly brave show that also features amazing costumes, toe-tapping songs, and some adorable interaction between Bryony and Taylor. 'Credible Likeable Superstar Rolemodel' is at Soho Theatre, October 8-October 26.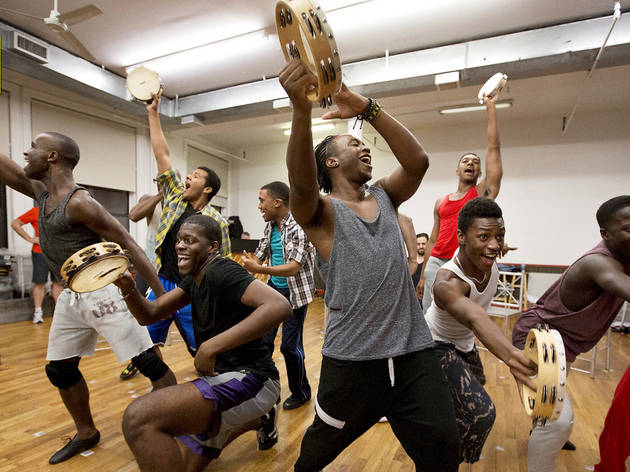 9/10
What is it? In a good month for new musicals, here's the UK premiere of 'Cabaret' and 'Chicago' writers Kander & Ebb's 2010 show about the shocking 1931 arrest of a group of young black men in Alabama. Why are we excited? The musical went down a storm on Broadway, and two of the original stars - Colman Domingo and Forrest McClendon – have been retained for this production, which comes to the Young Vic, a theatre currently on a MASSIVE roll.  'The Scottsboro Boys' is at the Young Vic, October 18-December 21.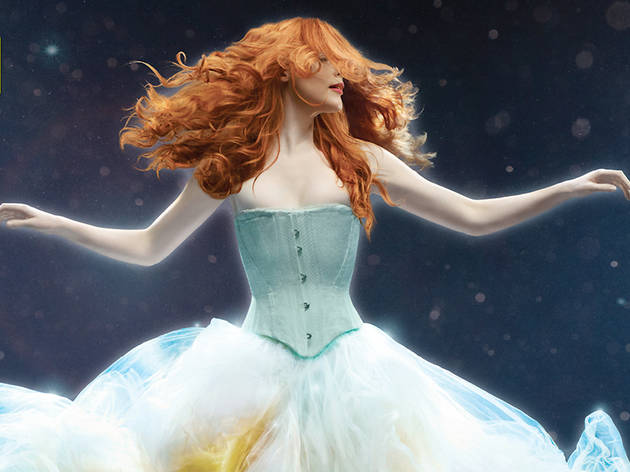 10/10
What is it? Tori Amos and the National Theatre join forces for the Cornflake Girl's first ever musical, an adaptation of a Scottish fairytale about a princess cursed to permanently float. Why are we excited? This is the first 'proper' new musical to be staged at the National Theatre in Nicholas Hytner's entire illustrious reign, and all signs are it's a good 'un – Amos is a fascinating songwriter, and word is that Marianne 'War Horse' Elliott's production is utterly spectacular. 'The Light Princess' is at the National Theatre, Lyttelton, until Jan 9 2014.
Best new theatre shows opening in October
Our pick of the new theatre shows taking to London's stages this October
Get the best of London's theatre