Heads up! We're working hard to be accurate – but these are unusual times, so please always check before heading out.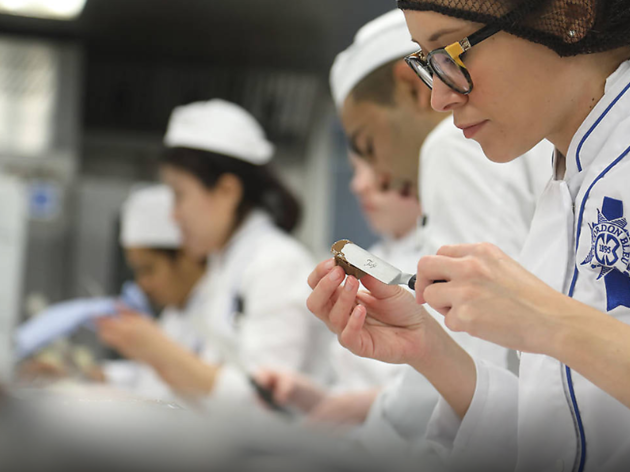 Best London cookery classes
Give Deliveroo a rest and get your chef's hat on at one of London's finest cookery courses
Home cooking doesn't have to be hard work. It most certainly doesn't if you learn how to chop, cook and serve like a master chef at one of these ace London cookery classes. It doesn't matter if you're a microwave luddite or a refined connoisseur used to the finest London restaurants – there's something here for all tastes and abilities, from gourmet workshops to pizza-making parties and pretty much everything in between. And taking part in one of these London cookery classes will be one of the few occasions where you get to rustle up a feast without having to do the washing-up after – saving you time for all the other great things to do in London town. Go on, treat yourself!
Best cookery classes in London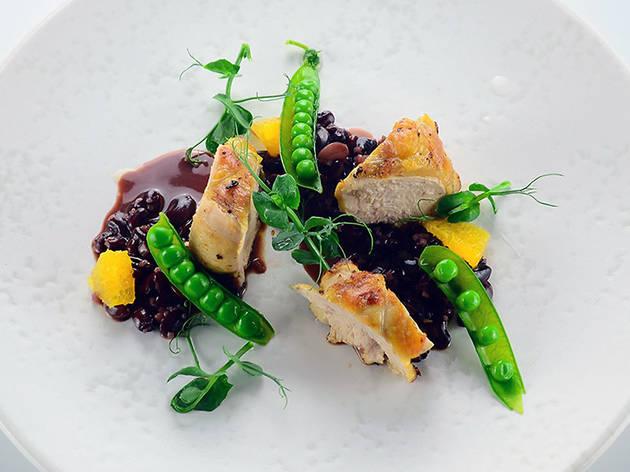 Take your cooking up a notch with a short cookery course led by the highly skilled chefs at Le Cordon Bleu and we're pretty certain all your future dinner party dishes will be hoovered up before you can get a look-in. Classes range from artisan bread-baking to rustling up the perfect steak – and pretty much everything in-between.
Venue says Have you seen Cafe Le Cordon Bleu's new plant-based croissant? Taught on its new diploma in Plant-Based Culinary Arts, it tastes amazing!
© Michelle Grant
Bentley's Oyster Bar & Grill
Committed pescetarians and those looking to polish their poisson skills will learn how to prepare a fishy four-course feast with wine pairings to boot. The day kicks off indulgently with champagne and canapés, and no matter if the champers goes to your head, you'll get to take home a goody bag containing those all-important recipe cards.
Whether you're looking to sharpen up your knife skills (no pun intended), or fancy getting hands-on with fresh pasta, pastry or pickles, there's a course for you at Borough Kitchen's Cook School. There are branches in Chiswick and Hampstead too. After one of these three-hour classes, you'll soon be whipping up a delicious storm from the comfort of your own kitchen.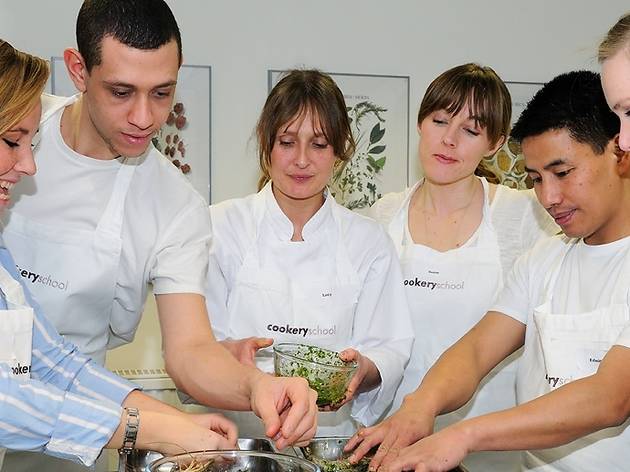 Caught the sustainable bug? These courses prioritise local, organic produce and a ban on plastics is enforced across its workspaces. If you're lacking confidence in the kitchen, opt for the beginners class and don't forget to bring your own tupperware for leftovers (though there's unlikely to be any).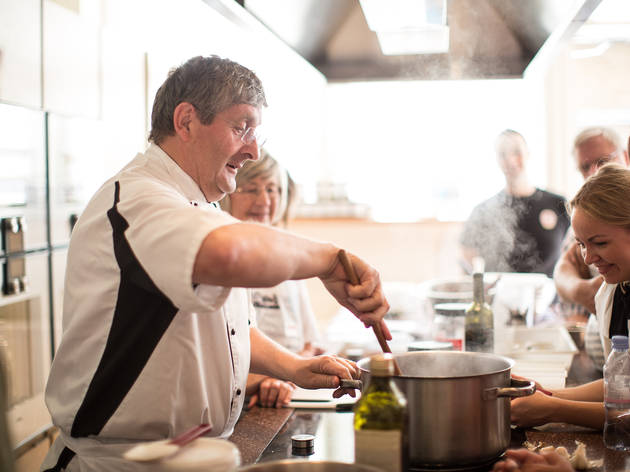 Husband-and-wife team Giancarlo and Katie Caldesi head up this welcoming Marylebone cookery school, where Italian cuisine is the speciality. Once you've scoured Marylebone Farmer's Market for the freshest ingredients, you'll head back to the school to prepare a hearty Italian lunch. Buon appetito!
From Peruvian seafood to Turkish mezze, Divertimenti is the place to master (or at least experiment with) a range of cuisines. Plus, you can pick up all the utensils you need from the well-stocked shop on your way out, so you've got no excuse to not start your culinary journey right away!
Do you aspire to the heady heights of Michelin stardom? Chef Academy's intensive courses take place in professional kitchens and are perfect for budding chefs. Can't handle the heat? Well... you know what they say.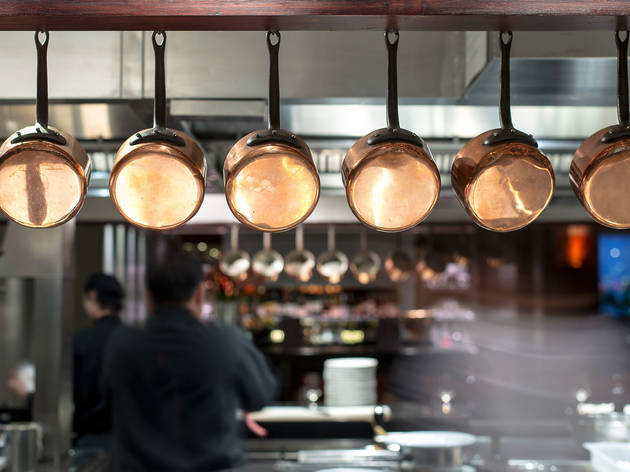 The Smart School of Cookery offers classes in fishmongery, chocolate, bread-making and dinner-party hosting – but it's the cheese making that has us super-excited. Over a fromage-filled three hours you'll learn how to make mozzarella, ricotta, paneer and even your very own infused soft cheeses. Ann Hood, a former 'Masterchef' contestant heads up these intimate cookery schools, so you're in capable hands.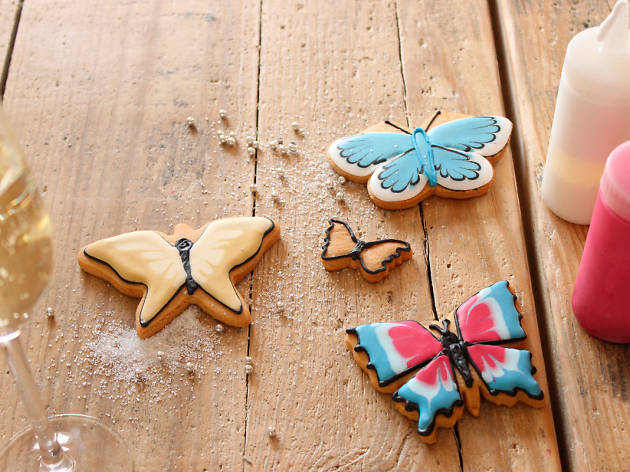 Biscuiteers Boutique 'Icing Lates'
Biscuiteers Boutique 'Icing Lates' Evening Icing Class with Prosecco
Learn how to bake and decorate a biscuit that would make Mary Berry proud at this after-hours icing workshop. By the end of the session, you should have five biscuits to take home. If you can resist scoffing them all, obviously.
It doesn't matter if your puff pastries don't rise to perfection at the Food at 52 cookery school, where the music is pumping and the wine is flowing. The idea is that these classes are fun, informal and relaxing. Don a denim apron and get stuck in!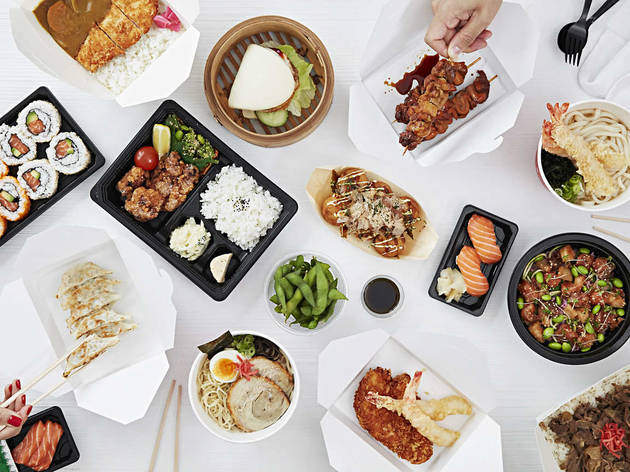 This buzzy food hall, cafeteria and purveyor of all things from the Land of the Rising Sun also offers relaxed cookery classes. Currently, there are workshops in Japanese street food and creative bento-making. Just make sure you can handle a pair of chopsticks first.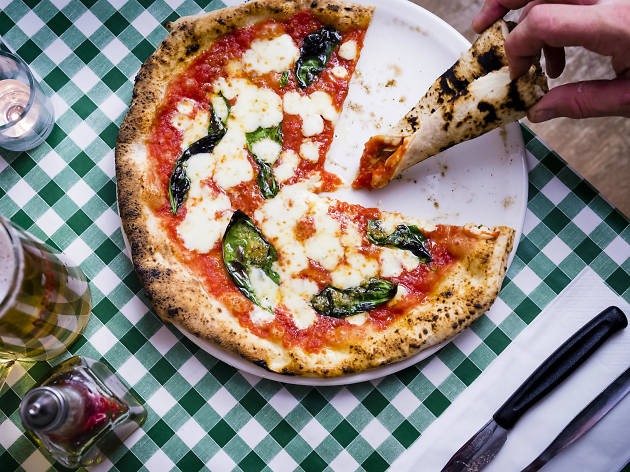 Bring your mates and a can-dough attitude (sorry) to this fun pizza masterclass, where you get to roll, throw, top, cook and stuff your face with pizza. The session starts with a Neapolitan street food and a welcome drink and ends with a shot of limoncello and a Nutella pizza ring. Now that's our kind of pizza party!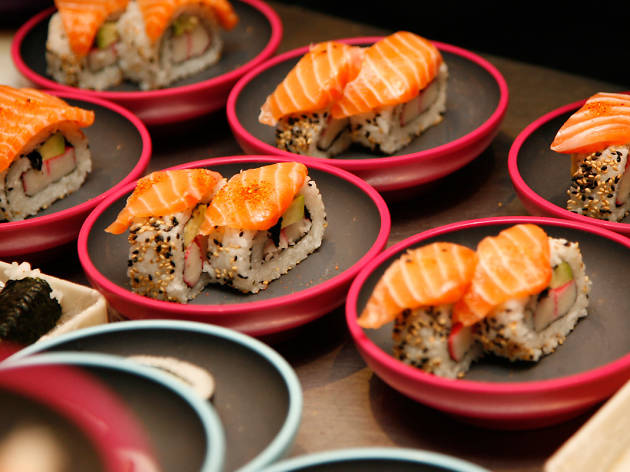 YO! Sushi Workshop
YO! Sushi workshop for two
Maki all your sushi dreams come true at a YO! Sushi workshop, where you'll be taught how to create inside-out rolls, maki, nigiri and oh-so-fiddly temaki before tucking into the fruits of your labour.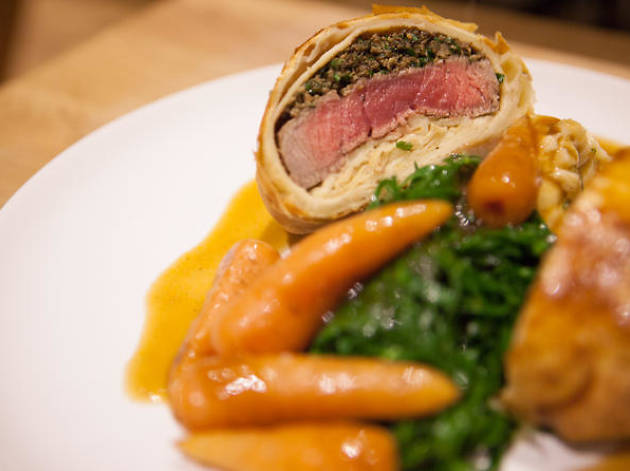 Gourmet Cooking Lesson and Market Tour
Gourmet cooking lesson and market tour with a professional chef
Pick up your ingredients from London's loveliest food market before heading back to Dan's apartment, where the young chef will show you how to knock up a British classic, such as fish and chips or beef wellington, in addition to a starter or dessert. You'll leave with a newfound love of home-made grub.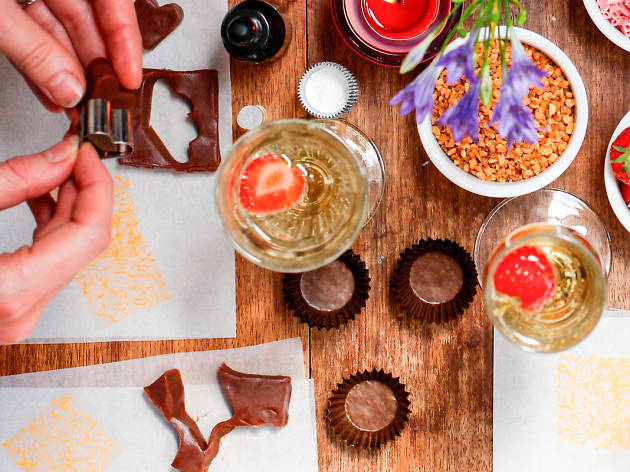 Luxury Chocolate Making Workshop
Luxury chocolate making workshop for two including bubbly
Giant chocolate buttons, cocoa-infused martini cocktails and homemade fudge are all on the cards at this workshop for all the sweet-toothed types out there.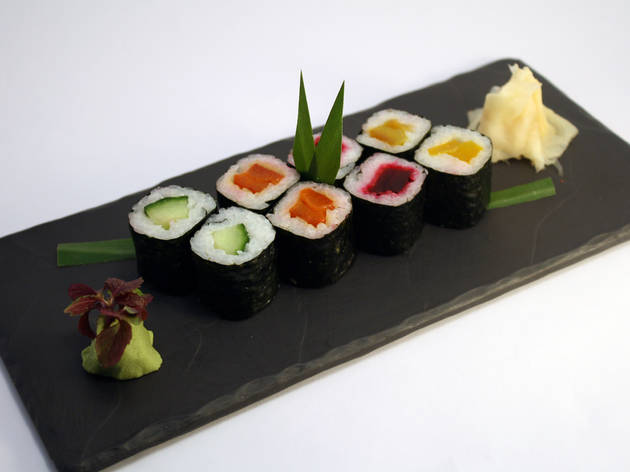 Children's sushi master class at Inamo Camden
One way to give yourself a break from the kitchen is to let your little ones loose on Inamo in Camden, where the master sushi chef will have your budding cooks chopping and rolling in no time. You never know, they might even save you some.