Heads up! We're working hard to be accurate – but these are unusual times, so please always check before heading out.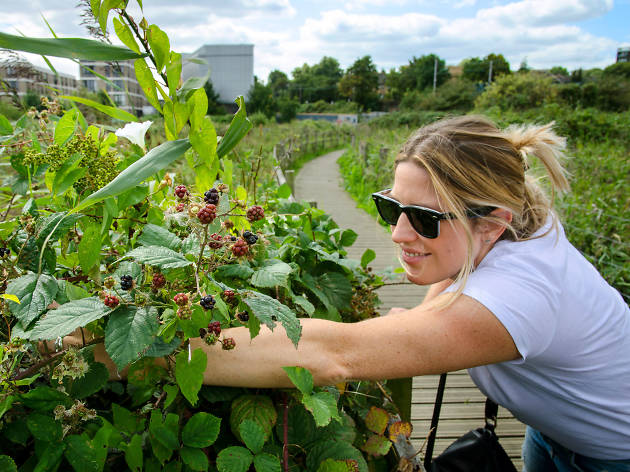 8 great spots for blackberry picking in London
Blackberry foraging in London should be your new jam. Here's where to grab a purple fistful before it's too late
Soft, juicy and tangy-sweet. In late August and early September blackberries reach their prime, swelling into delicious gleaming purple clots. While you can find thorny tangles of brambles in many nooks and crannies of the capital, here are the top London spots where purple-fingered pickers can get their fill.
RECOMMENDED: The best things to do outside in London
The best places to pick blackberries in London
Woodland, meadows and striking hilltop views – the Heath's sprawling acres are home to some gems. But none is as rewarding as its huge crop of brambles, awash with shiny berries. Ramble leisurely around the ladies' swimming pond, where you'll (hopefully) get a good haul.
Image: Oliver Knight
The Scrubs is Hammersmith and Fulham's largest open space and a real mecca for berry enthusiasts. You'll find huge swathes in this wild area of the city, but hordes of hungry Londoners also come this way, so delve deep into the undergrowth to find the ripest of the crop.
The Canal and River Trust encourage foraging along the 􀀀 miles of waterways they manage, and Regent's Canal delivers the goods. Tucked along the tow path are sloes, crab apples and blackberries. Nosey along the waterside near Macclesfield Bridge and spot the berries peeking out.
Image: Getty Images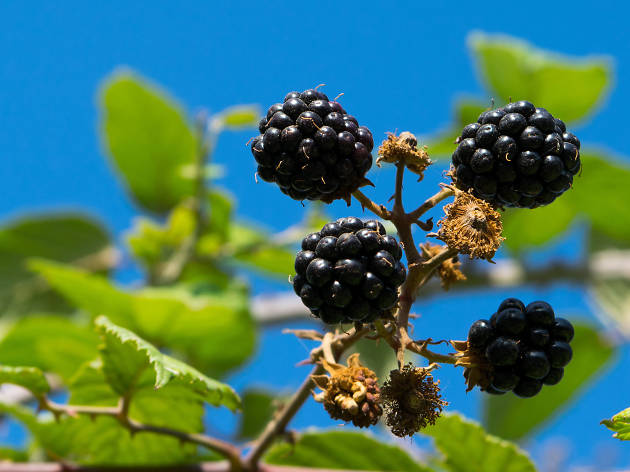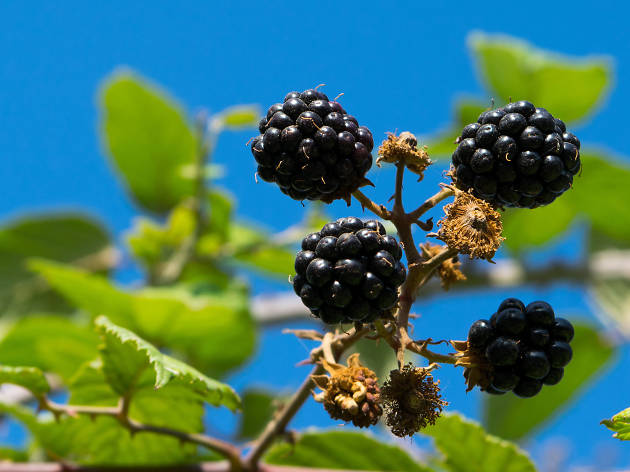 Shutterstock
Try your hand at some lakeside picking in this former reservoir, hidden in the pastoral depths of Croydon. You're most likely to strike purple gold around the lake. Just watch out for the ducks and geese that roam around the water's edge – they might steal your stash.
A gentle stroll along the scenic River Lee will quickly turn into a stickypalmed picking expedition if you pass by Three Mills Island. An inkyblue bounty of berries hangs from thorny patches between the old factory building walls. Look out for elderberries and greengages too.
Image: Chris Guy
This Site of Special Scientific Interest is one of the last remaining river valley grasslands in Greater London. Towering bushes straddle the marshland verges. It's a popular spot for hungry foragers, so be prepared to go off the beaten track to fill your containers.
Image: Ben Rowe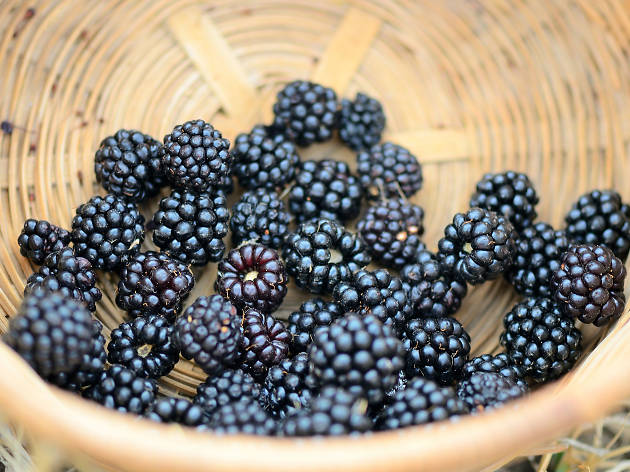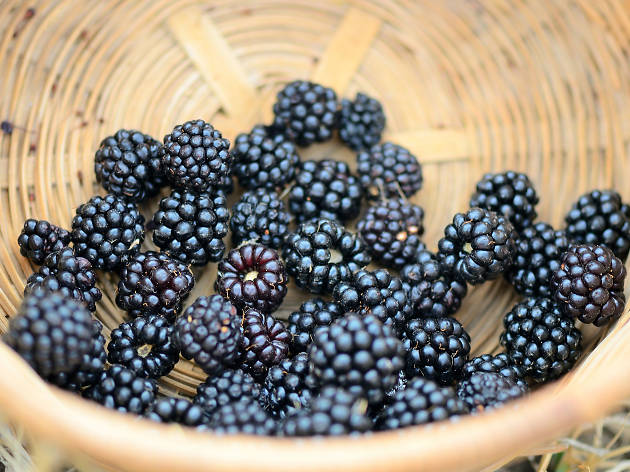 Shutterstock
Expect many a stained fingertip after a trip to this untamed green corner at the northern end of Wimbledon Common. It's thick with brambles, and the ripe berries fall off in your hand when they reach their peak. So you can get one of your fivea- day straight from the stalk.
This overgrown Victorian cemetery is straight out of a Brontë novel. Wind your way from its centre – full of leaning tombs and ivy-covered angels – to the edges, which are awash with scratchy swarms of briars and juicy rewards for those brave enough to poke their hands in.
More rural ramblings?
Where to find colourful crops of lavender in and around London.