Borough area guide
Time Out's guide to Borough's best restaurants, pubs and more – check out Borough Market, or ditch the masses and discover an out-of-the-way place and find plenty of things to do in the area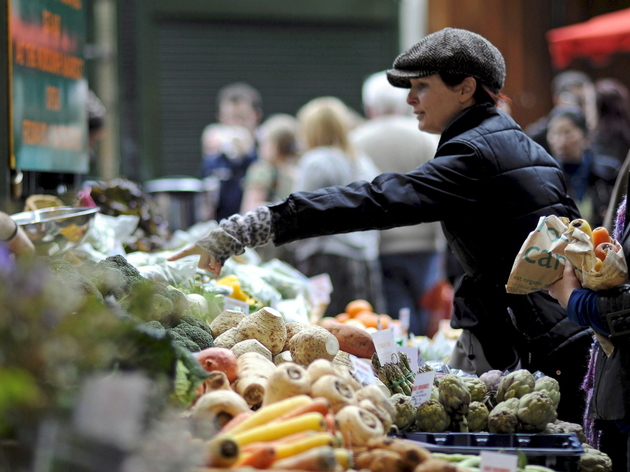 Borough has been a lively area since prehistoric times, but it became a bustling trade centre when the Romans founded Londinium around 43 AD. Its position on the Thames and proximity to London Bridge has ensured it's remained a trading hub ever since. Borough is now dominated by Borough Market, which gives the area its reputation as a foodie's paradise. Generally, the best restaurants are in or very near the market but, if you know where you're looking, you can find some gems hidden away. The bars and pubs are more spread out but are worth a little walk. Which is just as well, given how much you're guaranteed to eat in Borough.
Sponsored listing
Vintage Vauxhall Monthly Market
Based in the former HQ of the London Fire Brigade in Vauxhall, this vintage market fills the cavernous space on the second Sunday of every month. Up to 60 traders set up shop with a variety of retro furniture, fashion, lighting, textiles, jewellery, vinyl, accessories, kitchenware, silverware, toys, artwork and more. Get kitsch bits for outdoors from Abbey Garden Furniture, beautfiul books from Simon Ellis, and pick up some ever-so-popular midcentury pieces from Mid Century Modern Collection.