Borough area guide
Time Out's guide to Borough's best restaurants, pubs and more – check out Borough Market, or ditch the masses and discover an out-of-the-way place and find plenty of things to do in the area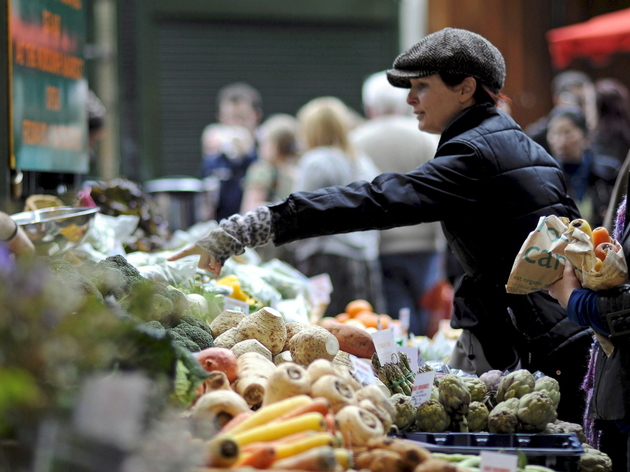 Borough has been a lively area since prehistoric times, but it became a bustling trade centre when the Romans founded Londinium around 43 AD. Its position on the Thames and proximity to London Bridge has ensured it's remained a trading hub ever since. Borough is now dominated by Borough Market, which gives the area its reputation as a foodie's paradise. Generally, the best restaurants are in or very near the market but, if you know where you're looking, you can find some gems hidden away. The bars and pubs are more spread out but are worth a little walk. Which is just as well, given how much you're guaranteed to eat in Borough.
Sponsored listing
Lady Chastity's Reserve, Hackney
This marvellously silly immersive team puzzle (a sort of cross between an escape game and the 'Mumsy' challenge in 'The Crystal Maze') has already spooked and amused many a team at its original venue in Battersea, but will now be challenging the people of Hackney from a dark corner of the People's Park Tavern.  It's from the Handmade Mysteries team that does this kind of thing at venues across London. They know what they're doing. Expect plenty of surreal slants to challenges that can be pretty, well, challenging, and don't be surprised to be surprised either - we're told the immersive elements can be pretty interesting.  They promise to let you out - or help you out - if you get really stuck but still, it might be best to bring some brains and leave your dumbass friends out of it. 
Venue says: "Venture through an hour of hilarious clue-solving as you and your team attempt to win Chastity's fabled aphrodisiac wine."