Borough restaurants
Enjoy the many great restaurants and market stalls in Borough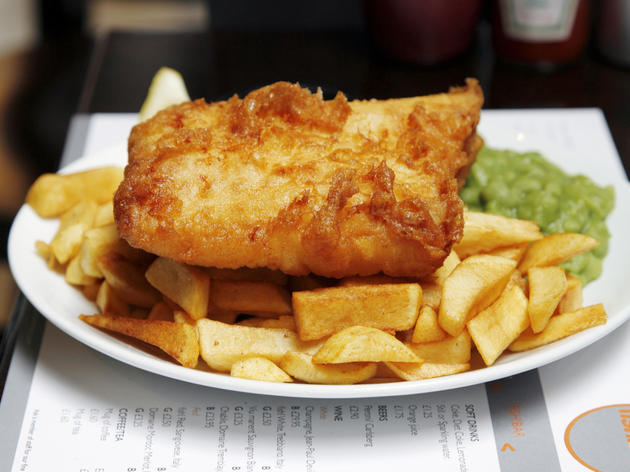 The best restaurants in Borough are generally in and around Borough Market. Take, for instance, Tapas Brindisa. They use the finest Spanish ingredients to create tapas dishes that are at once familiar and surprising. Wright Brothers Oyster & Porter House combines super-speedy service with outstanding seafood. And don't forget the many stalls in the market itself, which offer little slices of food heaven to take away. But not all the best restaurants are in the market. A quick walk down Borough High Street will lead you to Hiba, a warm, lively Lebanese restaurant.

Think we've missed a great restaurant in Borough? Let us know in the comment box below.
Venue says: "Serving tapas since 2004 in Borough Market, London's greatest food destination."
The upsurge in Spanish food quality in London since the 1990s can in part be dated from the arrival in Borough Market of food importers Brindisa.
Read more
Wright Brothers is very much an eat-and-run sort of place, with all seating at high-backed stools, and efficient waitresses operating at speed despite the cramped conditions.
Book now
Read more
This Borough Market stalwart, with a wet-fish counter at the front and a long narrow dining space behind, is a lively and convivial spot for some reliable fishy fare.
Book now
Read more
See our guide to Borough Market
Sponsored listing
Where the Pancakes Are
Who doesn't love a pancake? That's the simple premise behind this bright new addition to Southwark's Flat Iron Square, and it seems to be working – I had to wait 20 minutes to get a table on my visit. It's easy to see why: the buttermilk beauties served here have just a hint of sourness, managing to be substantial and moist without stodginess. In other words, flipping perfect. The intriguing menu is split into sweet and savoury. Take the Hummingbird, for example, with cinnamon poached pineapple, crushed meringue and a scattering of delicate flowers. Fancy, eh? Or the Instagram-ready Dutch Babies, which are baked in an oven and served in a heavy black frying pan, from which they billow like enormous Yorkshire puddings blotched with goat's cheese, cheddar and parmesan. Sure, it's a bit more fiddly than a squeeze of lemon and sprinkle of sugar, or frazzled strips of bacon with a glug of maple syrup, but those are on the menu too if you're in the mood for something more straightforward. The dining space is covered in soft woods, with a white powdered ceiling and a wall of felt discs that dampen the hubbub around you. The light fittings resemble upturned stacks of pancakes with leafy vines spilling over the sides and large bulbs with spiraling filaments; when viewed from the roomy mezzanine, they become fetching hanging planters. In short, Where the Pancakes Are makes a great brunch or lunch option as well as a nice place to go on your own if you're looking for somewhere to cos