Borough restaurants
Enjoy the many great restaurants and market stalls in Borough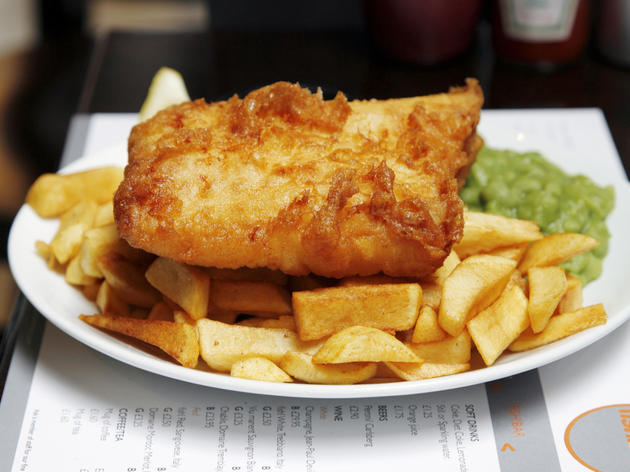 The best restaurants in Borough are generally in and around Borough Market. Take, for instance, Tapas Brindisa. They use the finest Spanish ingredients to create tapas dishes that are at once familiar and surprising. Wright Brothers Oyster & Porter House combines super-speedy service with outstanding seafood. And don't forget the many stalls in the market itself, which offer little slices of food heaven to take away. But not all the best restaurants are in the market. A quick walk down Borough High Street will lead you to Hiba, a warm, lively Lebanese restaurant.

Think we've missed a great restaurant in Borough? Let us know in the comment box below.
Venue says: "It's citrus season and we have created healthy new tapas and tasty, juicy cocktails with the finest Spanish ingredients."
The upsurge in Spanish food quality in London since the 1990s can in part be dated from the arrival in Borough Market of food importers Brindisa.
Read more
Wright Brothers is very much an eat-and-run sort of place, with all seating at high-backed stools, and efficient waitresses operating at speed despite the cramped conditions.
Book now
Read more
This Borough Market stalwart, with a wet-fish counter at the front and a long narrow dining space behind, is a lively and convivial spot for some reliable fishy fare.
Book now
Read more
See our guide to Borough Market
Sponsored listing
Baz & Fred
The first permanent pizza kitchen from this young chef duo. The USP? Each pizza is cooked in a single 'Chadwick Oven' designed by Dan Chadwick, who handily happens to be Baz's godfather. It's capable of reaching 500°C. The dough is made fresh and proven for between 48 and 62 hours. Most of the ingredients are sourced from Italy, including the san marzano tomatoes used in their tomato sauce, but if they can't find them there they'll buy as locally as possible. Pizzas on offer range from a simple tomato and mozzarella, furnished with parmesan and basil to goat's cheese and caramelised onion, chorizo and 'nduja, Neapolitan salami with house pesto and parma ham, and portobello mushrooms with mozzarella, parsley oil, rocket and basil. 
Venue says: "Freshly made stone-baked pizza at Flat Iron Square, the new food hub in London Bridge. All pizzas are under £10!"