Borough restaurants
Enjoy the many great restaurants and market stalls in Borough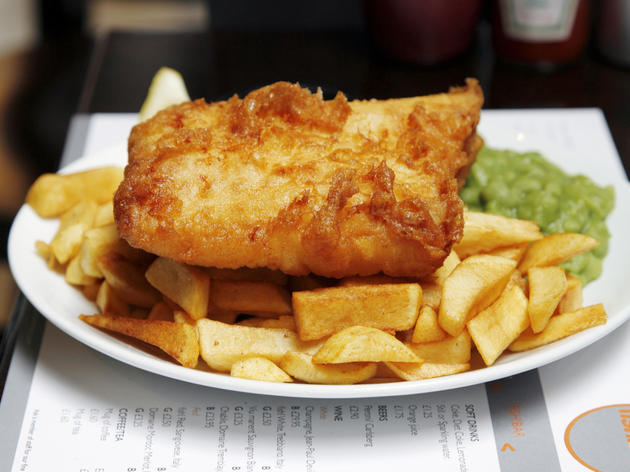 The best restaurants in Borough are generally in and around Borough Market. Take, for instance, Tapas Brindisa. They use the finest Spanish ingredients to create tapas dishes that are at once familiar and surprising. Wright Brothers Oyster & Porter House combines super-speedy service with outstanding seafood. And don't forget the many stalls in the market itself, which offer little slices of food heaven to take away. But not all the best restaurants are in the market. A quick walk down Borough High Street will lead you to Hiba, a warm, lively Lebanese restaurant.

Think we've missed a great restaurant in Borough? Let us know in the comment box below.
Venue says: "Serving tapas since 2004 in Borough Market, London's greatest food destination."
The upsurge in Spanish food quality in London since the 1990s can in part be dated from the arrival in Borough Market of food importers Brindisa.
Read more
Wright Brothers is very much an eat-and-run sort of place, with all seating at high-backed stools, and efficient waitresses operating at speed despite the cramped conditions.
Book now
Read more
This Borough Market stalwart, with a wet-fish counter at the front and a long narrow dining space behind, is a lively and convivial spot for some reliable fishy fare.
Book now
Read more
See our guide to Borough Market
Sponsored listing
Macellaio RC Union Street
Macellaio RC bills the third of its meaty Italian eateries as a 'lovingly hand-crafted dining theatre, in-house butchery and open air Ligurian bakery'. If that doesn't make you want to hot-foot it to Southwark to find out more (or Google 'Liguria', at least), I don't know what will. In truth, the thrilling description pips the place itself. We were seated on a long table with a dropped walkway down the middle, along which the wait staff shuffle to a pulsating soundtrack, like models pacing a catwalk. Theatrical? Perhaps. But really it just created a disjointed dynamic between diners who either had to shout across the aisle to chat or twist awkwardly to speak to the person next door. The cooking was more of a hit. A starter of steak tartare was silky smooth, and a crisp, Stracchino-cheese-filled focaccia was nicely gooey. And the glistening beef rib we had for our main course, prepared by a butcher in a red leather apron on a raised counter at the head of the table, was supple and soft and totally sublime, though we could easily have eaten another half again. Focus on the food and Macellaio RC is enjoyable enough. Beyond that, it doesn't quite deliver on the promised drama.
Venue says: "Italian restaurant, butchery and bakery. Pizza, pasta or focaccia, coffee or bottle of still/sparkling water, £6.99"