Catford area guide
Find all of the best things to do, see, buy, eat and drink in Catford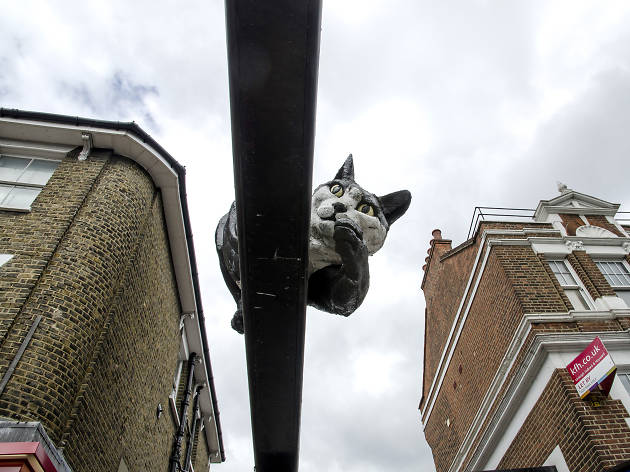 Catford, like its siblings in Lewisham, Deptford and Brockley, is developing into one of London's buzziest places to be. That's, in part, because of it's proximity to Central London (London Bridge is just 11 minutes by train, while Charing Cross is just 19 minutes), but the area has also been invaded by trendy cafés, bars and a monthly food market, which is separate from the daily Catford market.
There's also Lewisham Council's regeneration plans for Catford town centre, as well as the facelift given to Catford Broadway — now all spruced up and looking lively with independent cafés and a great little street market. And then, if you need any more reasons to visit, there's the massive fibreglass cat, a picture of which is destined to find a home on your Instagram.
Recommended: London by area
Sponsored listing
L'Elysee Artisan Café & Patisserie
This Hammersmith café was set up by five friends. It should get quite a bit of custom from those heading to and from London Olympia – it's just over the road.  Savoury items on the food menu include salads such as Thai beef with white cabbage, red onion, tomatoes and broccoli in a lime, ginger and soy dressing, and sandwiches filled with honey-roast ham, emmental, rocket and a honey-mustard dressing, or crayfish with sliced avocado rocket and lemon mayo. Breakfasts sandwiches and pastries also feature.  Sweets include praline and toffee and pecan cheesecakes alongside tiramisu, a dark chocolate and chantilly slice and a strawberry and Champagne mousse. Coffee comes from Union, and is made using a La Marzocco coffee machine. 
Venue says: "We're a great stop if you are at Olympia and need quick, efficient and excellent service with great quality food!"