Brockley area guide
Discover the best things to do, see, eat and drink in SE4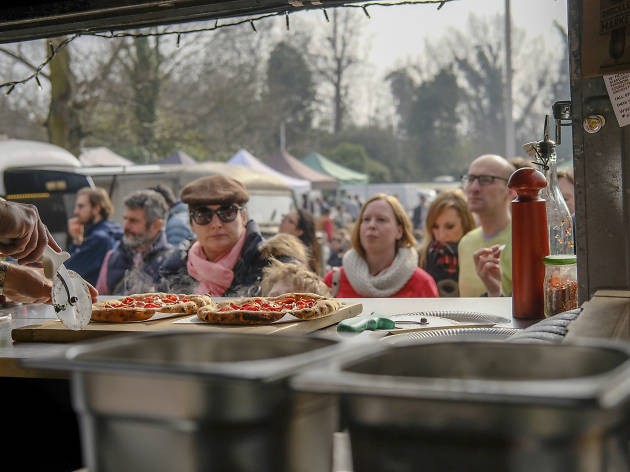 Home to one of London's brightest grime stars and nestled in the trifecta of Lewisham, New Cross and Peckham, Brockley has, over the last decade, come into its own. Those that live in the area champion it like a child, and with good reason. Not only are there lovely open green spaces, such as Hilly Fields Park and Brockley and Ladywell Cemetery, but there are also numerous independent shops, like the brilliant Jones of Brockley, and gorgeous cafés, such as Browns of Brockley.
Food and drink options extend way beyond just cafés, though; Brockley is home to some stellar pubs, bars and restaurants. Or, if you fancy something a little more casual, there's always the award-winning chippy Brockley's Rock, which is worth its slightly-above-average price tag. On Saturdays, you'll also find Brockley Market, one of south London's busiest and best food markets. Then spend the night boogieing away at the iconic Rivoli Ballroom.
RECOMMENDED: London by area
Sponsored listing
Old Operating Theatre Museum
Britain's oldest surviving purpose-built operating theatre, the Old Operating Theatre Museum is situated in a herb garret in the roof of St Thomas's Church. Built in 1822 for poor women, the theatre has been restored with original furniture and equipment, including a nineteenth-century operating table, surgical instruments and pathological specimens. Visitors enter via a vertiginous wooden staircase to view a pre-anaesthetic operating theatre with tiered viewing seats for students; sanitised reenactments are sometimes held – just as gruesome as the operating tools that look like torture implements. Temporary exhibitions also take place, which often combine art with explorations of pathology.