Clapton area guide
From pubs, bars, restaurants and shops, there are loads of things to do in this east London enclave. Check them out below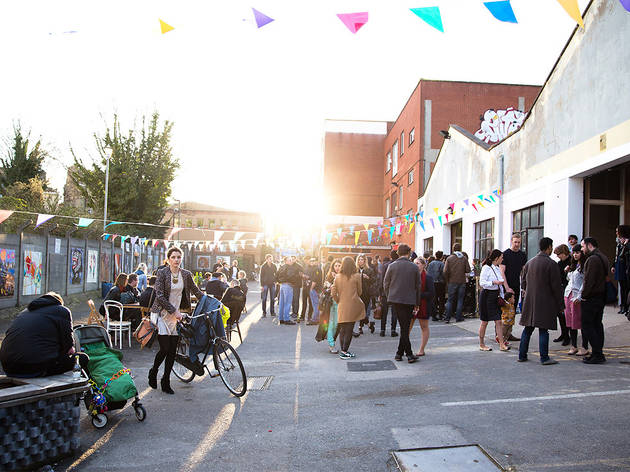 As the creatives move further east, so places like Clapton become increasingly popular. And Clapton's quite the place these days, with loads of independent bars, boozers and restaurants keeping its new locals very well watered and fed. If the natural regeneration of areas like this is anything to go by, Shoreditch losing its lustre long ago was clearly no bad thing. After all, you can always rely on the cool kids of London town to find the next best thing.
What are your favourite Clapton haunts? Let us know in the comments.
Sponsored listing
Prime Burger St Pancras
This once-roaming burger stall was clearly keen to lay down some roots – not only is it now in situ here at St Pancras station, there's a second branch over at Euston, too. They could, of course, just love train stations. It's mostly about the burgers here, with their patties made with prime cuts from the forequarter and rib of Charolais, Limousin, Hereford and Angus cattle. Options range from the simple (the 'original' is just beef, tomato, lettuce, onion and house ketchup) to the busy (the 'bad boy' features two patties, double cheese, bacon, onion strings, lettuce, ketchup and gherkins). Veggie options also feature, as well as kids' meals, breakfasts, shakes and coffee.
Venue says: "Delicious burgers for busy people on the move, served in eight minutes or your money back. Guaranteed."