11 brilliant bike rides from London
Saddle up and clip in with these beautiful bike rides from London, featuring well-ridden tracks, scenic river paths and a few nasty hill climbs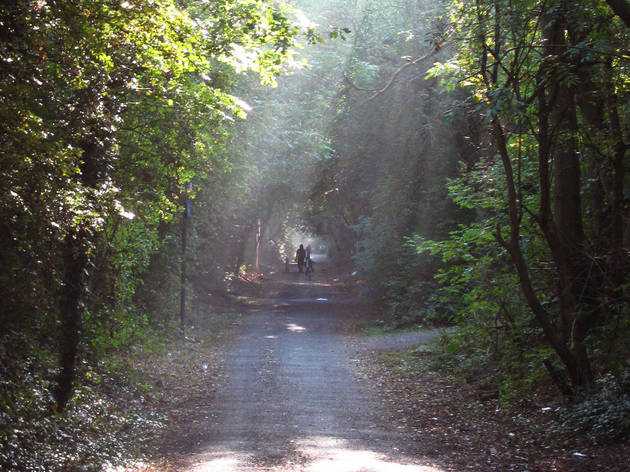 It's good to escape the city every now and again, but rather than riding the rails or hopping into the car, try taking your trusty bike for a spin.
It's surprisingly easy to get out of the capital on two wheels, and find yourself in cute villages, pretty forests or seaside towns. From a waterside path banked by rolling meadows, to a challenging trek to the Sussex town of Rye, check out these brilliant bike rides from London and get peddling.
Need to get your bike in gear before you set off? Why not visit one of these brilliant bike shops across London.
1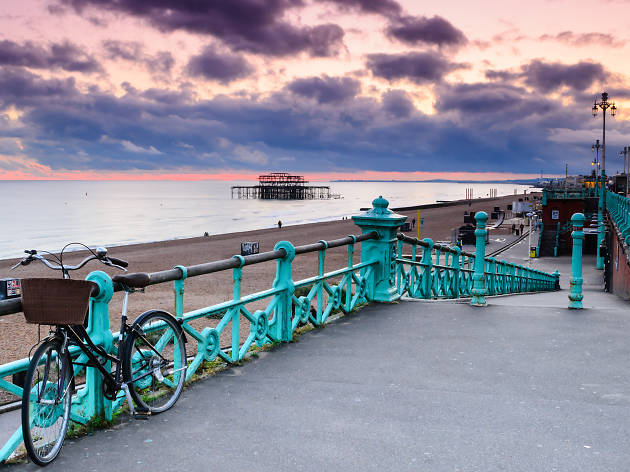 © Shutterstock
Total distance: 98km (from Wandsworth via National Cycle Route 20)
Difficulty: Hard – the infamous Ditchling Beacon appears right at the end.
Leave the suburbs, cross the South Downs and descend into Brighton on this well-loved ride to the sea. Taking National Cycle Route 20 from Wandsworth, it's flat most of the way with loads of cute villages and Sussex countryside to whizz through. Don't be fooled, though, as Ditchling Beacon rears its gruelling face at the final hurdle, but it's an awesome challenge. There's also the annual London to Brighton charity race, so you can raise some money while you chafe your nipples.
Highlights: Cruising beach-side down Brighton's Madeira Drive on the hunt for celebratory fish and chips.
2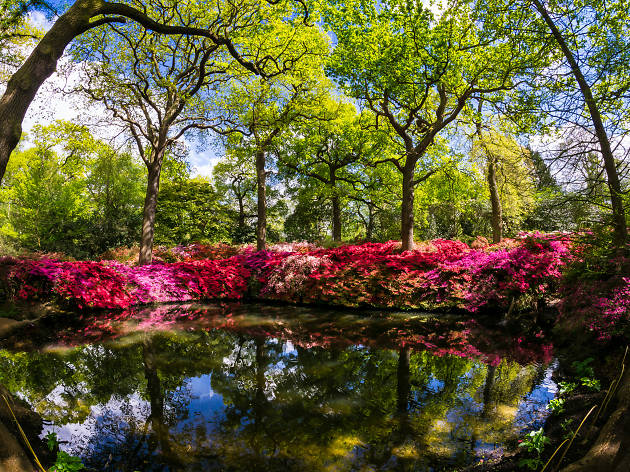 © Simon & His Camera/Flickr
Total distance: 12km
Difficulty: Easy – a lovely loop around Richmond Park with lots of ice cream stops along the way.
London's biggest royal park is home to acres of land, deer and middle-aged men in lycra. It's a popular place to head for scenic weekend rides, with most cyclists choosing this circuit around Richmond Park's parameter. Jump on the Tamsin Trail from any entrance gate and cruise around off-road tracks, past the Isabella Plantation, Pembroke Lodge and Ham House. Those wanting a more challenging park ride can tackle National Cycle Route 4's hill climb – just watch out for those royal deer.
Highlights: Admiring the protected view of St Paul's Cathedral from King Henry's Mound (near Pembroke Lodge).
3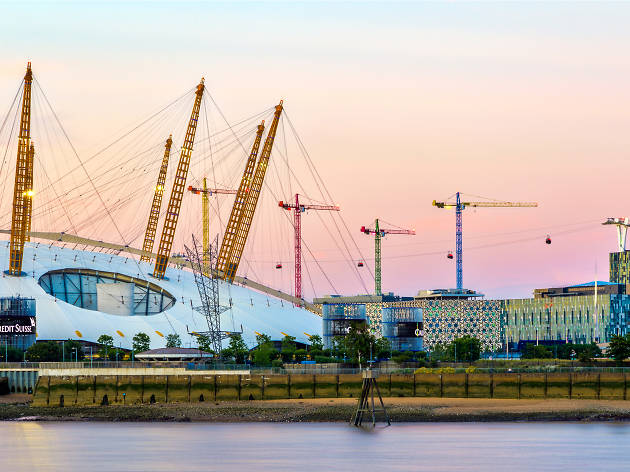 © Shutterstock
Total distance: 43km (via the Thames Path)
Difficulty: Medium – the majority of the route is along the Thames Path, but there's road action too.
Join National Cycle Route 1 along the Thames Path from Greenwich and tick off some riverside landmarks along the way: the Cutty Sark, O2 and the Thames Barrier are all en route. Abandoned industrial sites and a few active chemical treatment plants keep things interesting until Erith, where the route heads down the Darent Valley Path (via Dartford) all the way along to Gravesend. It's not the prettiest of rides, but it's usually quiet and the Thames' urban landscape is weirdly peaceful.
Highlights: Spotting Antony Gormley's 'Quantum Cloud' sculpture from the banks of the Thames.
4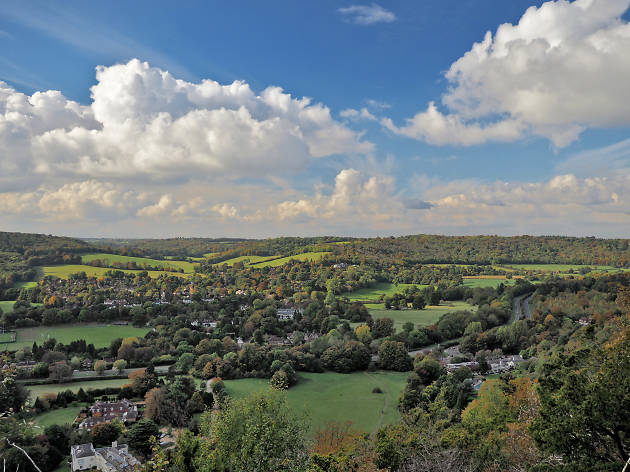 © Dmitry Dzhus/Flickr
Westminster Bridge to Box Hill
Total distance: 42km (via Hampton Court Palace)
Difficulty: Hard – 'Zig Zag Road' was part of the 2012 Olympic road-cycling route. Just saying.
Venture out of London via Richmond Park (avoid the hill, you'll thank us later), past Hampton Court Palace and onwards into the greenery of Surrey. Head for the horizon and don't be daunted. Box Hill's 'Zig Zag Road' may have been likened to peddling up the Alps, but it's actually incredibly doable. It climbs 120m, over a steady 1.6 miles, on smooth tarmac road with amazing views. The Olympians may have lapped it nine times, but who's got time for that on a Sunday?
Highlights: Fuelling up on cake in the cute National Trust café at the foot of Box Hill.
5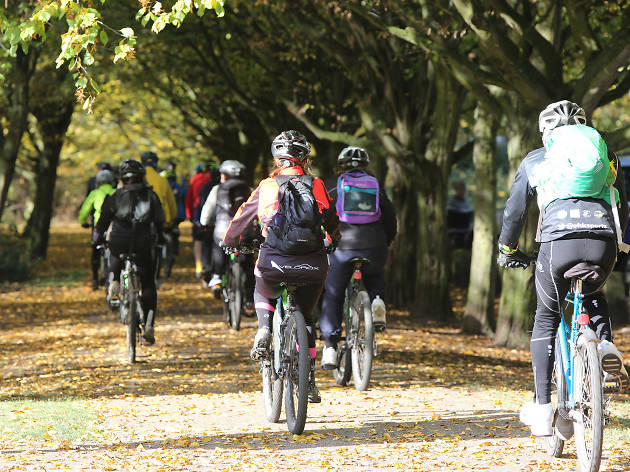 The Olympic Park to Epping Forest
Total distance: 25km (via the Lee Valley towpath)
Difficulty: Medium – expect to get muddy, lost and whacked by a few low-lying branches.
Had enough of road cycling? Jump on the towpath heading north from Hackney Wick up the River Lea past canal locks, reservoirs and hippies in houseboats. Cross briefly onto the A110 and then plunge straight into London's largest public open space, with more than 40 miles of surfaced and unsurfaced bridleways to get lost in the forest on. Bounding along leaf-covered cycle trails will seem a world away from London's traffic jams.
Highlights: Hunting down Queen Elizabeth I's fancy Hunting Lodge, built by her father, Henry VIII.
6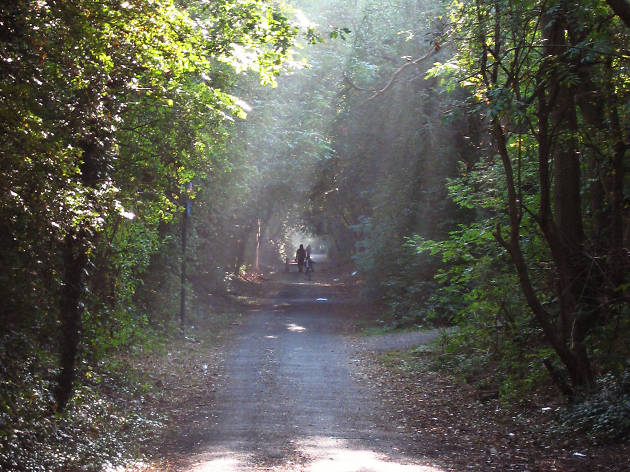 Regent's Park to St Albans
Total distance: 38km (via Highgate)
Difficulty: Hard – there are some big kickers as you leave London, which means it's not the easiest way to start a long-distance route.
The main route to St Albans goes up some steep climbs on the way out of north London – we're looking at you, Highgate Hill. But once you're gliding down into open countryside from Barnet, all that thigh-burn is totally worth it. The route then follows quiet country roads and posh sports cars until it joins up with a unique part of National Cycle Route 6: a disused railway track underneath a beautiful canopy of trees leads all the way up to St Albans cathedral.
Highlights: Zipping through a tree tunnel along an old railway track on the way into St Albans.
7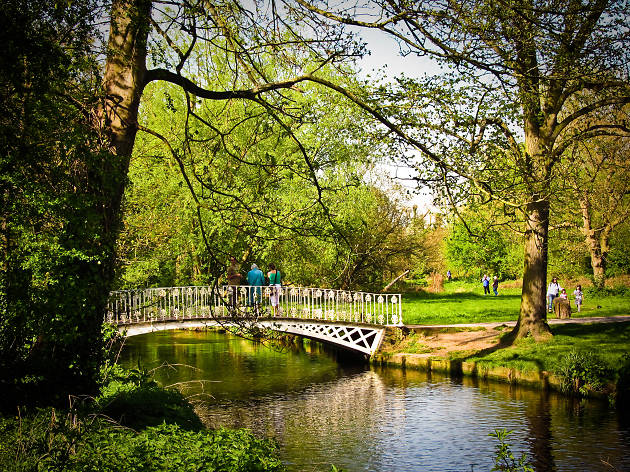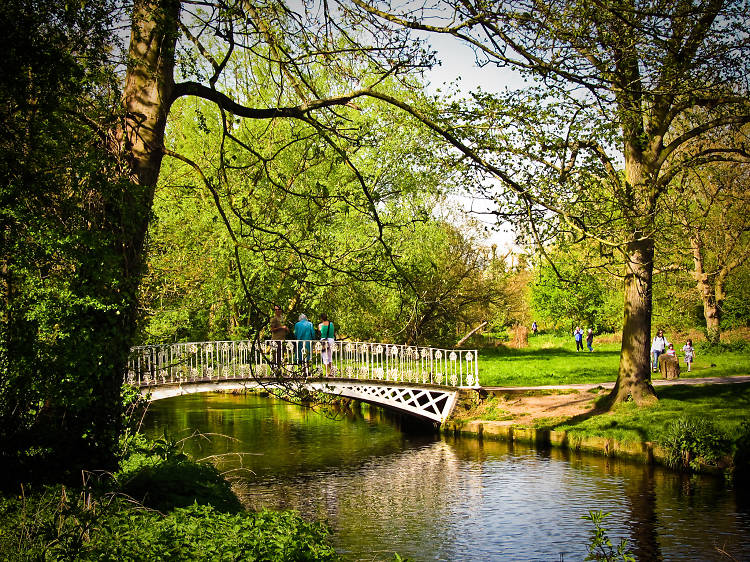 © Garry Knight/Flickr
Total distance: 20km
Difficulty: Easy – a wide, sign-posted gravel path is good for cyclists of all abilities.
Popular with families in high-vis jackets and giddy couples on 'activity' dates, this easy-to-navigate route follows the River Wandle from Wandsworth down to Croydon. It's a flat, meandering, pretty trail that takes in south-west London's bounty of parks and green spaces. Pick up National Cycle Route 20 from Wandsworth Town Station and enjoy a mostly traffic-free ride with plenty of ice cream trucks, pubs and nature spots along the way – until you get to Croydon, that is.
Highlights: Hunting down the blue plaques and local history facts of the cute 'Wandle Art Trail'.
8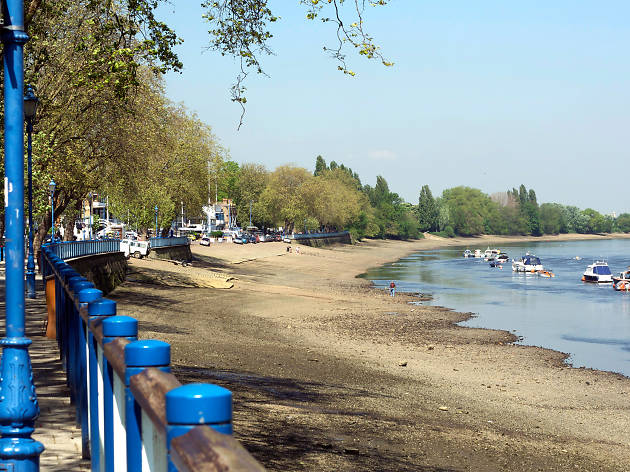 © Harry Rutherford/Flickr
Putney Bridge to Windsor Castle
Total distance: 48km (via the Thames Path)
Difficulty: Medium – cycling along the waterside requires attention and the path gets narrow at times.
Follow the Thames Path upstream from Putney Bridge and past Hampton Court Palace along National Cycle Route 4. This well-maintained riverside track then leads past two completely different sights: the rollercoasters of Thorpe Park, then the rolling meadows of Runnymede (where the Magna Carta was sealed in 1215). Carry on north along the river until things start to get royal: Windsor Castle will eventually come into view. Stop there for a celebratory cuppa with Queenie.
Highlights: Watching the Thames' boat community come to life as you ride along the waterways.
9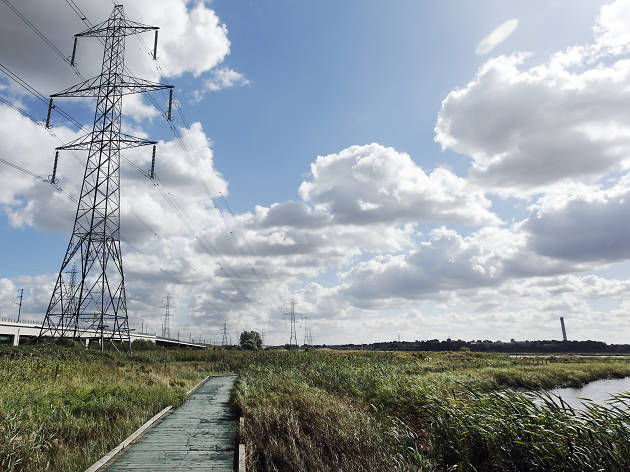 © Shutterstock
Tower Bridge to Rainham Marshes
Total distance: 33km
Difficulty: Medium – the journey out of London can be hairy and Route 13 is hard to find.
Two distinct parts make up this route. Firstly, take National Cycle Route 13 along the north bank of the Thames, cycling through the flat, urban areas of Docklands, Limehouse and past everyone's favourite riverside icon: Beckton Sewage Treatment Works. You'll soon hit Rainham Marshes – a huge RSPB nature reserve covered in reed-lined cycle paths. Grab a map from the visitor's café and explore the many on and off-road trails, dodging water voles, wild ducks and low-flying woodpeckers as you go.
Highlights: Stopping for a spot of bird-spotter spotting. Tip: they're hiding in the reeds.
10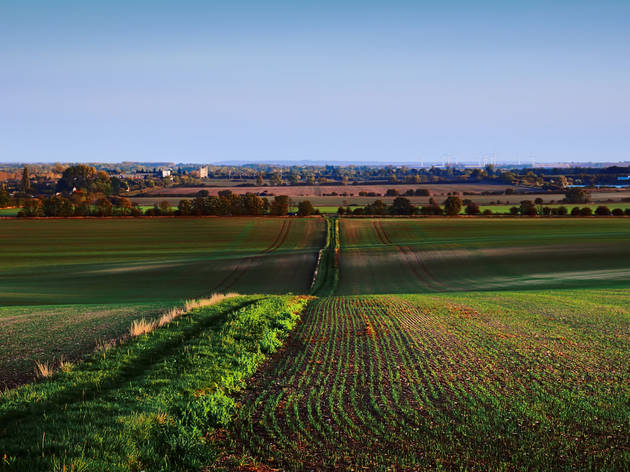 Total distance: 75km
Difficulty: Hard – getting to and from Potters Bar can be a hairy (and hilly) experience, but the Hertfordshire lanes are worth the effort
We have a confession. Your starting point is Swain's Lane (sorry, not sorry). But what better way to get the blood flowing than a short, sharp incline? Now you've warmed up nicely, it's a case of following the High Road out of Highgate until you turn right towards Potters Bar in Chipping Barnet. From here, the quiet lanes of Hertfordshire are your oyster, and you can gulp in some fresh air as you spin your way through the idyllic dwellings of Newgate Street, Epping Green and Hoddesdon. Take a left on the latter's high street and follow Lord Street all the way to the hub of Hertford. It's at this point that you've got two choices – call it a day and jump on the train or get some more miles in the legs. If you opt for the later, complete the loop to Potters Bar (keeping an eye out for the brilliantly named Cucumber Lane), and follow your nose back to the start.
Highlights: tackling some of the tougher climbs that the north of London has to offer
11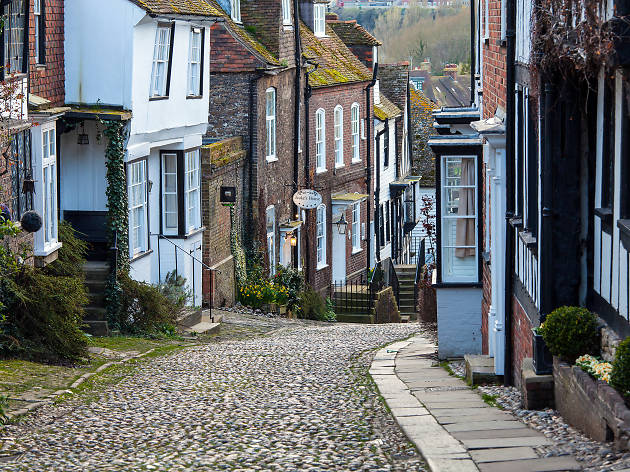 Magdanatka / Shutterstock.com
Total distance: 115km
Difficulty: Hard – the distance is no mean feat in itself, but be prepared for some heady ascents and speedy descents
What is the sequence behind the numbers 19, 18, 1, 117, 17, 11 and 172? No, they aren't the order of Time Out's favourite buses, but rather the National Cycle Routes you need to follow to get from Greenwich to the sleepy Sussex town of Rye. If the distance doesn't faze you, the climb up to the village of Blue Bell Hill should – it's sure to get you out of the saddle. But the sense of achievement when ticking off a 100km-plus ride is well worth the pain that's gone before. Celebrate with a swift seaside half before catching the train home.
Highlights: The surprising scenery on offer in the Kent countryside, and the olde world pubs at the end
Feeling saddle sore? Try one of these instead
Ditch the city for a (little) bit with one of these great day trips, covering everything from beaches and wild swimming to quaint country pubs.