Highgate area guide
Time Out's guide to Highgate's best restaurants, pubs, parks and things to do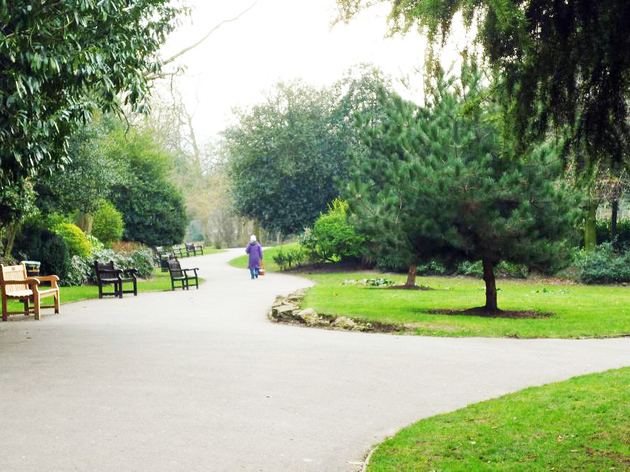 North-east of Hampstead Heath, Highgate has long been a distinguished neighbourhood. It has been home to notables for centuries: Dickens had James Steerforth live there in 'David Copperfield'. There's also the famous Highgate Cemetery, where people like Karl Marx and Douglas Adams are buried.
If hanging around a cemetery (however beautiful) isn't exactly your cup of tea, there are several great restaurants, pubs and bars in the area as well. Boogaloo, for example, is a pub that hosts a market and themed DJ nights.
What are your favourite Highgate haunts? Let us know in the comments.
Restaurants and cafés near Highgate
Sponsored listing
TWID
Opera-themed restaurant TWID is a picture of old-school opulence. Everywhere you look there are velvet swags and gilt flourishes. Squint and you can imagine it's the '80s and that's Andrew Lloyd Webber in the next booth, taking his latest leading lady for a slap-up dinner. But TWID's nightly opera performances are more than enough to blow any lame retro cobwebs away. The night I visited, a seriously talented soprano was making the restaurant ring to the sounds of everything from to Rossini to jazz standards – even the odd Disney song. Like its star performer, TWID works best when it blends old and new. Generous 'small plates' of cod and roasted duck had a French-accented allure that was heightened by their delicately flavoured accompaniments of Jerusalem artichoke and pickled cauliflower. And the hefty plateful of plump, tender scallops was worth starting a fork-fight over, especially with the unlikely but delicious addition of fresh raspberries. TWID's modish collection of vegan and raw food dishes felt a little less assured. The kimchi was the star of the show, resplendent in two dainty, cabbage-wrapped towers, and bursting with zesty flavour. By comparison, the slightly soggy stuffed mushroom had all the charisma of a diva caught in a rainstorm. And although tarty daubs of raspberry sauce made the raw chocolate cake look just as naughty as the divine salted caramel torte, its wholesome taste was a little frumpy. Still, it feels ungenerous to carp on about the occasional
Venue says: "Enjoy our succulent Sunday roast lamb with crispy roast potatoes, silky gravy and all the trimmings, every Sunday, for £12.50."