Where do you live in London?
'Hackney. I've been there for the last ten years and it's gone through a sort of transformation from rough to Walt Disney. I have a dog and I walk on London Fields every morning. I love the picnic area, I think it's really beautiful: all these people sitting on the ground, having a lovely time.'
Who is your London hero?
'Jeremy Corbyn. He used to be our MP in Islington. He's always been the same, whether an unknown MP in Highbury or now possibly a prime minister-in-waiting. I go along with pretty much everything with him – apart from the open vote on Trident, and the fact that he's not coming out 100 percent behind having a second referendum, but I think he could be persuaded. I think he's Britain's great white hope.'
What's your earliest memory of the city?
'It's of being a very small child – it must have been about 1951 – coming up to London with my mother and seeing a bomb site, and saying, "What's that?" It was probably somewhere near Victoria Street or one of the areas of the docks that had been so severely bombed. It's just a memory of what London was like after the war.'
What do you love about London?
'Cultural diversity, racial tolerance and density of cultural creative events. I've spent my life thinking: Where do I want to live? But I think it's really the only town in the world I don't find provincial, in some respects. It's on the cutting-edge of culture.'
Where would you go...
To be alone?
'The British Library. Or the V&A Library. If you've got a ticket, you can get out the most beautiful books. They exist in such rarity that there may not be another copy anywhere.'
To buy books?
'Donlon books in Broadway Market is one of my favourites. I used to love Zwemmers books on Charing Cross Road but that's long been closed. Donlon is kind of art, art theory film, photography and Broadway Books is more novels, classics, and contemporary writers, so we're quite well provided in the area.'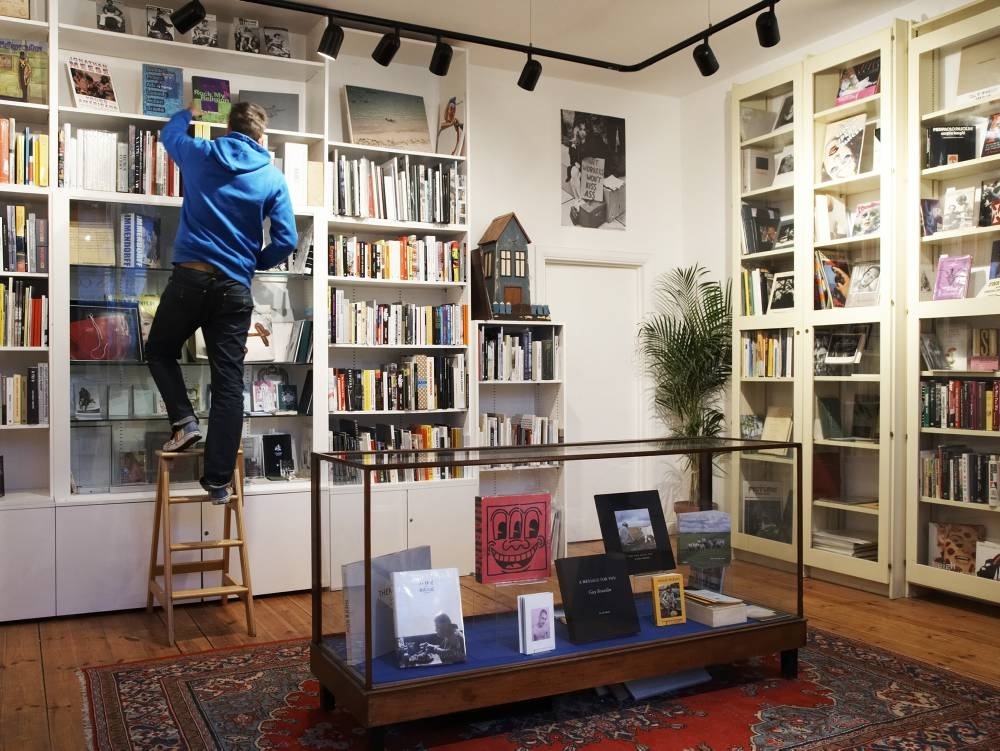 For a pint?
'The Prince George on Parkholme Road. They've had the good sense not to change anything.'
To hide?
'Maybe Hampstead Heath. There are parts of Hampstead that are just proper forest. But I don't like the view from Parliament Hill, and looking at the city, I'd rather be looking up from a valley without a human artefact in sight. I think so much of modern architecture is just designed by idiots, and not designed for the people that actually work in them, they are nothing about functionality or convenience or grace. They're they are just these rectangular objects, phalluses, not nice places to work.'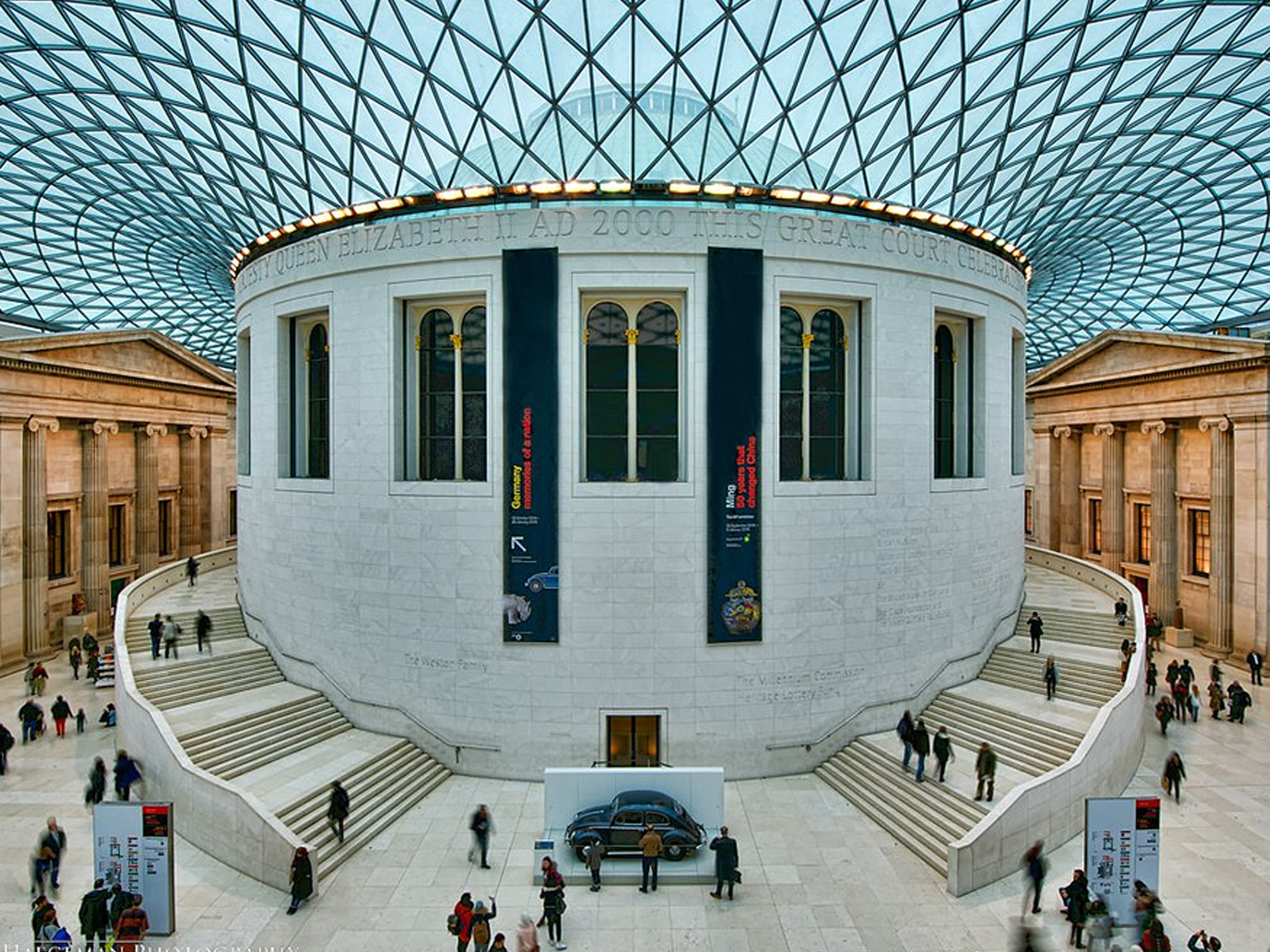 To learn something new?
'The British Museum, probably. My first career ambition was archaeologist. I love Greek, Roman domestic artefacts, one of my favourite things is a miniature roman bronze, about an inch high, of a rat playing a trumpet, I just find that absolutely ravishing. I regret not being a filmmaker, I'm jealous of people like Sofia Coppola. Why aren't there many any female directors, it's about 5 percent. It's so sad, what's wrong with us?'
For a cheap meal?
'Most of my favourite restaurants have closed down. But I love the Shanghai restaurant on Kingsland High Street, which I think has some of the best Chinese food in London. It was an old pie and eel shop: the front is all original tiles.'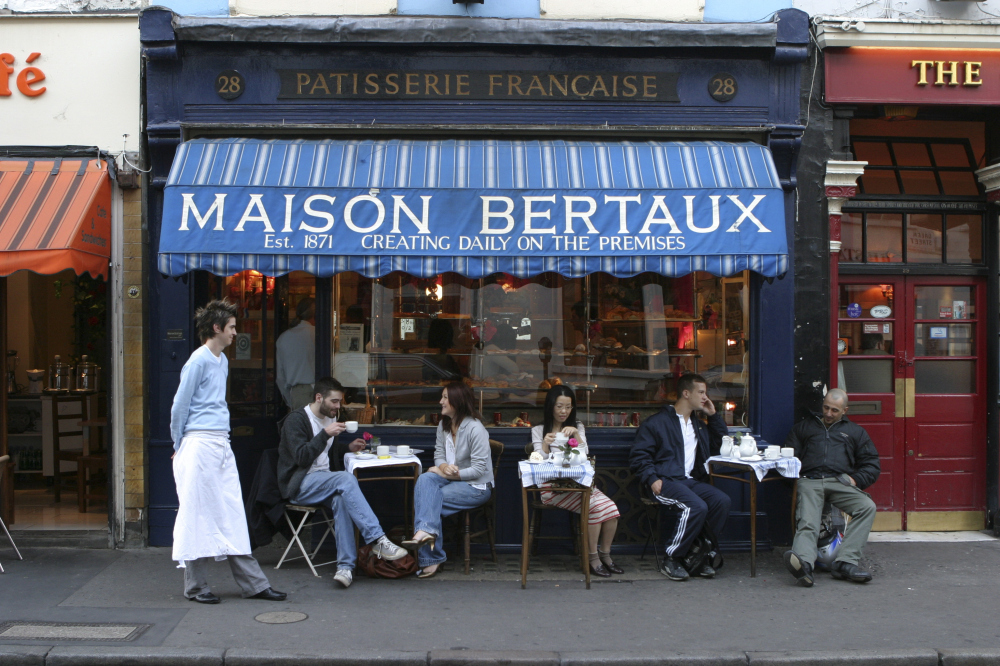 To reminisce?
'It's difficult, because I've lived in London for years, and so many of the places that we loved, like Soho, and the College in Saint Martins, it's all been so sanitised. Maybe Maison Bertaux on Greek Street, I used to go there when I was at college. I had no grant, so I could afford maybe a coffee and a bun for lunch. But it's very nostalgic. What's amazing it hasn't been redecorated, it's still the same paint 50 years ago, these beautiful French pastels, and it still makes the best croissants in London.'
To see a play?
'I'm not such a theatre person. I find at the theatre I can't suspend disbelief. And so I find it irritating.'
To shop?
'I hate shopping. I started making clothes for myself because I hated shopping. I am a big vintage person. I go to Spitalfields on a Thursday, Broadway Market on a Saturday, Portobello Road – at the Golborne Road end – on a Friday morning. You need to go on the dealer days.'
On a date?
'Sheekeys in St Martins court off Charing Cross Road. So intimate and elegant with fabulous food.'
Just two more. You've created so many well-known t-shirt slogans, which are you most proud of?
'Choose Love, because thanks to Asos it's raising tons of money for the refugees.'
Why do you think the t-shirt is so valuable?
'Once you've seen, it you've read it. You have no filter to protect yourself from the message it in your brain whether you like it or not. Hopefully it'll make you think and then do the right thing.'
'T-Shirt: Cult – Culture – Subversion', including designs by Katharine Hamnett, is at the Fashion and Textile Museum Fri Feb 9-May 6. London Bridge tube. £9.90.
RECOMMENDED: 8 London museum exhibitions to get really excited about in 2018.