Hackney area guide
Find the best restaurants, shops, pubs and things to do in Hackney – peruse the markets, explore the café scene and discover what there is to see and do in the area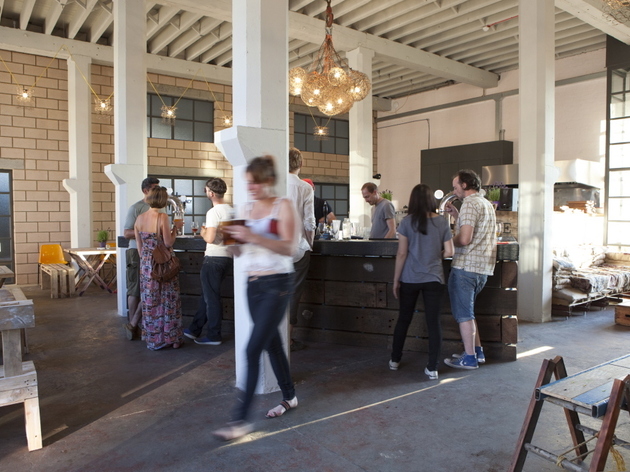 There's plenty to heart in Hackney, where high art and edgy innovation meet. There are flavours to savour from its lip-smacking restaurants, not to mention world-class coffees (Square Mile coffee beans, anyone?). Quirky, scruffy, sleek or hip – the area's bars and pubs suit whatever taste you're packing, as do its diversions (you're seriously spoilt for things to do). And if money's still burning a hole, Hackney's shops and markets sell temptation by the truckload, from vintage fabrics and designer must-haves to rare meats and artisanal bread.
What's your idea of Hackney heaven? Let us know in the comments.
Sponsored listing
Lady Chastity's Reserve, Hackney
This marvellously silly immersive team puzzle (a sort of cross between an escape game and the 'Mumsy' challenge in 'The Crystal Maze') has already spooked and amused many a team at its original venue in Battersea, but will now be challenging the people of Hackney from a dark corner of the People's Park Tavern.  It's from the Handmade Mysteries team that does this kind of thing at venues across London. They know what they're doing. Expect plenty of surreal slants to challenges that can be pretty, well, challenging, and don't be surprised to be surprised either - we're told the immersive elements can be pretty interesting.  They promise to let you out - or help you out - if you get really stuck but still, it might be best to bring some brains and leave your dumbass friends out of it. 
Venue says: "Venture through an hour of hilarious clue-solving as you and your team attempt to win Chastity's fabled aphrodisiac wine."