In pictures: the magnificent cemeteries of London
Each year, 80,000 Londoners shuffle off this mortal coil. Here are some of the places where they're laid to rest
They might not seem like obvious destinations for a day out in London, but the city's cemeteries really are rather spectacular. Swap an afternoon in one of London's parks for a wander through these grand and picturesque resting places.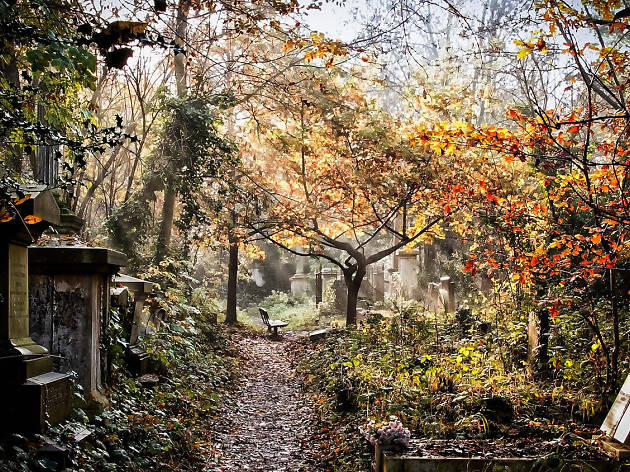 Fred Adams Photography
London's population reached a record high in 2017 – some 8.8 million people. But with so many lives, so come deaths.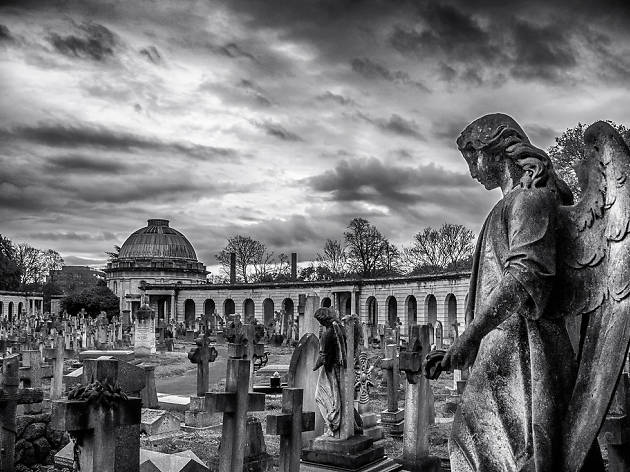 Lisa, Flickr
An angel looks over Brompton Park Cemetery
In London's earlier years, Londoners buried their dead in local churchyards scattered throughout the capital. But between 1800 and 1850, the population of London suddenly doubled from one million to two million.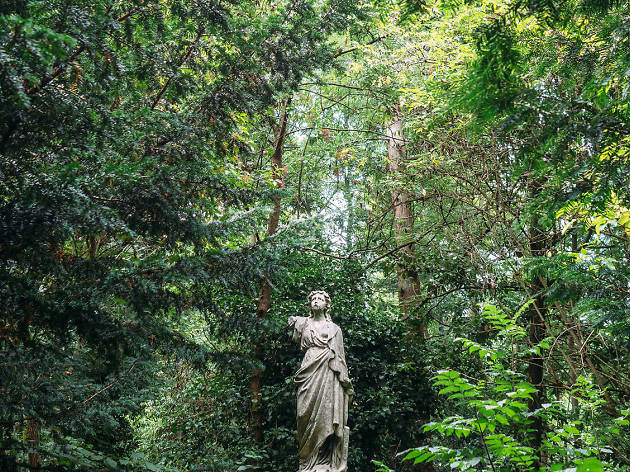 Andrew Ridley
A statue in Abney Park Cemetery
And more people meant, well, more corpses. And London's churchyards were full to bursting, while Industrial Revolution-era sanitation and overcrowding meant public health was an increasing concern.
Loz Pycock
Graves and graves and graves
Throughout the early 1800s, the Government ordered seven huge cemeteries to be built on what were then the outskirts of the city: Kensal Green, West Norwood, Highgate, Abney Park, Nunhead, Brompton and Tower Hamlets.
Flamenco Sun
Summer in Brompton Cemetery
Since then, these 'Magnificent Seven' cemeteries have interred over 1.6 million Londoners who have shuffled off the proverbial mortal coil.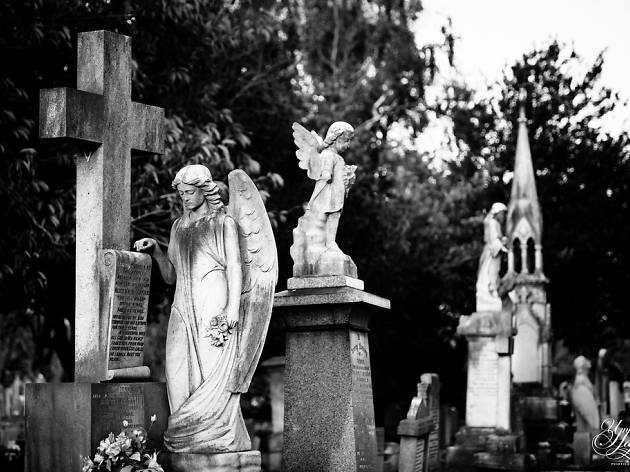 Umbreen Hafeez
Angel statues in Manor Park Cemetery
In each, there are large numbers of barely marked graves, interspersed with mighty mausoleams dedicated to the great and good of the Victorian era.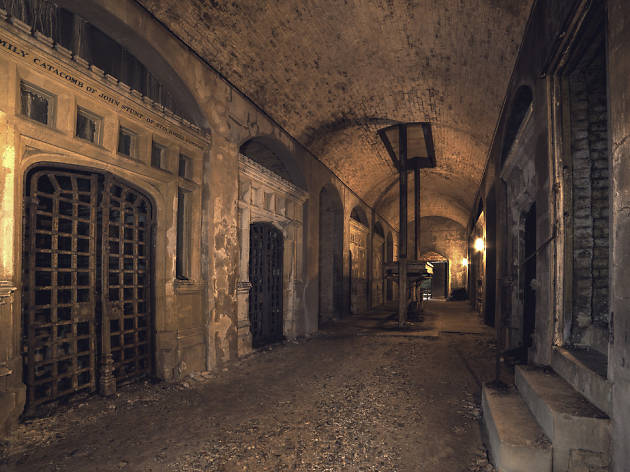 J Silver
Catacombs at West Norwood Cemetery
In some cemeteries, such as Kensal Green and West Norwood, there are also catacombs.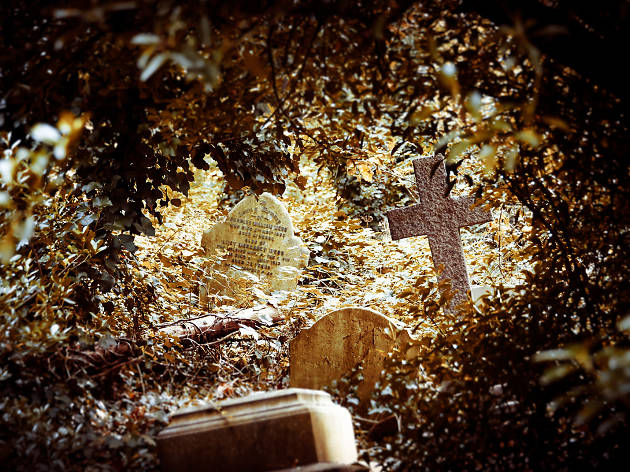 Simon Hadleigh-Sparks
Graves engulfed by foliage at Abney Park Cemetery
Each cemetery has contended with overcrowding and commercial pressures. As a result, many have temporarily or permanently closed to new burials, and during times of insolvency, become wildly overgrown.

Trusts or 'Friends' groups now seek to maintain the cemeteries, but the eruption of greenery that took place during intervals of neglect remains, lending a gothic atmosphere to certain areas.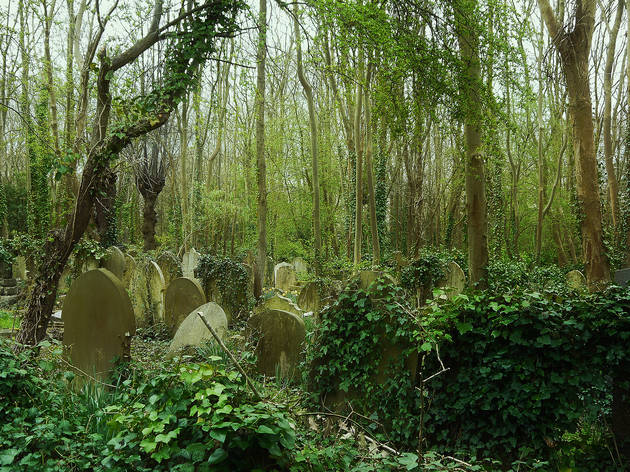 DncnH
Wilderness in Highgate Cemetery
These areas are also valued as natural urban habitats, home to a variety of bird species, foxes, and other animals grateful for a some decent undergrowth in the midst of the metropolis.


Flamenco Sun
Spring blossom over Brompton Cemetery
In the warmer months, however, the plantlife can be quite colourful. Some areas are now used as general parks and even host events.
Show more
More scary stuff
Great events to sink your fangs into
Snap up exclusive discounts in London
Time Out's handpicked deals — hurry, they won't be around for long...