London events calendar
Your month-by-month guide to the best events and cultural happenings in London over the year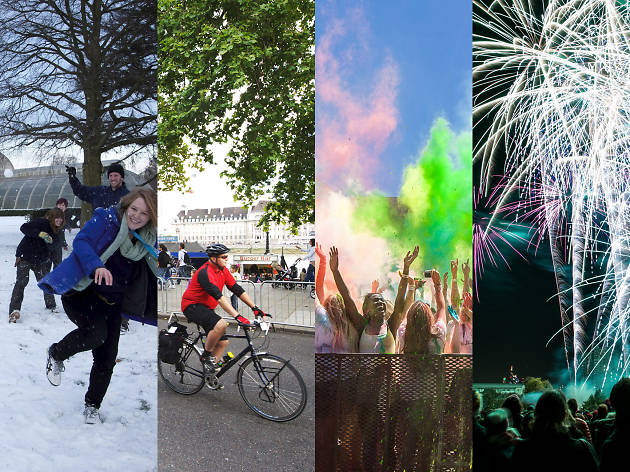 Here's your comprehensive guide to the biggest and best events and activities across London for the whole of 2017, from the best theatre openings to great new art exhibitions to the latest essential gigs and tons of other things to do around the city.
Sure, those summer months and even Christmas may seem far off at the moment, but get planning now using our monthly calendars and you'll be ahead of the game when it comes to booking tickets and knowing what to see over the year.
If you're looking for instant cultural gratification, just check our pick of things to do in London this week and over the weekend. Now, go forth and enjoy London!
The best events in London by month
Find things to do all year round
Sponsored listing
Scoop
Voluptuous folds of colourful gelato undulate across Scoop's freezer cabinet like rows of love handles. If you can settle on just one, you're possibly not human. Scoop has been wowing Londoners with first-rate gelato since its first slip of a shop opened in Covent Garden. Expansion has been slow and modest; now there's also an appealing Soho parlour (with more tables) and another in South Ken. Flavours are classic Italian (biscotto, fiordilatte, malaga, pistachio), but made from brag-worthy ingredients including Tonda Gentile hazelnuts from Piedmont, Sicilian black cherries and a changing range of single-origin chocolates and coffees. It's always hard to resist the cioccolato extra fondente sorbet, which is super-dark rather than bitter in taste and far smoother than a chocolate bar. Sugar seekers should try the coconut gelato. We like the choice of cones and friendly service too. There are a few sweet pies, cakes and meringues in the window, and you can also order crêpes, waffles and vegan churros.