London events calendar
Your month-by-month guide to the best events and cultural happenings in London over the year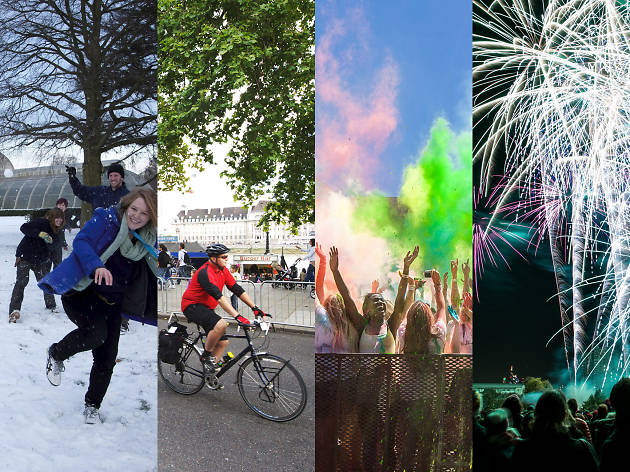 Here's your comprehensive guide to the biggest and best events and activities across London for the whole of 2017, from the best theatre openings to great new art exhibitions to the latest essential gigs and tons of other things to do around the city.
Sure, those summer months and even Christmas may seem far off at the moment, but get planning now using our monthly calendars and you'll be ahead of the game when it comes to booking tickets and knowing what to see over the year.
If you're looking for instant cultural gratification, just check our pick of things to do in London this week and over the weekend. Now, go forth and enjoy London!
The best events in London by month
Find things to do all year round
Sponsored listing
Coq d'Argent Bar & Grill
Located at 1 Poultry on a rooftop, this classic French restaurant offers up a seasonal menu with the chance to look out at London's skyline whilst dining.  Round the corner from St Paul's, it could be seen as a city boy haunt, however, the approachable grill menu isn't too daunting, with a large selection of fruits de mer and reasonably priced starters. Despite the a-la-carte mains being rather pricey, there's an affordable set menu of £25 for three courses available in the grill. The bar menu is incredibly extensive, with wines from almost every region of France as well as worldwide. On Mondays selected bottles are also available at retail price to kick-start your week.