London events calendar
Your month-by-month guide to the best events and cultural happenings in London over the year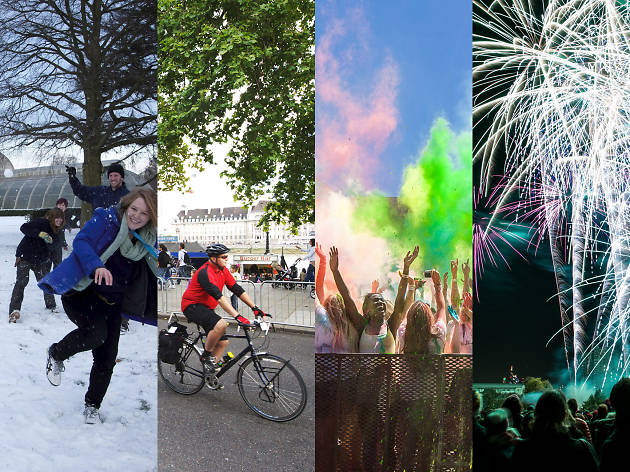 Here's your comprehensive guide to the biggest and best events and activities across London for the whole of 2017, from the best theatre openings to great new art exhibitions to the latest essential gigs and tons of other things to do around the city.
Sure, those summer months and even Christmas may seem far off at the moment, but get planning now using our monthly calendars and you'll be ahead of the game when it comes to booking tickets and knowing what to see over the year.
If you're looking for instant cultural gratification, just check our pick of things to do in London this week and over the weekend. Now, go forth and enjoy London!
The best events in London by month
Find things to do all year round
Sponsored listing
Carlsberg Sports Bar
If Carlsberg did sports bars... well, you can find out for yourself if you like. They've given their name to this bar at the Empire Casino in Leicester Square, furnishing it with two giant screens and another 14 smaller ones dotted around, showing Premier League football, cricket, NFL, Aussie Rules football and no doubt a lot more.  Thankfully it's not just Carlsberg on the drinks list – San Miguel, Guinness, Somersby Cider also feature, alongside a short wine list and a range of cocktails. The food selection is heavily influenced by the States – think burgers, hot dogs, nachos, chicken wings and American pretzels served with dips. Steaks, fish and chips, sandwiches and some salads also feature.