Olympic Park area guide
Keep busy in E20 with Time Out's guide to restaurants, bars, pubs and things to do around the Olympic Park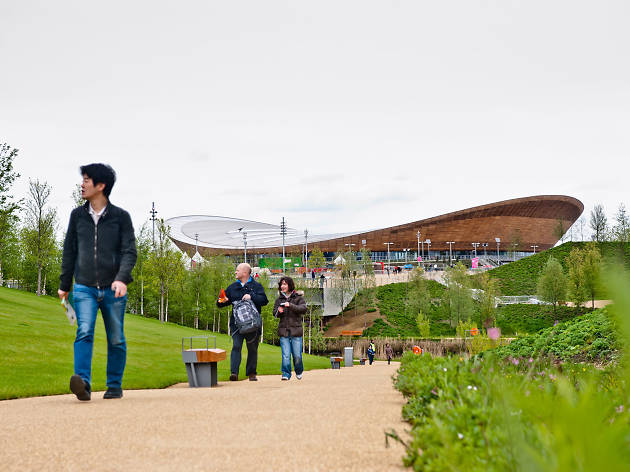 As London's newest postcode, E20 (playfully shared with the fictional Walford of 'EastEnders' fame) is as shiny and culturally anodyne as you'd expect. Some of the gleaming rows of modern apartment blocks were used by athletes as accommodation for the 2012 Olympics, so you never know; your room might be the one in which Usain Bolt celebrated his 100m victory with the Swedish handball team and some cardboard boxes. Westfield is just a hop skip and a jump away, packed full of eateries with a smattering of bars, too. Not forgetting the specially landscaped park and wetlands are a lovely, wildlife-rich place for a serene wander. Get in now.
Things to do in Olympic Park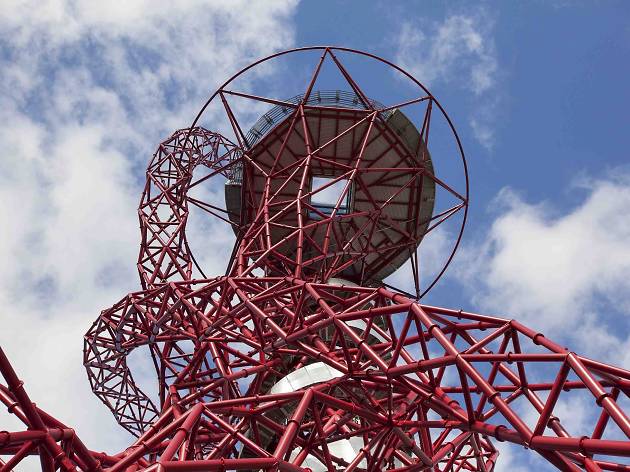 ArcelorMittal Orbit
The curly-wurly red scaffolding tower lords it over the Queen Elizabeth Olympic Park from its position right alongside the Olympic Stadium. Designed by the artist Anish Kapoor and structural engineer Cecil Balmond, it stands 114.5m (376ft) tall – with lifts (and a 455-step staircase) up to two platforms from which you take in the interesting, if not entirely spectacular, view ­– The Shard, St Paul's and the Wembley arches are all very much on the skyline. There are also two of Kapoor's entertaining distorting mirrors inside and some newly installed digital telescopes so that you can get closer to the views.
Book online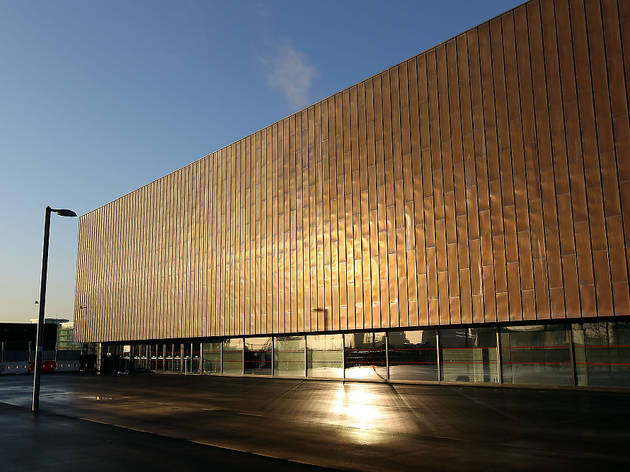 Copper Box Arena
This sporting venue, home to the handball, modern pentathlon fencing and goalball events during the 2012 Olympic Games, can seat up to 7,500 spectators. The building, which was the first of the Queen Elizabeth Olympic Park venues to open to the public, gets its name from its arresting exterior appearance; the sustainable design is clad in copper, which will develop a rich colour as it ages. The Copperbox is equipped to host a range of sports including basketball, wheelchair basketball, handball, volleyball, netball, fencing, badminton and gymnastics. It is now home to a number of resident clubs including the London Lions Basketball Team (book tickets for their fixtures here). The venue is also open to the public who can use the gym facilities, take part in exercise classes, including yoga, pilates and box fit, and visit the café.