Heads up! We're working hard to be accurate – but these are unusual times, so please always check before heading out.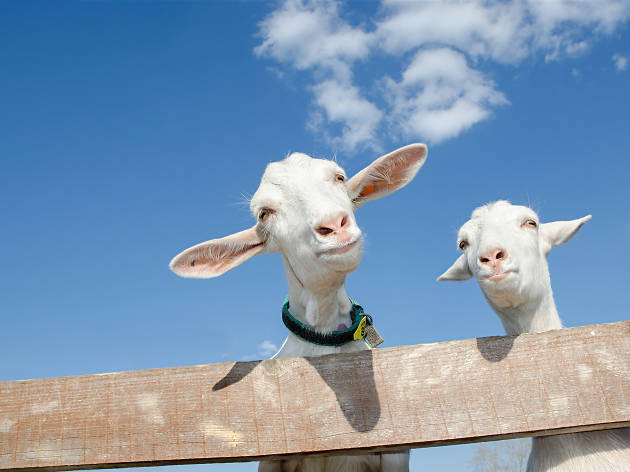 The best day trips from London for animal lovers
After some animal magic? Wander out of London for butterflies, big cats and some proper monkey business
Apart from Banksy's graffiti rats, the odd urban fox and the food-thieving pigeons of Trafalgar Square, London's not really famous for its wildlife. Sure, we've got the London Aquarium, the London Zoo and some cute city farms, but much more of the animal kingdom exists beyond the M25.
With that in mind, we've collected some of the best day trips from London for animal lovers. Love all things great, small, exotic and fluffy? Here's are the wildest attractions near London that are worth leaving your natural habitat for.
RECOMMENDED: the best day trips from London
10 amazing excursions for animal lovers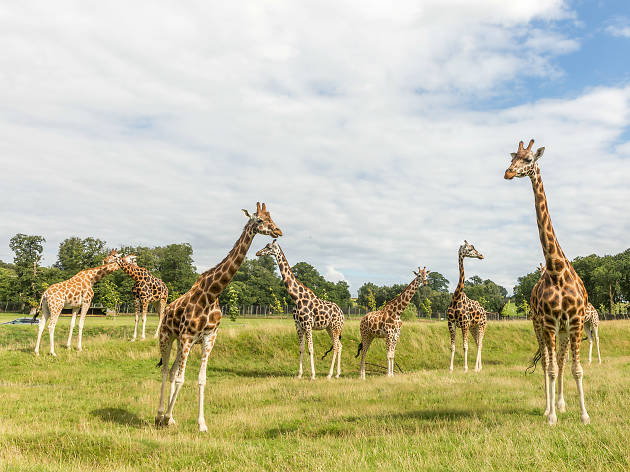 1. Woburn Safari, Bedfordshire
A trip to Woburn Safari is an interactive experience, and many a visitor has had to repair their car's windscreen wipers after passing through the monkey enclosure too slowly. The so-called safari 'stars' include porcupines, tortoises, elephants, white rhinos, and black bears. There are also lions, tigers, wolves, giraffes and zebras too, among many many more exotic species. Best of all, Woburn Safari is but an hour and a half from London. Winner.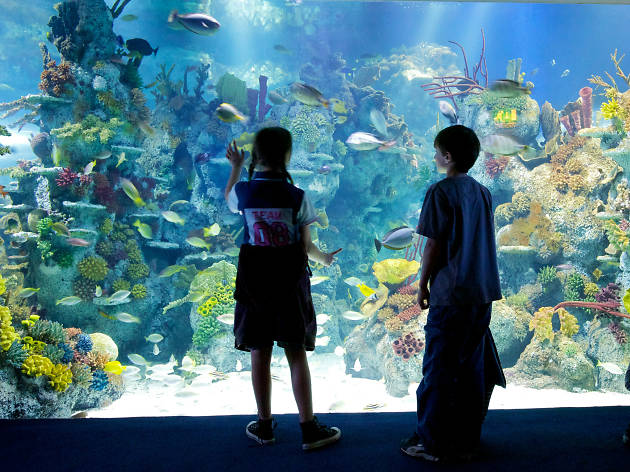 2. Bristol Aquarium, Bristol
Bristol Aquarium is the only one in the UK to feature a botanical house (or 'Urban Jungle'), where visitors can spy exotic plant and tree species alongside open pools of terrapins and freshwater fish. The popular 'Bay of Rays' includes an underwater tunnel where kids and adults alike can watch sharks sailing over their heads, while last year a giant Pacific octopus became a new star attraction. The aquarium's spectacular Coral Seas display is something of a centrepiece, and is home to over 250 marine animals including a leopard shark.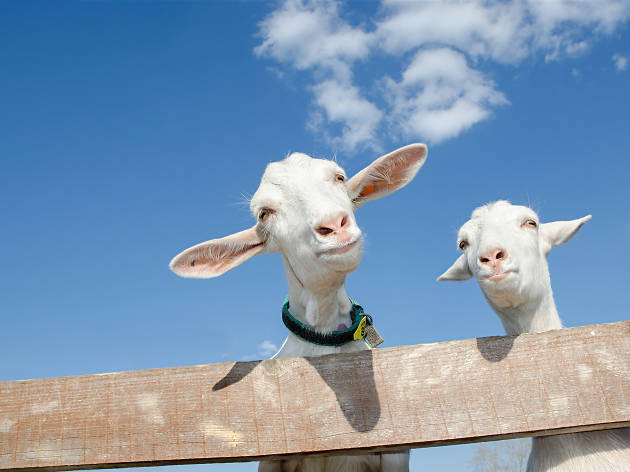 3. Buttercups Sanctuary for Goats, Kent
This sweetly-named sanctuary in Kent is a total winner for goat lovers, with around 140 of the bleaters on site. Buttercups Sanctuary originally started in 1989 when couple Bob and Valerie Hitch took two unwanted goats into their care. It quickly became apparent that many more urgently needed a home, and Buttercups Sanctuary subsequently became a registered charity. There is no charge to visit the but donations are welcomed, and various activities (including guided goat-walking) are offered with a fee. Dream day out, no?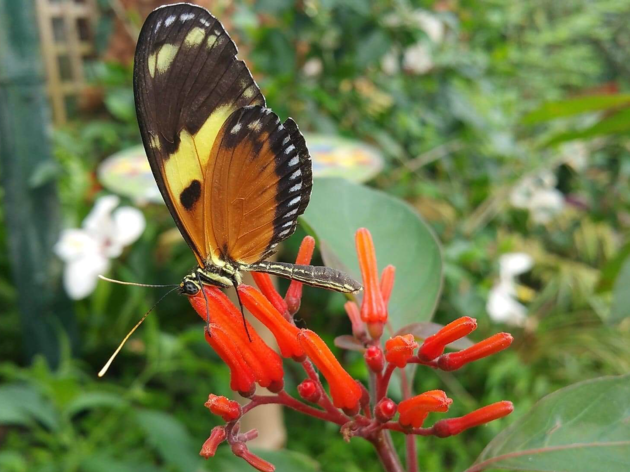 4. Butterfly Farm, Warwickshire
Free flying, kaleidoscopic butterflies and birds are the main draw at this popular Stratford-upon-Avon attraction. But there is more to be seen, including fish-filled pools, spectacular glass displays of live creepy crawlies and a room housing caterpillars, eggs and specialist plants for butterfly breeding. Come on a rainy day for some well-earned escapism – once inside the farm's landscaped tropical greenhouse you might momentarily forget that you're actually in the West Midlands. Heaven.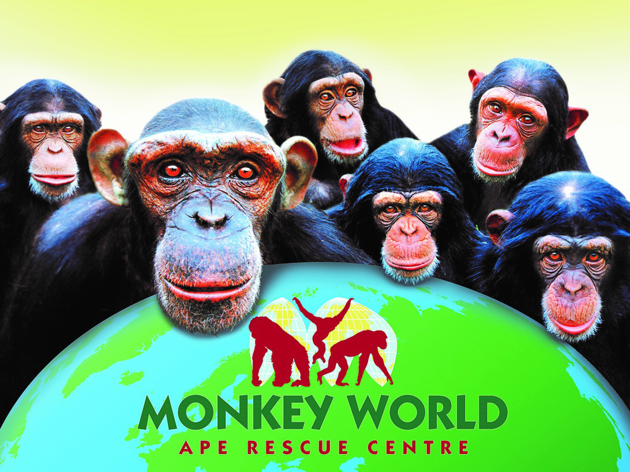 There are 20 different species of primate roaming around at Monkeyworld and many inhabitants have been rescued from cruel treatment or neglect. Indoor and outdoor living areas provide plenty of space for chimps to ramble about, and enclosures are generally expanded, developed and 'redecorated' each year. Visitors are allowed to amble through 65 acres of parkland spotting gibbons, orangutans, gibbons, spider monkeys and more. Happy days.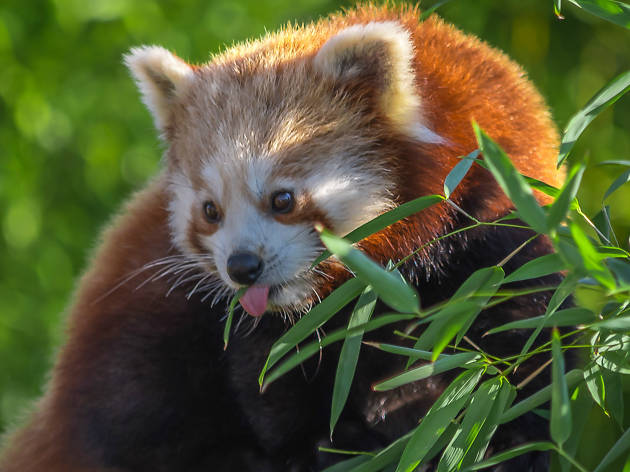 6. Paradise Wildlife Park, Hertfordshire
This family-run zoo is home to over 500 animals. It's is unusual in that it includes both farmyard and exotic animals – so endangered big cats like snow leopards and white tigers occupy one area and goats, sheep, pigs and chickens another. The park is also inhabited by the UK's largest collection of small monkeys – head to the tropical rainforest house to spot these alongside sloths and armadillos. Red pandas, meerkats and wallabies are a cute counterpart to the occupants of the Angkor Reptile Temple: 'Optimus Prime', the largest Anaconda in the UK, plus alligators, spiders, bugs, beetles and lizards. Paradise indeed.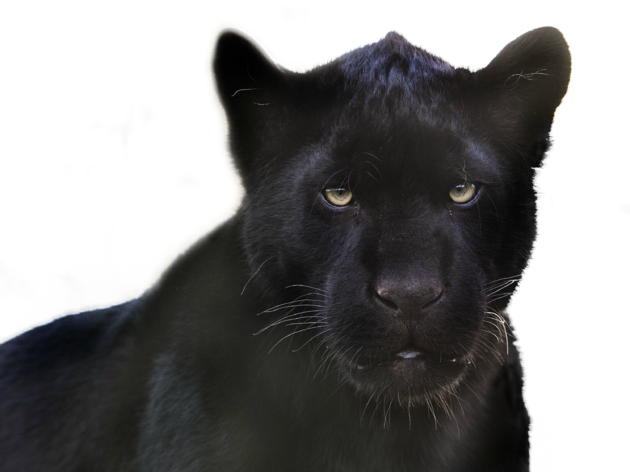 7. The Big Cat Sanctuary, Kent
Love cats? Supersize your feline obsession with a visit to the Big Cat Sanctuary. It's a conservation charity first, attraction second, so they restrict visits to appointment only, which helps to keep numbers down. Willing to splash a bit of cash? Bag an 'Overnight Big Cat Safari Experience', which allows you to stay on the sanctuary's grounds. Photography courses are also offered, as well as opportunities to (safely) interact directly with the cats, from pumas, lynx, and cheetahs to leopards, lions and tigers.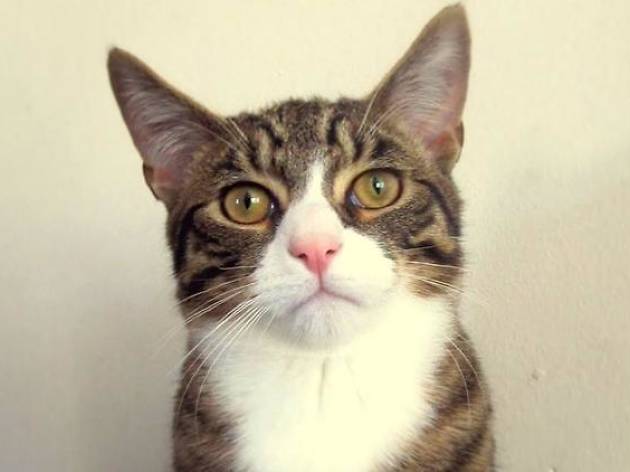 8. National Cats Adoption Centre, Sussex
The National Cats Adoption Centre is the UK's largest cat rehoming centre. At any one time this charity might look after up to 200 cats and kittens. An onsite veterinary clinic ensures that feline friends are given a clean bill of health before being rehomed. It's a must for prospective cat owners, but the centre is also home to a donkey paddock, a nature trail, a charming cafe and a shop, run by volunteers and stuffed full of all the cat merch you could ever need.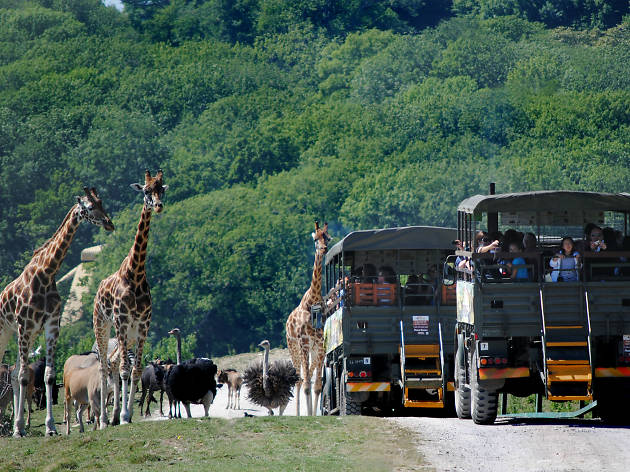 Spend a day wandering around this wildlife park and you'll be globetrotting without having to step foot in a departure lounge. You'll encounter amazing animals from across Africa, Asia and South America, including lions, zebras and the only giraffes in Kent. If you're looking to get a little more up close and personal, you can book to stay overnight in one of the animal lodges. Wake up next to giraffes and bears - or if big cats are more your thing, spend a night in a Tiger lodge, where you'll sleep a whisker away from the giant, furry felines. Seriously - all that separates you from them is a pane of glass.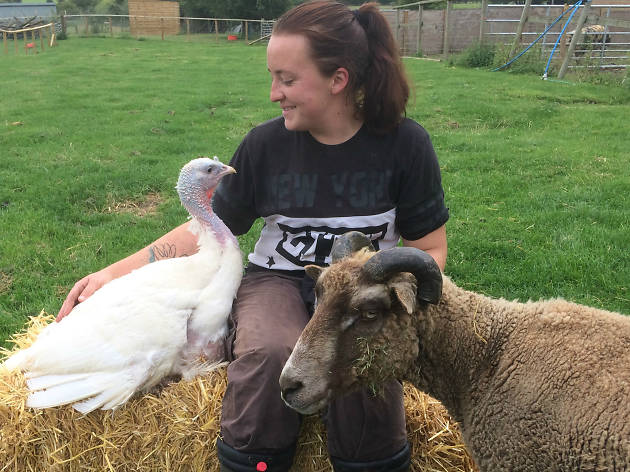 10. The Farm Animal Sanctuary, Worcestershire
The Farm Animal Sanctuary came about when founder Janet Taylor began purchasing vulnerable and neglected cows, lambs and battery hens, providing the veterinary care, comfort and food required to nurse them back to health. Twenty-five years later, the sanctuary is home to some 530 animals: sheep, cattle, pigs, ponies, horses, rabbits, cats, dogs, budgies, ducks, hens and cockerels – plus a donkey and a parrot. Open to supporters from May-August, but by appointment only and on selected open days. For more information contact info@thefarmanimalsanctuary.co.uk.
Fancy some farmyard fun?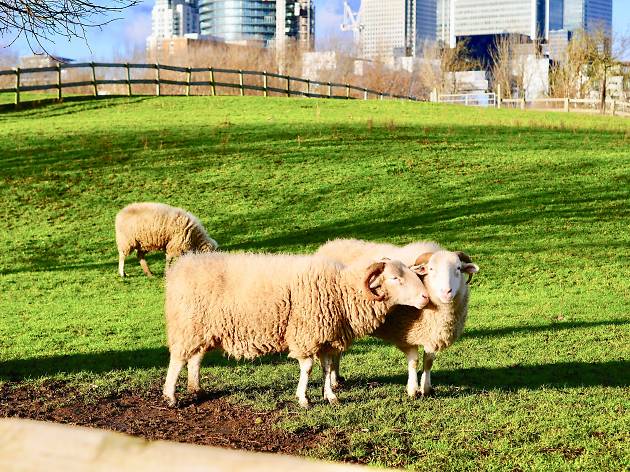 Fancy some farmyard fun? Get your wellies on and muck in at one of London's farms