'Fresh Meat' series three: Jack Whitehall interview
The actor reveals what he looks for in a housemate, which 'Fresh Meat' co-star he'd most like to live with and his thoughts on London living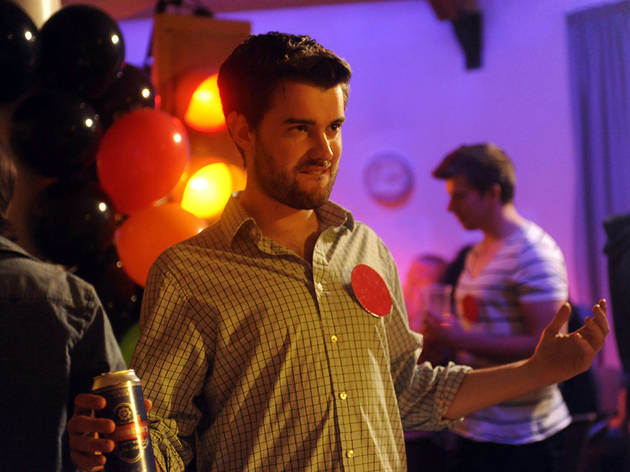 If you lived together, how would that work out?
'
Greg
would be the big poppa bear.
Joe
would be a bitch. "Joe Thomas is a little bitch." That's a direct quote for Time Out. He'd get all the bad jobs.'

Who from the cast would you live with?
'
Kimberley
's quite homely, she'd be nice. Very good at dinner. She grew up in a traditional Welsh family of with 15 brothers or something, so she'd be good at dealing with us. Greg would turn into a 1950s misogynist'.

If you were interviewing for a new housemate, what would you need to know?
'What are your darkest thoughts? How close were you to your mother? Are you a murderer? Basically, a psychological analysis. And I wouldn't want a vegan. No serial killers and no vegans. I lived with a vegan at university and he used to make the most disgusting vegan curries. God, the smell coming from the toilet… There was a Chernobyl-style evacuation of the house when he went to the loo.'
How would you sell yourself as a housemate?
'My major advantage is that I will watch anything on TV – it doesn't matter what. I'm obsessed with "The Big Reunion". It's the best show I've ever seen – better than "The Sopranos", although quite similar in terms of storylines and pacing. There was a moment when Spike from 911 twisted his ankle and thought he was going to miss the show, and I nearly cried.'

Any bad habits?
'Greg and I are both quite hairy. The plughole of a shower is not that pleasant when we're around. And I'm too generous – sometimes I don't think about myself enough. It's all about everyone else for me – I give so much to charity.'

Which areas of London would you fancy living in and want to avoid?
'I'd like to be cool enough to live in east London. I'm talking old school, Shoreditch – I'd be really scared to live there. I've been out with the Primrose Hill set, but it's a bit old hat now. There needs to be a new set. The Homerton set: we're all going to wear statement spectacles and ironic espadrilles. I might try and bring back top hats and tails as well. The Bullingdon Club, straight outta Compton. Drive-bys in Volvos.'
'Fresh Meat' starts Monday November 4, 10pm, Channel 4. Also available from October 28 on 4OD.
Read our review of 'Fresh Meat'
It takes a little while to get going, but it's never less than supremely watchable, with all the series plotlines neatly established, a promising newbie in home-schooled fresher Candice (Faye Marsay, late of 'The White Queen') and the cast slipping into their roles with consumate ease.
Read more
See the full 'Fresh Meat' review
Sponsored listing
Opera Tavern
Despite growing competition, the Opera Tavern remains one of Covent Garden's best dining options and among London's top tapas restaurants. Formerly a pub, it's split into a slightly charmless upstairs restaurant and a cosy, mirror-backed bar at street level. The latter has been stylishly updated with chocolate leather bar stools, copper spotlights and an open grill; the main kitchen is in the beer cellar. The Spanish-Italian menu is kept fresh with regular specials. The signature burger of juicy ibérico pork and foie gras remains deservedly popular, though more inventive combinations better showcase the kitchen's delicate touch and careful sourcing of ingredients. Char-coated venison was enlivened by jerusalem artichoke, pickled walnuts and truffle, while the natural sweetness of scallops (served in the shell) was balanced by a feather-light pea, fennel and mint purée. Watch out, though: portions are dainty and it's easy to rack up a hefty bill. The Spanish and Italian wine list is well curated; smooth and nutty manzanilla pasada is the ideal aperitif for sherry sceptics. Little touches such as allowing diners a taste before committing to a glass exemplify the sophisticated, amiable service. Opera Tavern is part of the Salt Yard Group, along with Dehesa in Soho and Salt Yard in Fitzrovia.  
Venue says: "Heading to the theatre in Covent Garden this month? Our tapas menu of small plates is perfect for a quick pre-theatre or post-theatre meal!"