The best day drinking spots in Los Angeles
A guide to best day drinking spots in Los Angeles, from laid-back breweries to upscale rooftop bars and more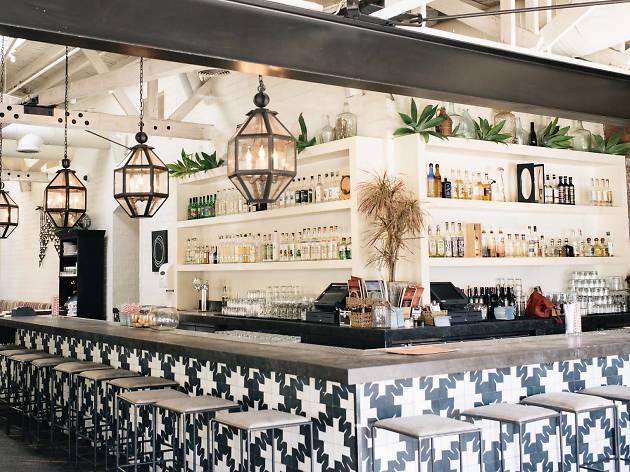 Who said cocktails and beer flights were only reserved for late-night outings? Not in sunny Southern California. If you're looking for the perfect spot to enjoy your boozy afternoon pick-me-up, you're in luck. Beyond boasting some of the best rooftop bars and beer gardens around, Los Angeles is home to plenty of restaurants and bars that'll quench your thirst for midday lounging—cocktail in hand. Whether you want to sip on margaritas in the heart of Downtown L.A. or head to the beach and enjoy a midday ale just steps away from the Pacific, L.A. has tons of cool hangouts to fulfill your day drinking dreams. From casual, low-key breweries to upscale rooftop bars, let this be your guide to the best day drinking spots in Los Angeles.
Best day drinking spots in L.A.
Looking to transition from day drinking spots to nighttime hangouts?
Sure, there's plenty of great day drinking spots for an afternoon cocktail, but when it comes to hitting up the local watering holes after sundown, the options are endless. Whether you want a PBR at an Eastside dive bar, seek an expertly-made old-fashioned at a swanky cocktail bar or crave drinks with a view, we've tippled and quaffed at the city's watering holes to give you the best bars in Los Angeles. Now for the hard part: picking one. Good luck!