We narrowed down L.A.'s delectable burgers to 50 of the best, and then asked you to vote on your favorites. Now, you'll be able to taste the 11 top contenders at Sunday's Battle of the Burger, presented by Guinness Blonde.
This weekend, your picks will compete bun-to-bun during a tasting event at La Plaza de Cultura y Artes. Eat your way through standout patties and cast your vote to crown the champ at Time Out Los Angeles's Battle of the Burger presented by Guinness Blonde.
Tickets are on sale now for $30, which get you a taste of every single burger below, along with scoops from Blast Ice Cream, a Cholula Hot Sauce flavor station, street corn salad from Pollo Campero and salt brine Kennebec fries from Harlowe's French Dip.
Beacon Echo Park
Wagyu Burger
Savor this plump American-wagyu patty, topped with melted brie, caramelized sweet onions and roasted garlic aioli on a brioche bun.
---
Belcampo
The Belcampo Burger
Belcampo's thick grass-fed patty comes topped with cheddar, caramelized onions, butter lettuce and house sauce.
---
Cassell's Hamburgers
Patty Melt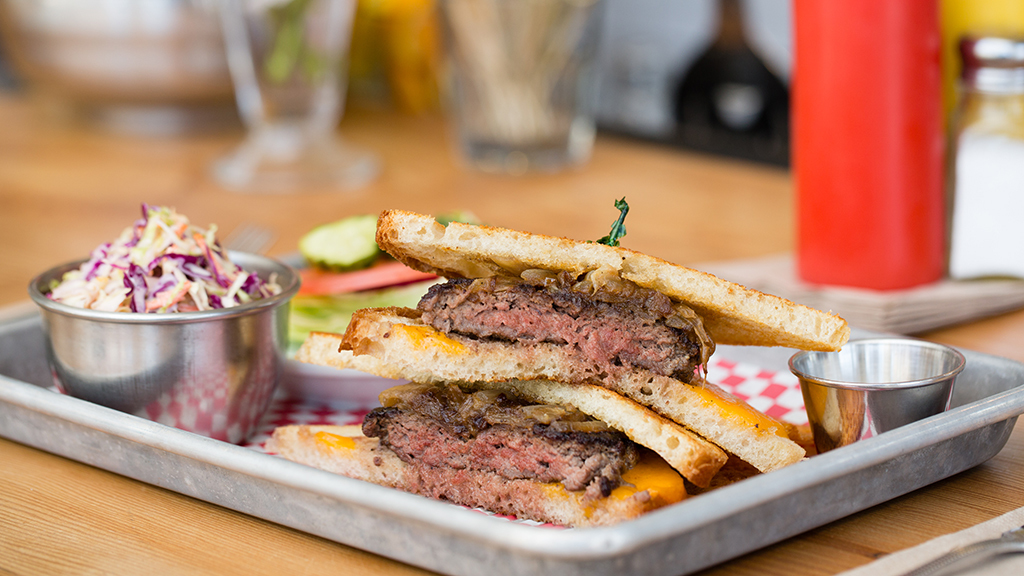 This throwback burger is served on toasted rye bread, with a beef patty, swiss cheese, grilled onions and mustardy-mayo.
---
The Counter
Bison is Gouda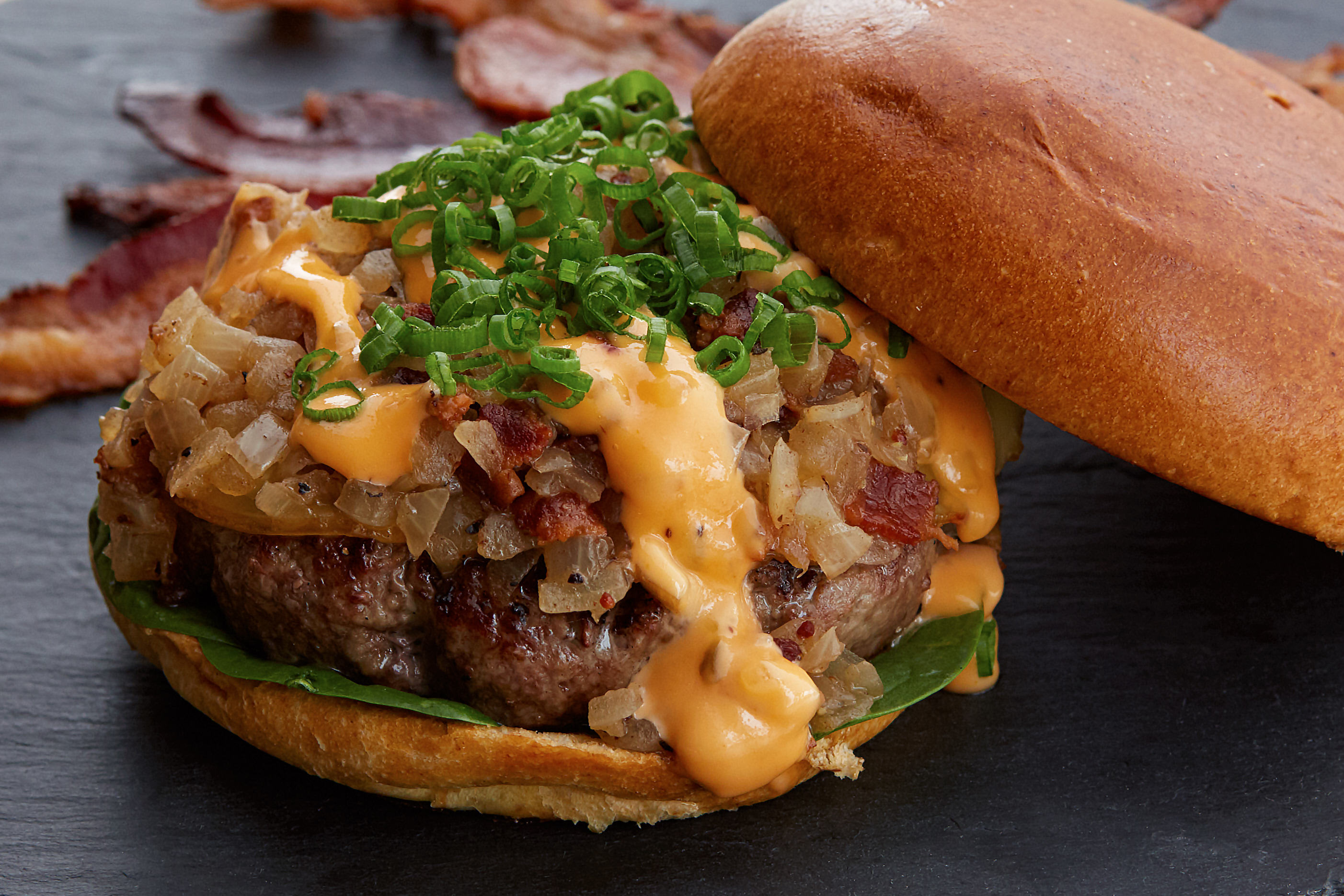 As the name implies, this burger mixes organic, ground bison meat and smoked gouda, as well as a bacon-onion jam, Thousand Island dressing, scallions and baby spinach, all sandwiched between a brioche bun.
---
Everson Royce Bar
The Single Burger
Simplicity at its finest: a single ground-chuck patty made from prime beef covered in stringy, melty Tillamook cheddar with a dash of salt and pepper on an egg brioche bun.
---
Grill 'Em All
Napalm Death
The most metal burger around comes with cream cheese, pickled jalapeño, Sriracha, cheddar-stuffed jalapeño poppers, pepper jack cheese and habanero aioli.
---
Haché LA
Karma Burger
This all-American take comes with ground fresh angus steak, American cheese, lettuce, tomatoes, onions and Karma sauce (a variant of Thousand Island dressing).
---
Lock & Key
Big Burger
This bar's Angus beef patty comes with whiskey spicy bacon, egg, beer cheese, caramelized onions, fresh heirloom tomatoes, wild arugula, dill pickles and vegan chipotle aioli.
---
The Oinkster
The Royale
Prepare yourself for an Angus beef patty topped with cheese, house-cured pastrami, applewood smoked bacon and house-made chili and Cholula aioli served on a seeded bun with lettuce, tomato, pickle, onion and Thousand Island dressing.
---
Pono Burger
The Kuawa Crunch
This Hawaiian-inspired grass-fed beef patty comes topped with Hook's one-year-aged cheddar cheese, purple potato chips, lettuce, coleslaw and Cholula guava rum sauce.
---
Slater's 50/50
The Signature 50/50
A half-beef, half-bacon patty comes topped with pepper jack cheese, chipotle mayo, avocado mash and an over easy egg on a brioche bun.