Cargo shorts? Check. The same T-shirt from Target in five different colors? Check. My comfiest pair of cross trainers? Check. This is what it's like packing for Coachella when you're the most uncool attendee at the festival.
I'm a function over style guy when it comes to festival couture. The only thing to adorn my face is SPF 50. I keep jeans and a hoodie in my locker because I don't want to get chilly at night. And yes, I'm well aware that cargo shorts fall somewhere between fashion faux pas and dad attire, but where else can I stuff my earplugs, pain relievers and extra socks?
To be fair, part of my Coachella squareness comes from covering festivals as a writer. I need to file stories and stay sharp for interviews, so the only pills I'm packing with me to the desert are preventative heartburn medication and a fresh bottle of acetaminophen. But even without those professional duties, I'd still have next to no interest in day drinking under the scorching Coachella Valley sun—unless it's, say, in an air conditioned tiki bar.
Those are just the realities and consequences of bingeing and abusing an aging body at a music festival. By the way, I'm only 28. Yes, 28, an otherwise spry age that would only be considered "old" in a competition TV show audience, at a YouTuber convention and at Coachella.
According to AEG, 73% of Coachella's attendees are between the ages of 18 and 34. While that barely nudges me toward the mature end of the range, a visual survey of the crowds at Coachella suggests that most of those attendees skew toward the younger limit. Moreover, after covering concerts and music festivals for the past decade, I've had that sudden realization that I'm now older than most of the buzz bands and club-filling DJs on the lineup. It's the same "I feel bad about myself" pity I get from watching the Olympics.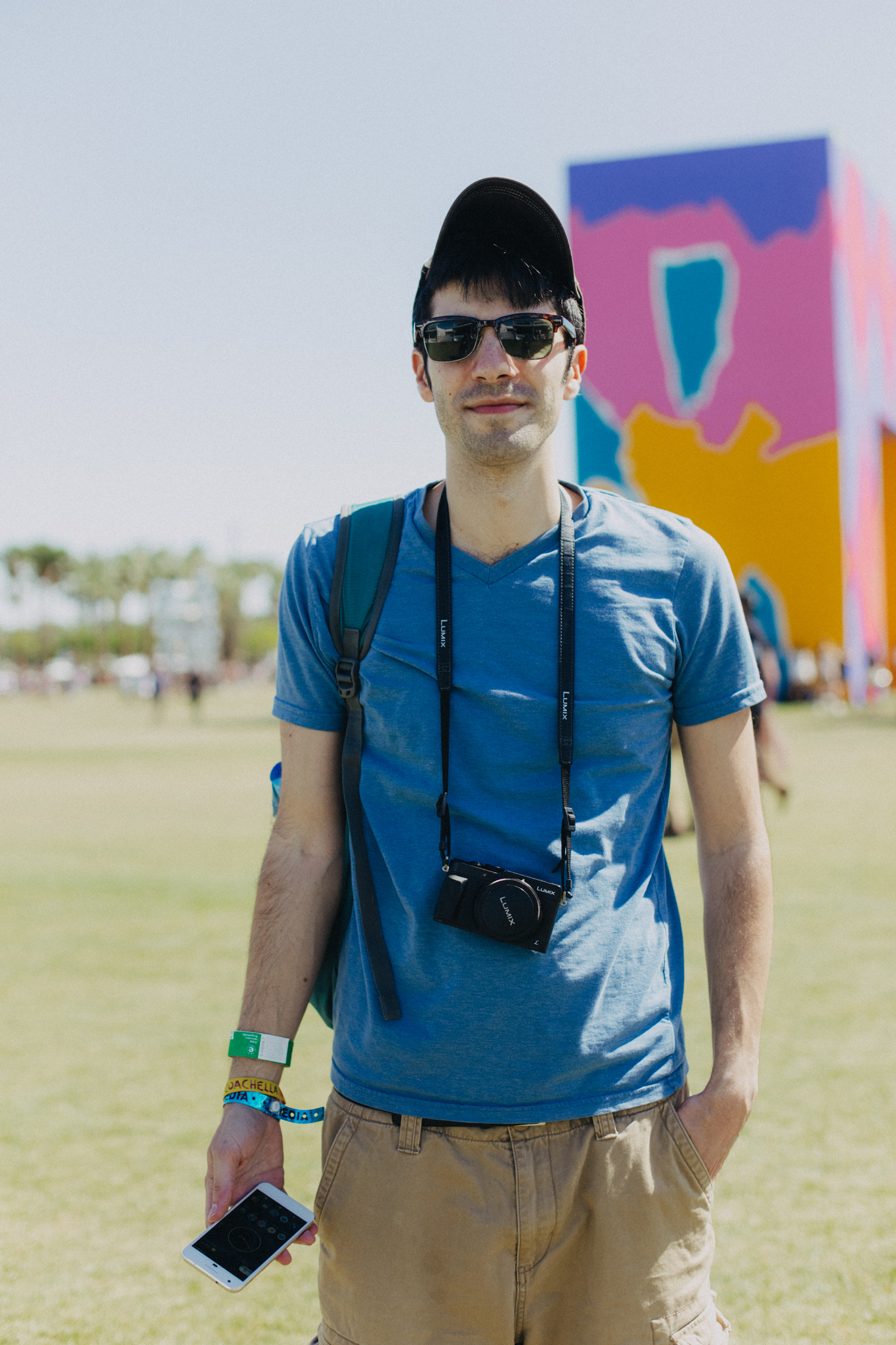 Being an adult at a glorified sleepaway camp does have its advantages, though. I'm just fine with standing toward the back of the crowd. The 21-and-up areas at least somewhat thin the hordes. And I can imbibe all of the wine at Outstanding in the Field—and then deal with the headache about halfway through the evening's headliner.
To be clear, I'm not bitter about all of the kids at Coachella—I only wish I could've attended something similar when I was 16. It's just that, there's no clearer moment than the middle of a DJ Snake set that I'm not one of those kids anymore. I'll refer to last year's headliner LCD Soundsystem—itself a red flag of being one of the relative old timers—and "Losing My Edge": "I hear everybody that you know is more relevant than everybody that I know." No matter how much I may keep up with music, Justice will always be my idea of a dance party over Marshmello. Hans Zimmer's medley of motion picture scores is infinitely more exciting than DJ Khaled's parade of sort-of-special guests. I'd rather sit on the grass for Bon Iver (save for the painfully cheesy "Beth/Rest") than squeeze into the Sahara tent for Martin Garrix. Come to think of it, all three of those latter examples played in the Sahara tent; clearly, I'm just not cool enough to hang there.
I might not look or feel like the teenagers at Coachella. I wish I could cry at the very sight of my favorite musician and let out a euphoric "Coachella!" upon entering the festival grounds. Sunburns aside, I'm somewhat jealous of the freedom of walking around in nothing but your half-naked ageless skin.
But Coachella is still an amazing place to regress, indulge and have fun without any judgment, no matter your age. Nobody will knock me for taking a selfie in front of a phallic Dr. Seuss sculpture, trying to sing along to "Bad and Boujee," hamming it up in front of the camera, standing in line for a colorful dessert on a stick or for Instagramming my entire meal. And for that, I have to thank all of the cool kids.
Want more? Sign up here to stay in the know.