The best sex scenes in film
Outside of porn flicks, these are the lustiest lovemaking scenes on film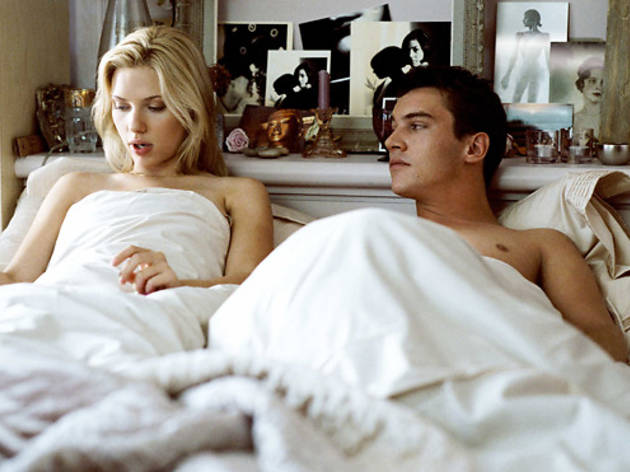 1/8
Match Point by Woody Allen It takes two to tango We thought we'd ease into the list with a selection of straight 'n' simple sex scenes set in pretty bucolic landscapes. But before we knew it, our research had led us to a YouTube clip of Scarlett Johansson devouring Jonathan Rhys Meyers in Woody Allen's otherwise turgid Match Point...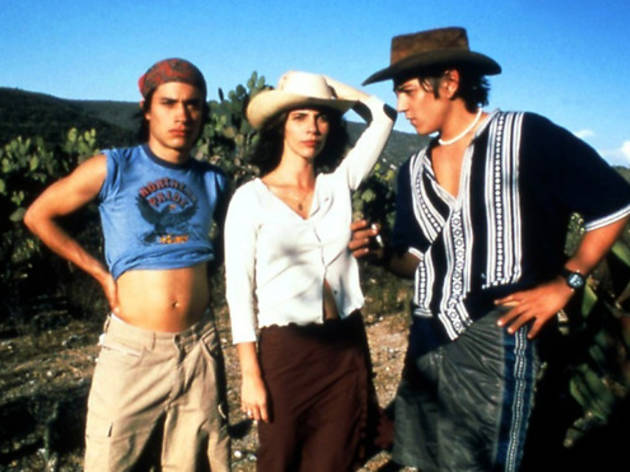 2/8
Y Tu Mama También by Alfonso Cuarón ... or three Given that films are there for you to indulge without restraint the fantasies that reality denies you, allow us to plough on into the heady realm of onscreen threesomes. They certainly aren't lacking in cinema: from Jean Eustache's La Maman et la Putain to Harmony Korine's recent Spring Breakers via Bernardo Bertolucci's sweaty Parisian romp The Dreamers, three-way thrusting has enlivened many an arthouse film over the years. Our pick, though hardly original, is taken from one of the most nuanced and beautifully observed films on a triangular love affair ever made. Take it away, Gael Garc'a Bernal, Diego Luna and Ana Lopez Mercado: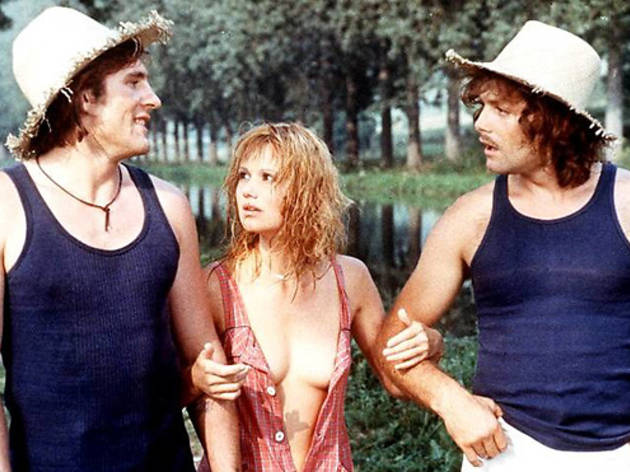 3/8
Les Valseuses by Bertrand Blier ... or four Don't be deceived by its title; the most memorable moment in Bertrand Blier's seminal road movie Les Valseuses (literally "The Waltzers"-actually French slang for your meat and two veg) involves not two but four people. And what people: an as-yet-unknown Gérard Depardieu and Isabelle Huppert, a stunning Miou-Miou in her breakout role, and her real-life partner Patrick Dewaere, making love on film like only young French actors can.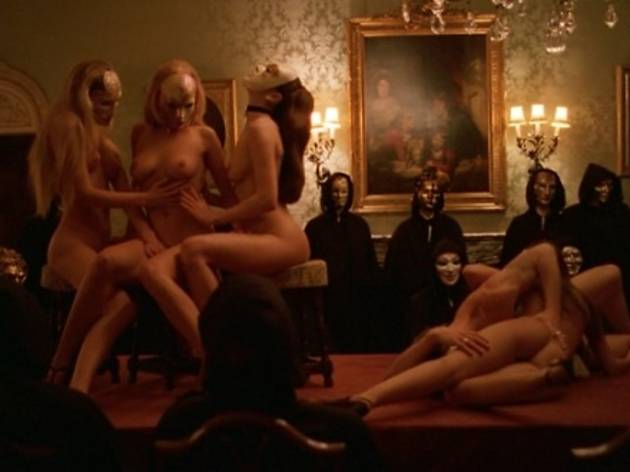 4/8
Eyes Wide Shut by Stanley Kubrick ... or more Fourgasms not enough for you? You're in luck: not a few film directors have felt compelled to film orgies, from Shohei Imamura (check out the bleak climactic scene of his 1966 masterpiece The Pornographers) to Lars von Trier (multiple examples). Yet arguably none is as hair-raisingly eerie as the scene in Stanley Kubrick's Eyes Wide Shut, which with its masquerade theme and bonkers cultish undertones pulls off the considerable feat of making us forget Tom Cruise's blankness as an actor. It all somehow works, thanks to Kubrick's mastery of space-all symmetrical compositions and slinking tracking shots. The film was met with very mixed reviews upon its 1999 release, though perhaps unsurprisingly it fared better in France than elsewhere...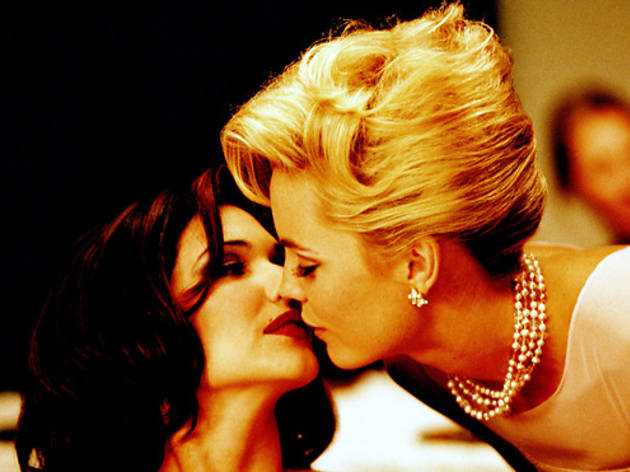 5/8
Mulholland Drive by David Lynch and Black Swan by Darren Aronofsky Girls just wanna have fun When Abdellatif Kechiche's Blue Is the Warmest Colour sparked a sexy scandal in the run-up to its release, the main bone of contention was not that it depicted lesbian lovemaking, but that it did so at such length, in such graphic detail, and with such attractive actresses. Such was the hubub that you'd be forgiven for thinking it was the first film of its kind. But while LGBT cinema has only come to serious critical attention in the last few decades, homosexual love and sex have been portrayed in movies since time immemorial. Our selections below are only two recent mainstream examples of a long and not always noble tradition of onscreen lesbians.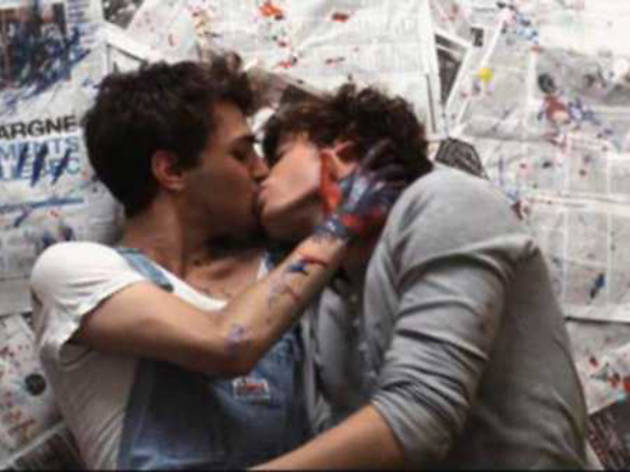 6/8
I Killed My Mother by Xavier Dolan and Brokeback Mountain by Ang Lee Playing with the big boys We now come to our two representatives of gay male cinema: Xavier Dolan's I Killed My Mother, which the astonishingly precocious Canadian director made at age 19, and of course Ang Lee's cowboy saga Brokeback Mountain, whose all-mumbling, all-grunting sex scenes in the tent became for many viewers the definitive depiction of gay sex in film.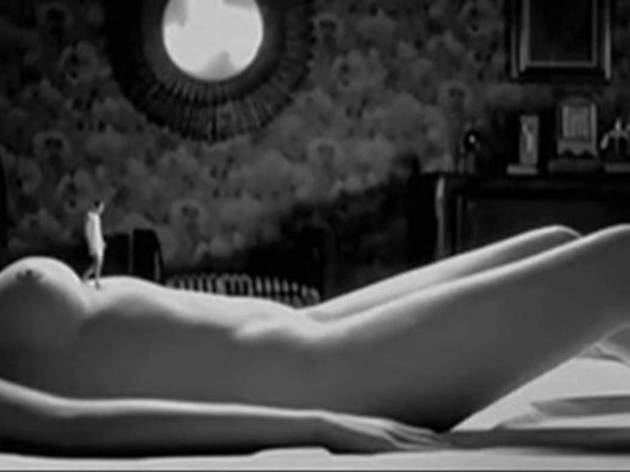 7/8
Videodrome by David Cronenberg and Talk to Her by Pedro Almodóvar When bonking gets bonkers Getting hot and bothered? So are we. Let's cool down by taking a detour through a handful of strange, dreamlike love scenes, nicked from the dreamlike cinema of David Cronenberg and Pedro Almodóvar. So watch on, and witness James Woods making love to his television in the wry satire Videodrome, followed by a surreal homage to Jack Arnold's The Incredible Shrinking Man in Talk to Her...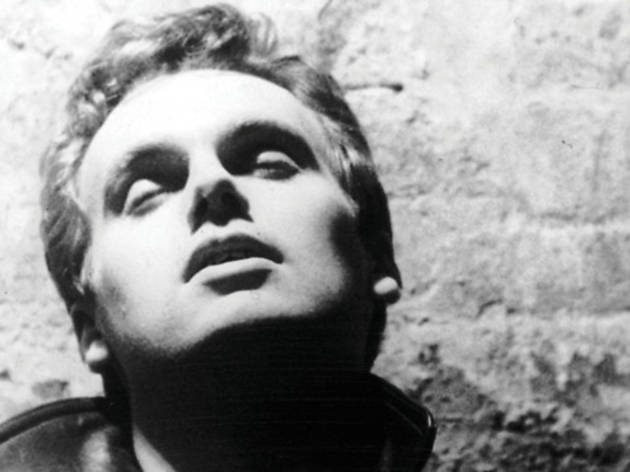 8/8
Les Amants by Louis Malle, High Heels by Pedro Almodóvar and Blow Job by Andy Warhol Blown out of proportion An overview of erotic scenes in cinema that ignores oral sex would suck indeed, and so we're going to bring our feature to a climax with three heady scenes of fellatio and cunnilingus. Between Louis Malle, Andy Warhol and Almodóvar, we believe we've found something for all tastes.
Cinema's special relationship to eroticism, which places the viewer in the privileged position of voyeur, has been the subject of much academic theorising (notably by feminists). As the scandal that surrounded the 2013 Palme d'Or winner Blue Is the Warmest Colour shows, it's a fine and ill-defined line that separates legitimate sex scenes from pornography. But let's leave theory aside for a moment and take a look at how lovemaking—straight, gay, bi, surrealist—has been portrayed on the silver screen. Read on for our, uh, blow-by-blow account of the best bonking in film.