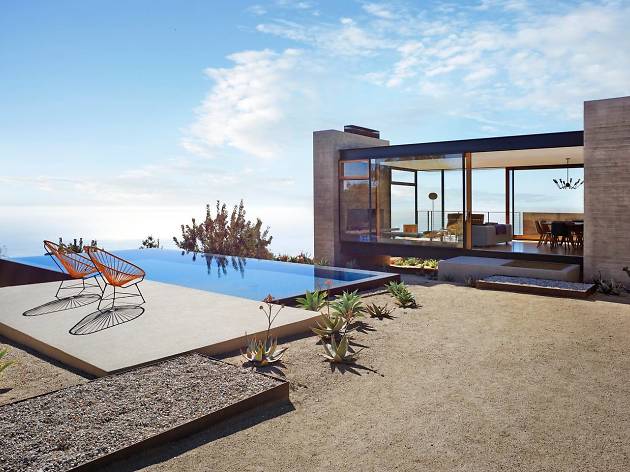 5 Best Malibu Airbnb rentals for a coastal escape
Fall asleep to the sound of ocean waves at these Airbnb rentals in Malibu, from oceanfront cottages to canyon mansions
With the ocean on one side and lush canyons on the other, Malibu is so picturesque that sometimes we wonder why we even bother with any other coastal city. With some of L.A.'s best beaches but relatively few hotels in Malibu, the area manages to stay more low-key than some of the county's other beach cities. That's where these Airbnb Malibu rentals come in. If you're willing to pay a bit of a premium, you can spend the night in a dream home right on the water or tucked into a canyon.
We're sure the countless celebrities who live here agree that Malibu's a great place for those seeking seclusion and solitude: The winding mountain roads keep many houses shielded from prying eyes along the street, which is indeed also the case for some of these Airbnb rentals.
Nearby, the Santa Monica Mountains provide great hiking trails, and the Malibu Pier is one of the go-to spots for surfers. While Malibu can feel like a small town in many ways, Malibu Village is a popular community gathering spot where families go to eat, shop and meditate. It's also not uncommon to see groups of college students here, as Malibu is home to Pepperdine University.
But since it has some of the most premium real estate in the county, only the most affluent Angelenos can afford to live here. Thanks to Airnb, though, anyone can live the Malibu lifestyle—at least for a night.
This article includes affiliate links. These links have no influence on our editorial content. For more information, click here.
5 Airbnb Malibu rentals for your next stay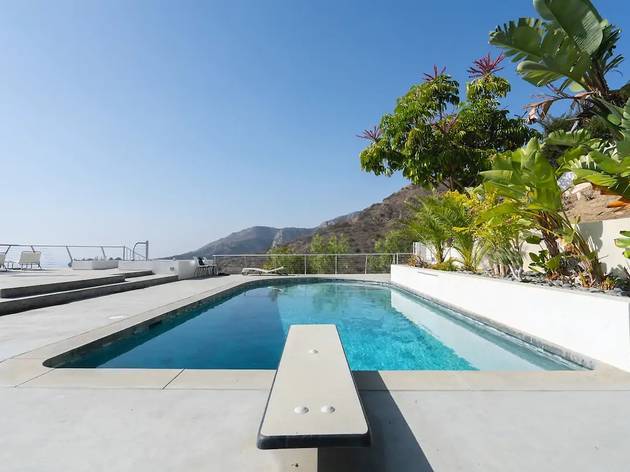 Courtesy Airbnb
A handsome midcentury-detailed home
Seclude yourself in a one-bedroom, one-bathroom pool house surrounded by avocado and lemon trees. We're not sure which is more impressive: The pool area's view of the ocean through the canyons, or its collection of Richard Schultz.
From $482 per night.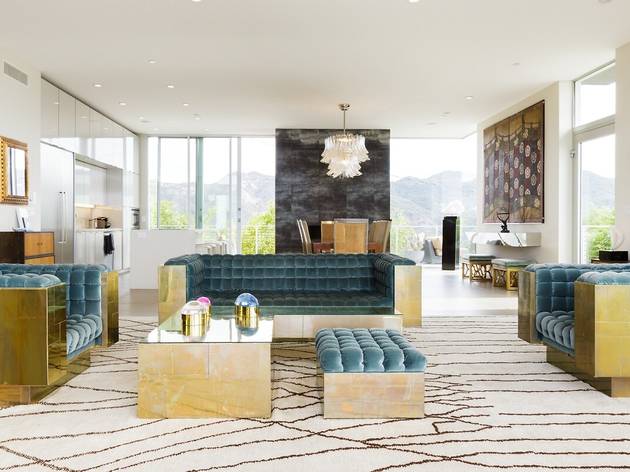 Courtesy Airbnb
A glassy lair with a view
Make any Bond villain jealous at this swanky three-bedroom, two-and-a-half-bath cube perched atop a canyon. Nearly every nook of "Scorpiesse," as the house is dubbed, offers dramatic views—even the soaking tub.
From $906 per night.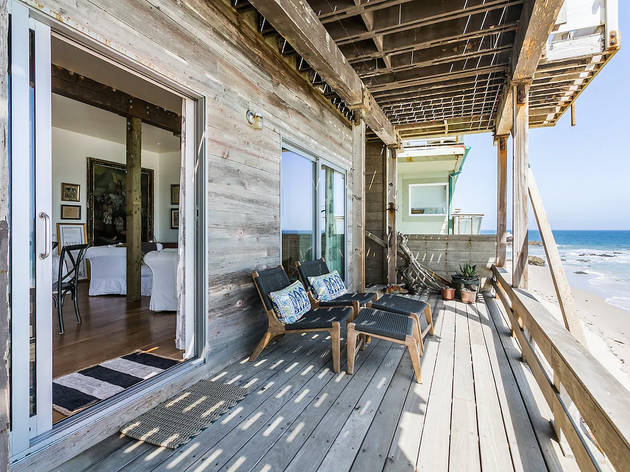 Courtesy Airbnb
A rustic beachfront apartment
The weathered, wooden patio of this one-bedroom, one-bathroom oceanfront apartment brings a welcome amount of charm to an area overstuffed with sterile, corporate-feeling mansions. The living room is bright and comfortable, too, but we think you'll be spending pretty much all of your time with a drink on the patio.
From $507 per night.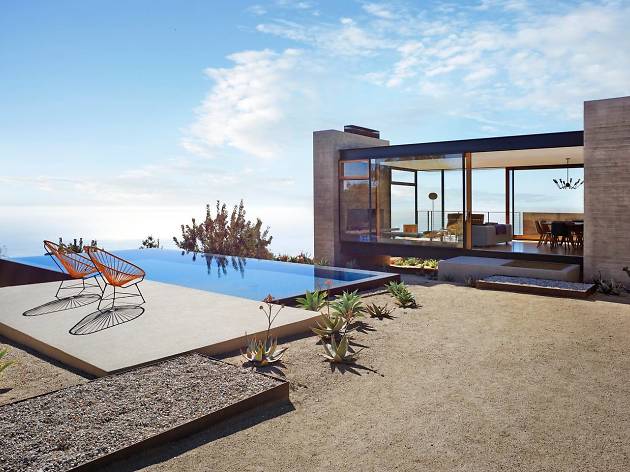 Photograph: Courtesy Airbnb
A modern mountaintop retreat
This four-bedroom, three-bathroom house wouldn't seem out of place in Palm Springs; its mix of glass and earthtones is surrounded by boulders and drought-tolerant gardens. But there's no mistaking you're near the Pacific as you peer out toward the ocean through the clouds rolling below.
From $1,184 per night.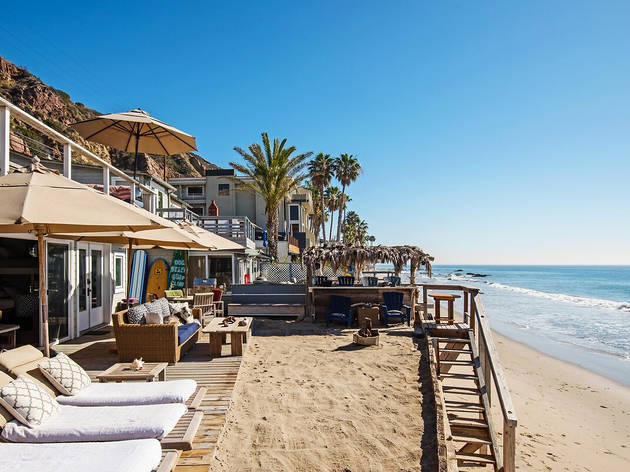 Courtesy Airbnb
A quintessential beach house
This two-bedroom, two-bathroom oceanfront home has all of the makings of a classic beachfront shack: nautical deocrations, whitewashed wood, a private patch of sand. There's certainly no mistaking this catalog-worthy house for a "shack," through.
From $1,586 per night.
Need to plan out your time in Malibu?
These things to do in Malibu make us question why we don't spend every single weekend in the waterfront city. From some of the best beaches around to hiking trails with waterfalls—and a little bit of wine tasting to wind down—we've rounded up our favorite things to do in Malibu.