Everything you need to know about Arroyo Seco Weekend
Brush up on the lineup, chefs and ticket info for Arroyo Seco Weekend, the inaugural Pasadena music festival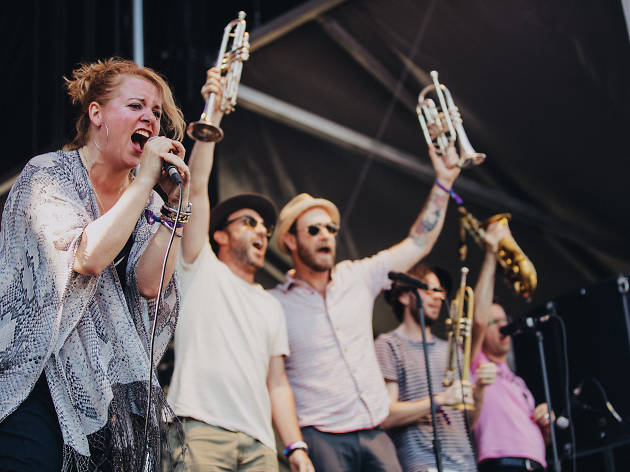 We first heard word two years ago of a Coachella-like music festival at the Rose Bowl, and now the inaugural Pasadena fest is finally here. Arroyo Seco Weekend will take over Brookside Park for two days of laid-back rock and chef-driven food pop-ups. Before you head into the Arroyo—and attempt to navigate the notoriously difficult traffic bottleneck—here's everything you need to know about Arroyo Seco Weekend.
When is Arroyo Seco Weekend?
The inaugural music fest takes place June 24 and 25 at Brookside Park, next to the Rose Bowl.
When do tickets go on sale?
Tickets went on sale Monday, March 20 at 11am, with an American Express presale period on March 17 at 10am.
How much do tickets cost?
A single day ticket costs $125 while a weekend pass is $225. VIP admission starts at $225 for a single day and $399 for the weekend.
Who's performing?
Tom Petty & the Heartbreakers headline Saturday while Mumford & Sons top Sunday's lineup. The rest of the lineup includes the likes of Alabama Shakes, Dawes, Weezer, Broken Social Scene, the Shins, Charles Bradley and Andrew Bird.
What's parking like?
Each ticket order comes with one complimentary parking pass. However, traffic around the Rose Bowl during events is notoriously difficult; consider taking the Metro to the Memorial Park station and making use of the free shuttle at the Parsons lot. Just a heads up that the shuttle rides back typically get stuck in the same traffic as cars. Consider making use of the on-site bike valet.
Arroyo Seco Weekend preview