There's no debating the unfillable void left by Jonathan Gold, the Pulitzer Prize-winning dining critic who for years championed Los Angeles, its inhabitants and every corner of its food community, and who passed away late last month at the age of 57. There's also no debating that void will be especially felt this weekend as the Los Angeles Times presents its marquee food event, The Taste, an annual walk-around tasting, celebration and series of culinary talks and demos, many of which had been famously hosted by Gold himself. But Gold will be there in spirit this year—the chefs of L.A. are making sure of that, serving some of his favorite dishes in tribute.
Pasadena's Bone Kettle, which Gold reviewed last July, will be serving their oxtail dumplings on Friday night. One of the Southeast Asian restaurant's signature small plates, the dumplings serve as an example of chef Erwin Tjahyadi's modern spins on Indonesian cuisine and come slicked with a vinegar-soy-mirin sauce, then topped with seasonal mushrooms—but it's what's inside the wrapper that caught Gold's eye, who noted that he enjoyed the meaty and demi-glace-laden oxtail filling.
In City of Gold, Ethiopian chef Genet Agonafer emotionally shared that Gold saved her restaurant, Meals by Genet, from a near-fatal dip in business post 9/11. Agonafer will be serving doro wot—some of the best in the city, according to Gold—with cabbage, carrot and tofu on Sunday. "It is hard to stay away from Genet Agonafer's softly lighted bistro," the critic wrote in 2015, "where the raw-beef kitfo is impossibly fragrant, the vegetarian platters are as huge as they are alluring and the doro wot, a complex braise of chicken with berbere, cloves and goosefoot herb among many other things, which could be an Ethiopian answer to Oaxacan chicken mole, is worth every minute of the three days it reportedly takes to prepare."
Pacific Dining Car will be participating for the first time ever, and offering a different dish each day of the festival. The first dish, served Friday night, is dedicated to Jonathan Gold and one that epitomizes the old-school steakhouse ethos he loved: a traditional steakhouse plate comprised of grilled-onsite USDA Prime rib eye, served with creamed spinach and mashed potatoes. Gold once advised an L.A. Weekly reader, "I like the venerable Pacific Dining Car, where the meat is dry-aged to a fine pungency, the martinis are massive, the wine list is profound, and the customers include most of the suits downtown who still believe that a good conversation is more entertaining than ear-splitting house music or the Clippers on a dozen large-screen TVs."
Other restaurants will be handing out dishes not necessarily reviewed or ever mentioned by Gold, but simply inspired by him. Faith & Flower promises to top their as-yet-undecided dish with gold leaf, while Herringbone will be serving up golden snapper ceviche with chilies, cilantro, citrus and crispy nori chips.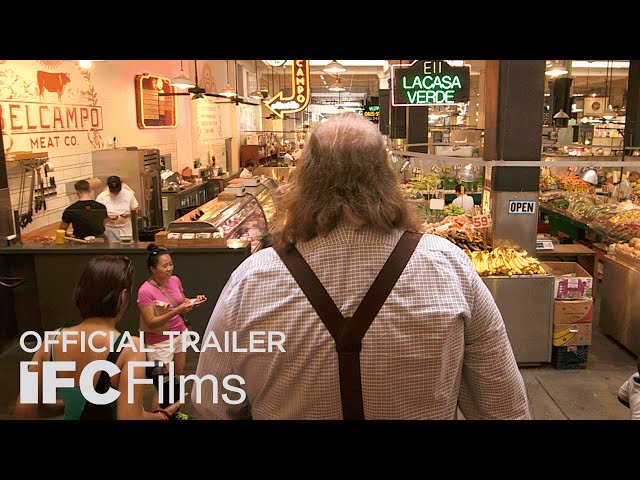 The Taste dishes represent the latest in a citywide, heartfelt series of remembrances celebrating the late critic's life. Last Sunday, hundreds gathered at the steps of City Hall for tributes by some of Gold's colleagues and loved ones, including L.A. Times staff writer Carolina Miranda; Jonathan's brother, Mark Gold; KCRW "Good Food" host Evan Kleiman; City of Gold director-producer Laura Gabbert; Providence's Michael Cimarusti and Guelaguetza's Bricia Lopez. That same day, Mayor Eric Garcetti unveiled "golden streetlights" emblazoned with the critic's iconic silhouette, now standing guard outside of—and guiding diners to—Grand Central Market, also a favorite of Gold's.
The Taste runs August 31 to September 2, from 7:30 to 10:30pm on the Paramount Pictures Studio backlot at 783 N Van Ness St. Tickets are on sale now.