Starting in September 2024, you'll be able to step foot inside exhibitions on cyberpunk, artificial intelligence, constellations, climate change and dozens of other topics at the intersection of art and science.
"PST Art: Art & Science Collide" will see more than 50 Southern California museums and galleries organizing exhibitions around that theme for the latest edition of the Getty's multi-museum initiative. In addition to $17 million in grants awarded (so far), the Getty also announced that it will permanently fund PST Art (formerly known as Pacific Standard time, now with a more easily Google-able name) for its return every five years.
"We're going to make sure that we keep Southern California at the absolute forefront of global culture and art and continue to solidify our place as one of the significant global art capitals in the world," said Katherine E. Fleming, president and CEO of the J. Paul Getty Trust, during a kickoff event on Tuesday.
If you're unfamiliar with PST Art, it last surfaced in 2017 with dozens of exhibitions about the crossroads between L.A. and Latin American and Latino art. Before that, 2011's inaugural Pacific Standard Time staged a coming-out party of sorts for the L.A. art world with survey of 20th-century local art.
The 2024 theme, "Art & Science Collide," pulls an even wider breadth of museums into the fold thanks to its subject matter, with participation from science-minded institutions like JPL and the Griffith Observatory, and spans farther with outside-of-L.A. destinations like the Palm Springs Art Museum and the San Diego Museum of Art.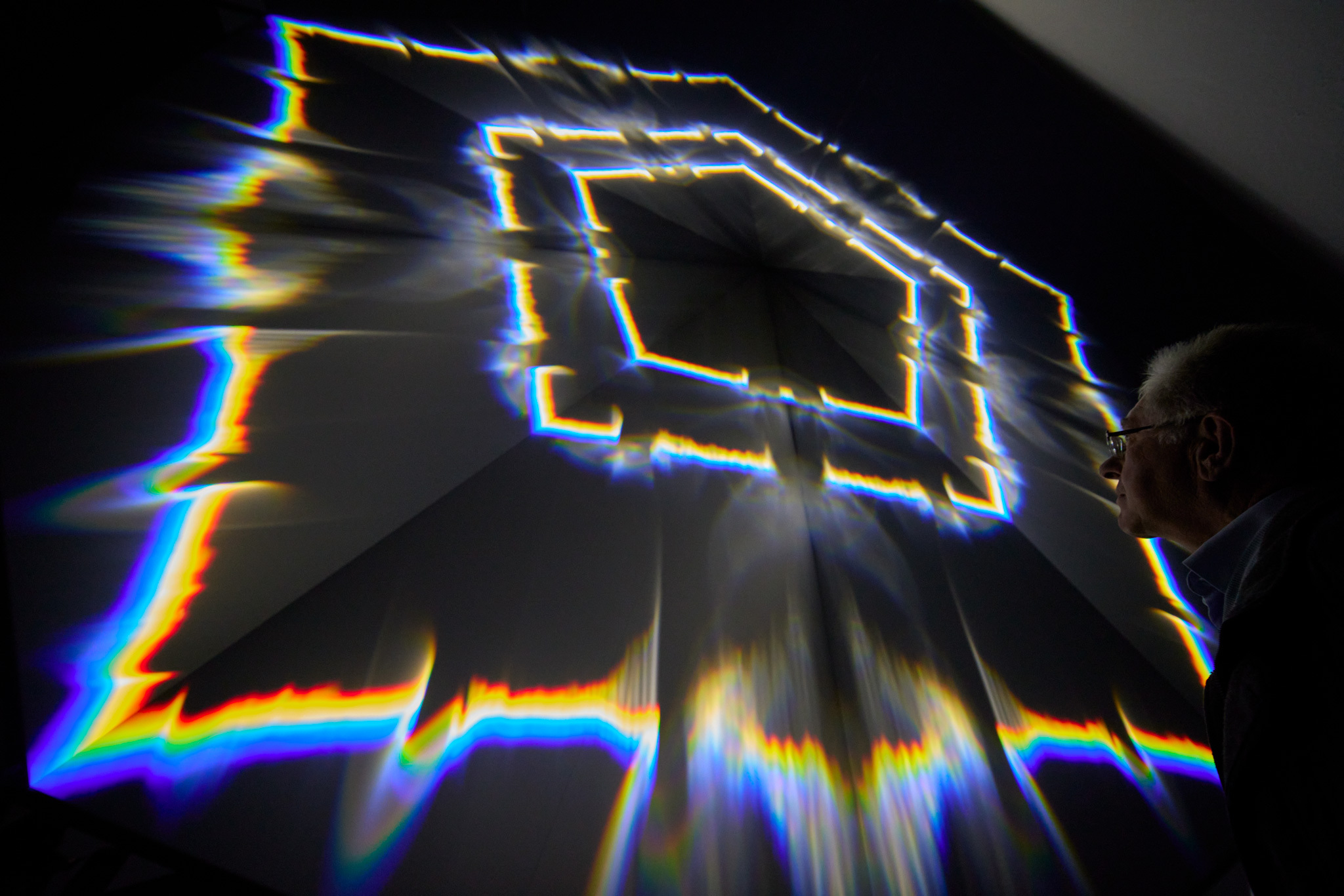 Here in L.A., you'll be able to learn about the use of biological materials in sustainable design at Craft Contemporary and unearth the origins of ecofeminism at LAXART. The Broad will honor Joseph Beuys's 7000 Eichen (7000 Oaks) by planting actual trees across L.A. while the Hammer Museum, in a show about ecological and social forces impacting our literal ability to breathe, will commission a living garden created by South L.A.'s "gangsta gardener," Ron Finley. The California African American Museum plans to spotlight pioneering engineer George Washington Carver's lesser-known art career as well as his breakthroughs in plant-based pigments.
MOCA will debut a large-scale commission from Olafur Eliasson, the Icelandic–Danish artist best known for his monumental pieces inspired by earth's elements, while the Natural History Museum will restore a closed-for-decades diorama hall with immersive installations that explore conservation, colonialism and changing museum display techniques. Even the what's-even-real-here Museum of Jurassic Technology will join in on PST Art with a gallery makeover that dives into the geometric forms behind Muslim architecture in the Al-Andalus region.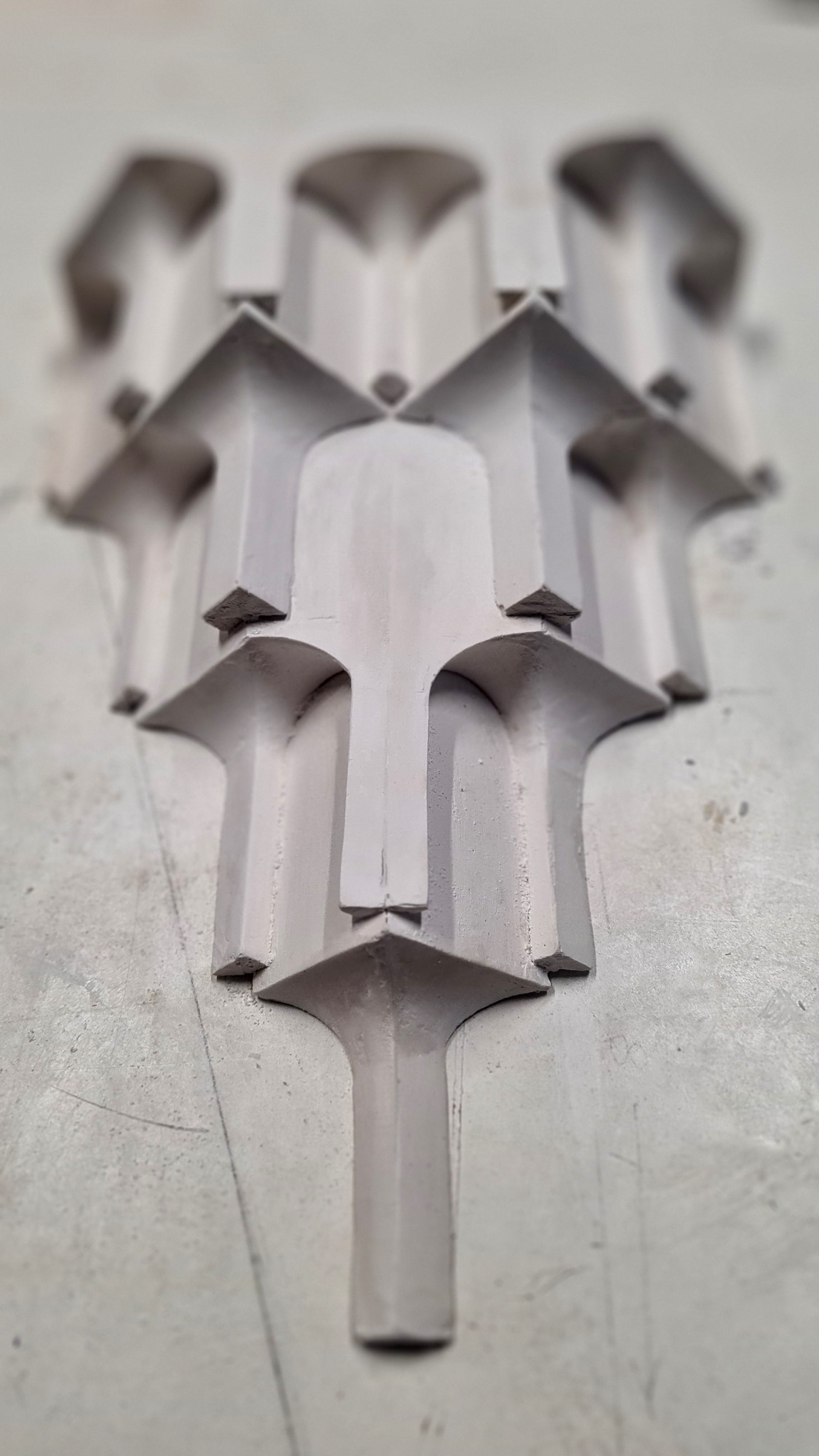 Among the many announcements—you can expect more than 60 exhibitions in total—the most eye-catching one for pop culture fans comes from the Academy Museum. "Cyberpunk: Envisioning Possible Futures" will examine the impact of the near-future sci-fi subgenre with props, costumes, concept art and production materials from classic films like Akira, The Matrix and Blade Runner (during Tuesday's event, museum director Jacqueline Stewart spoke next to a beautiful, neon-hued piece of concept art from the latter). Rewinding a century or two, "Color in Motion: Chromatic Explorations of Cinema" will trace the evolution of the role of color starting with hand-tinted silent films from the late 1800s and up to the present day.
The Autry, too, will simultaneously turn its attention to the past and future. "Indigenous Futures, or How to Survive and Thrive After the Apocalypse" will feature more than 50 works from contemporary Indigenous artists that employ Futurism as a way of responding to—and creating a way forward from—lasting colonial trauma. Cannupa Hanska Luger, whose sci-fi-fashion "Future Ancestral Technologies" series will be on display, spoke to the apocalyptic part of the exhibition title. "Well, it was called 1492," said Luger, who's of Mandan, Hidatsa, Arikara and Lakota heritage. "In the biblical sense, the most radical apocalypse that everybody has ever written or theorized about or feared is a part of my discipline. I'm like three generations into apocalypse—look at what I found in my post-apocalyptic wardrobe, scavenging the leftovers of this violent history," he said, gesturing toward his own stylish outfit. "It's nice. You can survive and thrive."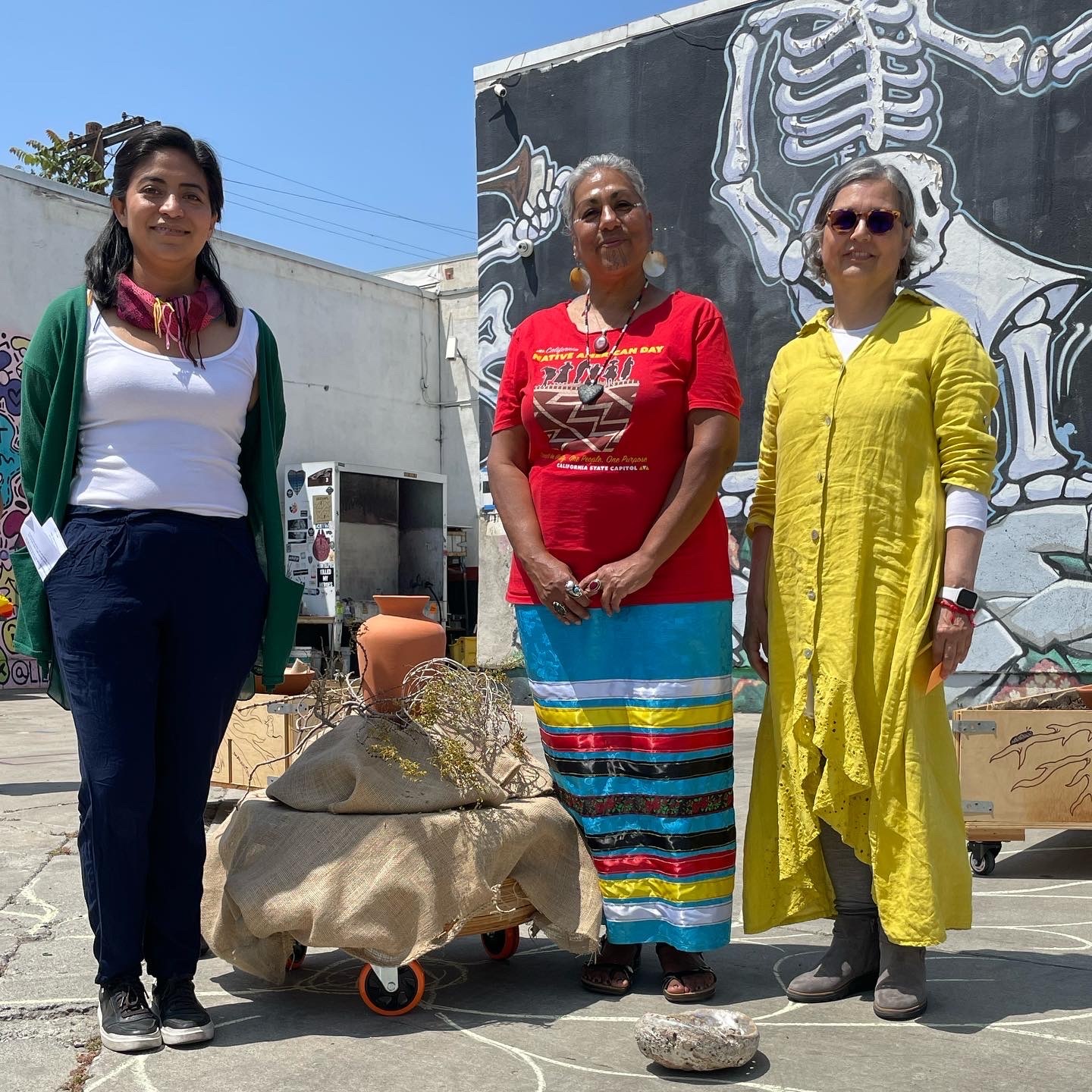 Some of the PST Art shows extend beyond gallery walls. As part of a project from Self-Help Graphics & Art, artist and scientist Maru García is cleaning up lead contamination in East and Southeast L.A. by creating mosaics and sculptures composed of zeolites, materials that can soak up lead like a sponge. "So the sculptures are meant to disintegrate through time and then they will be able to heal the ground as they are dissolving," she explained.
Back inside a more traditional museum setting, the Getty itself will of course host its own exhibitions too, primarily with shows that focus on light: Medieval astrology, an 18th-century French microscope, early 1900s avant-garde photography, mid-20th-century experiments with lasers and contemporary holograms.
Meanwhile, LACMA will mount exhibits on the nature of color in Mesoamerican art and how digital tools have forever altered design, photography and film. In addition, the museum has teamed up with the Carnegie Observatories and the Griffith Observatory to show how different cultures and generations have attempted to explain the universe's origins and meaning.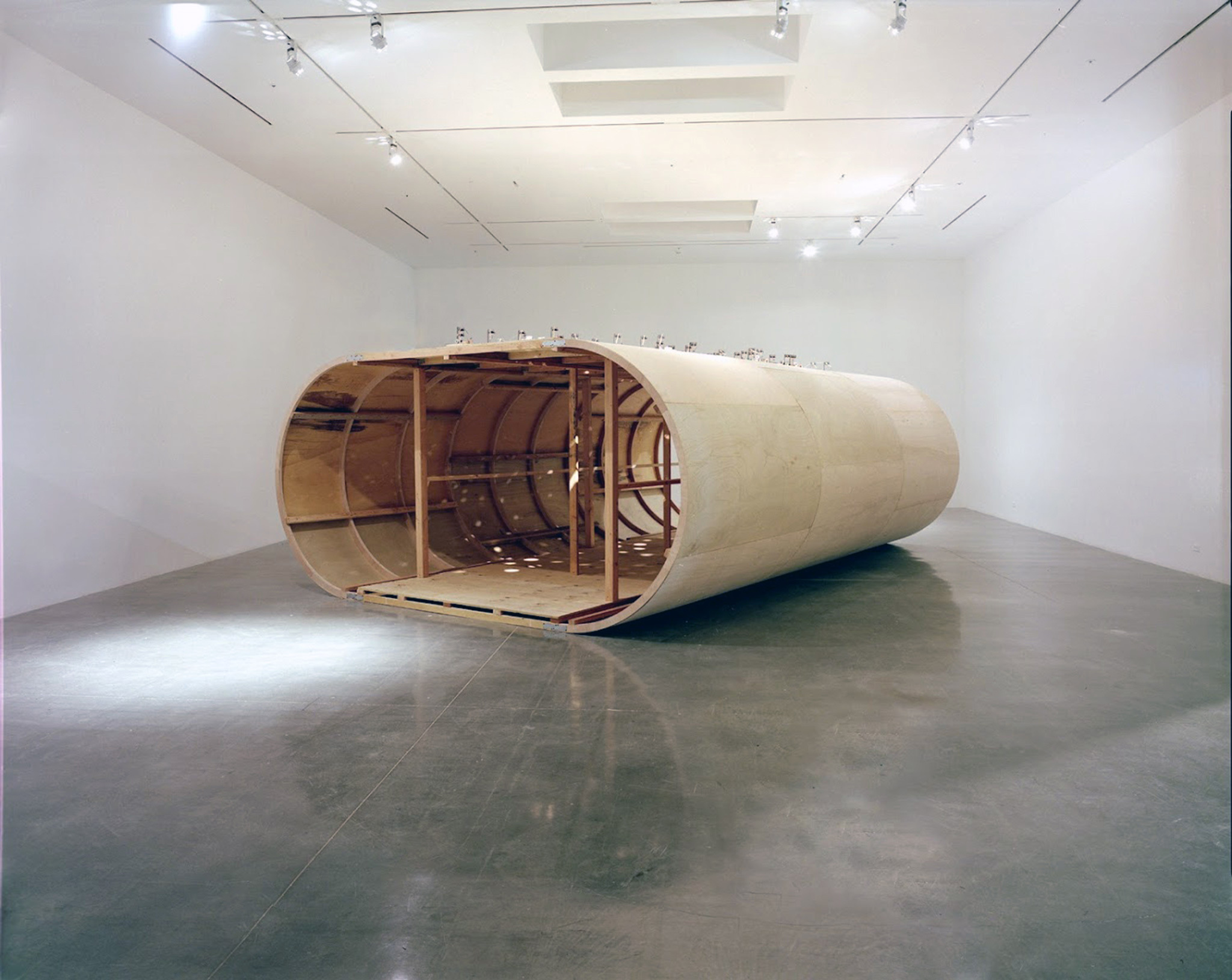 They're not the only museum looking to the stars for answers. Pasadena-based Fulcrum Arts will cross county lines for an exhibition at Chapman University that surveys how contemporary artists have translated the Pacific Rim's many different vibrations, from seismic events to military operations.
"Energy Fields: Vibrations of The Pacific" will also look at how Indigenous artists have passed along their traditional environmental knowledge. Caltech physicist Rana Adhikari, whose work factors into the exhibition, noted how the art of ordering the night sky's stars into constellations over the past hundred thousand years has doubled as a means of archival science. "Since we've been drawing things about the night sky for thousands of years, that means we are like the rings in a tree: We have a record [of the night sky] going on at the beginning [of humanity] and that's in our artworks," he said. "And those artworks we can use to figure out how the night sky vibrated in response to cataclysmic things going on in the universe."
They also—through all of these PST Art exhibits—pose a far more compelling way to absorb information that might otherwise seem overly academic to the average person. "If you want to pass on a piece of information and it's really, really important that nobody forgets, you better do something better than give someone a textbook," Adhikari continued. "You've got to make it a song or a painting or a film. And I think that's what humanity has done with recording our knowledge of the night sky."