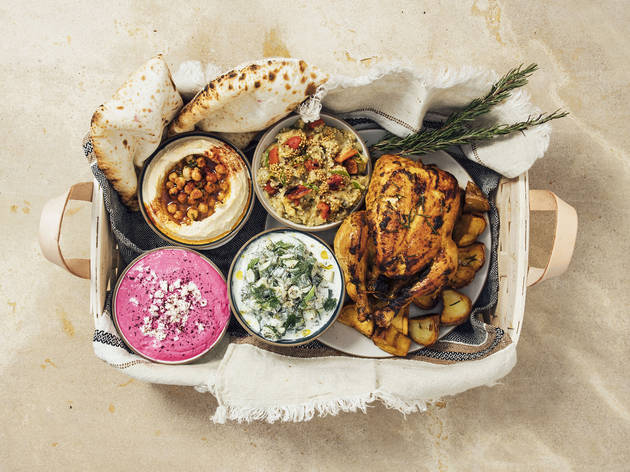 Here are the best takeout and delivery restaurants in L.A.
When you can't stand the thought of cooking, leave it to the pros for the best tacos, sushi and even fine dining and take it easy.
You've eaten through two bags of beans, six cans of chickpeas and all of L.A.'s delivery-only virtual restaurants. Now what? You leave it to some of the city's best restaurants and bars, who are making ordering from home as painless as possible, that's what.
Stop making the same six dishes you always whip up and order from local restaurants and instead try these spots for takeout and delivery. You can help support L.A.'s service industry while also maintaining safe distance from everyone until, hopefully, we all come out healthy on the other side.
Here's where to order the best takeout and delivery in Los Angeles
Limited-time takeout and delivery specials that you need to try