The best tacos in Los Angeles
We ate our way through restaurants and food trucks across town to find the best tacos in Los Angeles—now it's your turn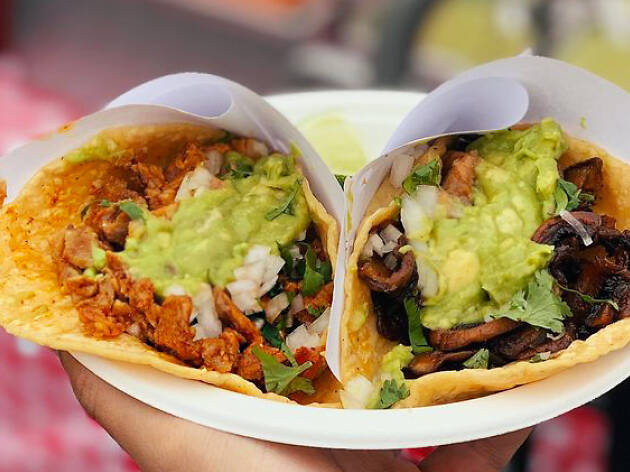 We live in a taco lover's paradise. From Santa Monica to Commerce, Compton to the Valley, the streets are paved with tacos. Los Angeles is where people from across the country flock to try every possible variation: from clam to lamb, $9 tacos in a Downtown restaurant to $1 tacos at a perennial favorite food truck, new California cuisine to tacos auténticos representing regions all over Mexico. Whether you're a visitor or a local, if you want to get intimate with this city, skip the tour of where the stars live and take a tour of the best tacos in Los Angeles.
Recommended: The best Mexican restaurants in Los Angeles
Where to find the best tacos in Los Angeles
Discover more tacos in L.A.
Taco Tuesday just might be our favorite day of the week.