The best latkes in Los Angeles
Craving latkes? Dine at the these restaurants in Los Angeles for the best potato pancakes any time of the year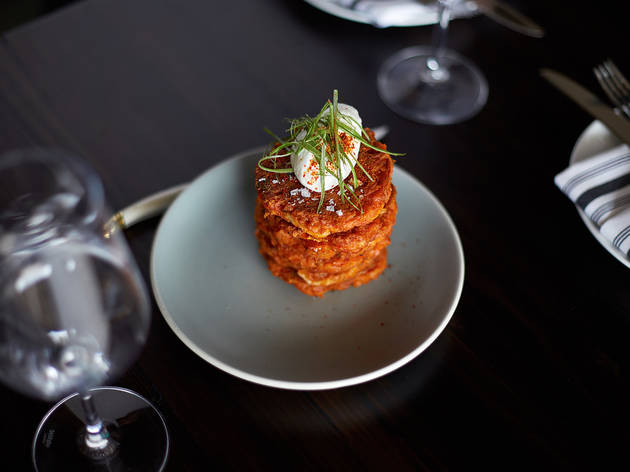 It doesn't have to be Hannukah for you to enjoy the best latkes in Los Angeles. You can find these potato pancakes at some of the expected Jewish spots plus a few surprising restaurants, from Fairfax Village to Downtown and everywhere in between. The crispy latkes come in a variety of flavors (sweet potato, zucchini and more) and many are available to go.
RECOMMENDED: L.A.'s best kosher restaurants
The best latkes in Los Angeles
Is all this talk about latkes making you crave another classic Jewish-style dish?
Our love for latkes is rivaled by our love for pastrami sandwiches. Here is a list of our favorite ones in Los Angeles.