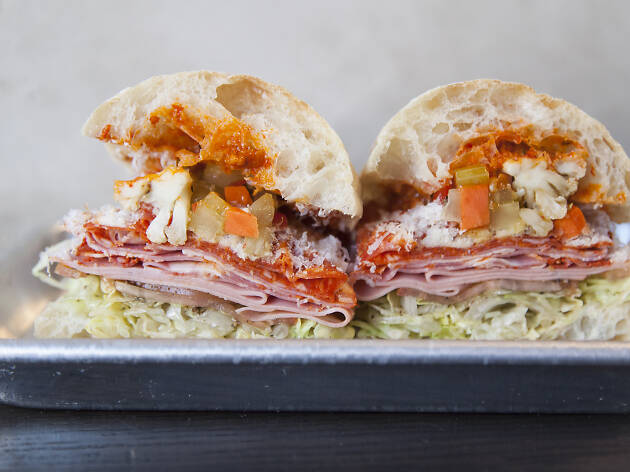 The best sandwich shops and sandwiches in Los Angeles
On your lunch break? Need a quick dinner? We found the best sandwich shops and sandwiches in the city for all your between-bread cravings.
When the craving for a sandwich strikes, we have plenty of options in L.A. It's not hard to stumble across a decent sandwich at a burger stand, farmers' market, food truck or grocery store—but what about those select shops that specialize in sandwiches, those that serve nothing but food smooshed between baguettes and croissants and rolls and Japanese milk bread? The traditional, counter-style sandwich shop is only slightly harder to come by in Southern California. Excluding purveyors of most specialty sandwiches (aside from L.A.'s own invention, the French dip), we've compiled a list in favor of lunch counters with a more expansive and classic selection of sandwiches, a list of L.A.'s very best sandwich shops—because even the humble sandwich is worth celebrating.
L.A.'s best sandwich shops
Best selling Time Out Offers