How to dine outside in L.A. this summer
Looking for the best patios in L.A. right now? Want to dine on a closed street? Here's everything you need to know.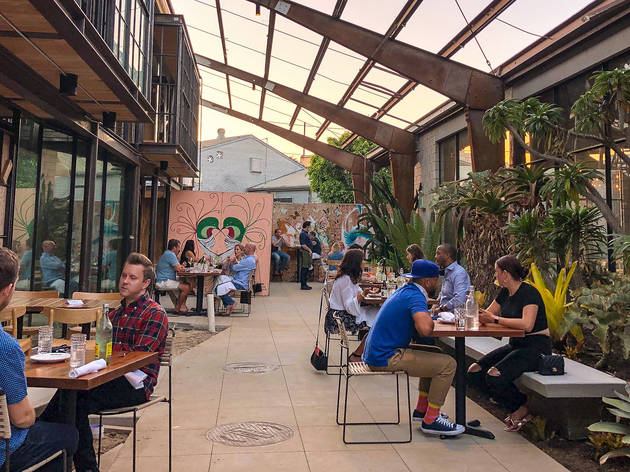 There's never a bad time for outdoor dining in Los Angeles, but in the era of social distancing, it makes perfect sense (come on, twist our arm). Given our year-round sunshine and plenty of public parks, beaches, patios and sky-high rooftop bars, L.A. was built for eating alfresco—especially in the summertime.
Thanks to new rules and programs across L.A. County, we're seeing even more of a reason to get out there and soak up the sun (and a few cocktails). But reopening guidelines and timelines are changing constantly, so we've put together this handy guide to staying safe, sane and well fed outdoors this summer at L.A.'s best restaurants, whether you're looking for the latest reopening guidelines or the latest and greatest in patios. Here's where to dine out, outside.
Your guide to outdoor dining in L.A.